Tawang and West Kameng, Arunachal Pradesh, December 2020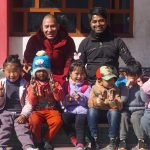 This was my first visit to Arunachal. It was on a whim that I decided to head there; that too, during pandemic. With no certainty of the situation in North-East and the ever-changing state-border protocols, I wasn't sure if I would be able to go past Guwahati. Fortunately, with a little help from my friends, things started falling in place—as if my going there was predestined.
Day 1: Plans of North-East and a long travel
Day 2: Exploring Tezpur
Day 3–4: Tawang
Day 5: Urgeling Monastery and Manjushree Vidyapith
Day 6: Hitchhiking a trip to Bumla
Day 7–8: More Gompas in Tawang
Day 9: Jang
Day 10: Through Sela Pass to Dirang
Day 12-13: Villages around Dirang
Day 14-15: Bomdila
Day 16: Back to Guwahati
Kinnaur-Spiti, Himachal Pradesh, June–August 2019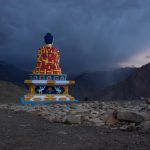 This trip was the slowest one I had personally done till date. I was trying my best to soak in the essence of a place. Yet, once I was back home, it felt like I had rushed through many of the places. As always, Himachal had been very welcoming. There was a sense of serenity that I was able to touch but not carry back with me. Next time, I'll take it even slower.
Day 1–2: To Reckong Peo
Day 3: Kalpa, Rohgi and Peo
Day 4–5: To Chitkul and back
Day 6: Nako and Tabo
Day 7: Lari monastery
Day 8: Giu and a hike near Tabo caves
Day 9: Dhankar lake and monastery
Day 10–11: Kibber and Key
Day 12–13: Langza, Hikkim, Komic
Day 14–16: Kaza and exit
Short Trip, 2019
April 6–8: A trip to Pondicherry on a Summer weekend
Munich-Prague-Berlin-Brussels, December 2018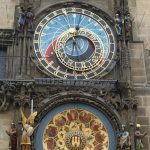 This was the first time that I had travelled to Europe. I was on some work assignment and had a month long plan. I was done with my work in the first two weeks. For the next two weeks, I backpacked through three places and touched over another. Partho—a friend from my university days—accompanied me for some of the days and helped me out in many ways.
Day 1: An Evening in Munich
Day 2: A museum, a walk and some cooking
Day 3: Toy Museum, St. Peter's Church and KZ-Dachau Memorial
Day 4: A day at Salzburg
Day 5: Travelling to Prague
Day 6: Town Hall and the Petřín Hill
Day 7: Skulls and a Cathedral at Kutná Hora
Day 8: Prague Castle and National Museum
Day 9: From Prague to Berlin
Day 10: Berlin Wall and the Underground
Day 11: Indian food and Checkpoint Charlie
Day 12: Humboldt, East Side Wall and Berlin ghetto
Day 13: Jewish Holocaust Memorial and leaving Berlin
Day 14: Landing in Brussels, the city of Bande Descinée
Day 15: Final day at Hergé Museum
Garhwal Uttarakhand, December 2017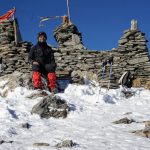 This was my ritual year-end trip. I have tried doing more hikes this time, including one with an organised group. I had learned many lessons from my Himachal trip two years ago. As a result, I was well prepared to experience low temperatures and snow. Also, Garhwalis can rival Himachalis with their hospitality and helpfulness.
Day 1: From Bangalore to Rishikesh
Day 2: A day trip to Haridwar
Day 3: A walk around Rishikesh
Day 4: Long way from Joshimath
Day 5: Joshimath and Vishnuprayag
Day 6: Auli and beyond
Day 7: Getting to New Tehri the hard way
Day 8: To Uttarkasi
Day 9: Exploring Harsil
Day 10: From Harsil to Mussoorie
Day 11: A rain-soaked day in Mussoorie
Day 12: Onwards to Dehradun and its Mindrolling temple
Day 13: Rest day at Dehradun
Day 14: Sankri basecamp and a replacement trek
Day 15: Kedarkantha: Sankri to Juda-ka-Talab
Day 16: Kedarkantha: Juda-ka-Talab to Luhasa
Day 17: Kedarkantha: Luhasa to summit and back at Juda-ka-Talab
Day 18: Kedarkantha: All the way to Purola
Day 19: Janki Chatti and Kharsali
Day 20: A hike to Yamunotri
Day 21: Dehradun redux
Day 22: Around Dehradun and towards Jolly Grant
Mangalore-Udupi, October 2017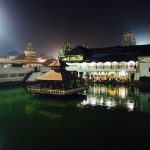 Up until this point, I had not taken any vacations in 2017. Part of it was due to my work schedule and part of it was due to my sister spraining her ankle when she had last visited Bangalore. I insisted that they come and visit Bangalore after Durga Puja so that we could do our annual trip.
Day 1–2: In and around Mangalore
Day 3: Udupi
Day 4: Ambalpady, Anegudde, Kollur and Murdeshwara
Tour of Nilgiris, December 2016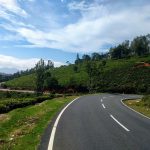 I entered myself into this 8 day, 900 km long cycling tour without knowing what to expect. I learned a lot more about myself in this trip than any other past ones. It was hard. At times I suffered. Yet, in the end, it was one of the most enjoyable trips I had done till date.
Day 0: A preparation and a briefing
Day 1: Bangalore to Mysore
Day 2: Mysore to Kalpetta
Day 3: Kalpetta to Ooty
Day 4: Rest day at Ooty
Day 5: Ooty to Thiashola and back
Day 6: Ooty to Palakkad
Day 7: Palakkad to Valparai
Day 8: Valparai to Pollachi (and then to Coimbatore)
Day 9: Epilogue: Back to Bangalore
Short trips, 2016
June 8-12: A short Jaipur trip
August 14-15: A weekend on Hampi Island
Kodaikanal-Ooty, April-May, 2016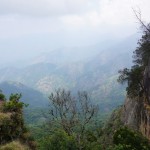 I had planned a longer trip but the unexpected heat in this region forced me, my sister and my mom to opt for cooler places. Some of my colleagues suggested Kodaikanal and Ooty. They had also asked me not to do anything but enjoy the weather. I couldn't resist walking around. In the end, I realised that my colleagues were right.
Day 1: Walking around Kodaikanal town
Day 2: Kodaikanal is not a place for site-seeing
Day 3: A trip to Berijam Lake
Day 4: Caught a cold and a glimpse of Pykara at Ooty
Day 5: Nothing to see in Ooty
Himachal Pradesh, December, 2015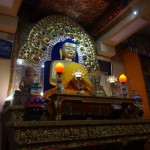 This was my first solo backpacking trip. I covered a good area of Himachal Pradesh mostly on buses and locally by foot (and in a few inevitable cases, on cars) just before majority of the state was about to shut down due to snow. My target was to start from the Northern areas and move South-East. This helped me escape the onslaught of the freezing cold (although it eventually caught up with me). I had mostly good, some average and some hilarious experiences on my way. I also got to know a lot about the locals and a bit of myself.
Day 1: Bangalore to Delhi to Pathankot
Day 2: Rest Stop at Dalhousie
Day 3: Timed run through Dalhousie-Khajjiar-Chamba loop
Day 4: From Dalhousie to Dharamshala
Day 5: Roaming around in Dharamshala
Day 6: A trek to Triund
Day 7: Three Dharams in Dharamshala
Day 8: A detour to Kangra
Day 9: Chachian, a village 13 km West of Palampur
Day 10: Everything, x km in y direction of Palampur
Day 11: Travelling to Mandi
Day 12: Rewalsar and Mandi
Day 13: To the cold of Manali
Day 14: Visiting the northernmost point of my trip
Day 15: Timepass in Manali and onward to Kasol
Day 16: A trail along the Parvati River
Day 17: Another walk along Parvati River
Day 18: The longest bus ride of this trip
Day 19: Shimla on foot and exit
Day 20: Back home via Delhi
Vietnam, May – June, 2015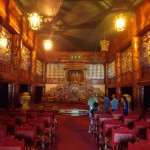 I did this trip with Nitesh Nandy – the same friend with whom I had backpacked through North-East India in 2014. One of my goals was to travel ultralight. I learned quite a lot from Nandy since he had some prior experience of backpacking in Thailand. If you read through the entries, you'll find the repeated use of the phrase, "this was the strongest coffee I have tasted till date". In fact, this is exactly what had happened. When I thought coffee couldn't get stronger, I got introduced to a different cup at a different place.
Day 0: Leaving Bangalore on a weekday requires patience
Day 1: Getting to Ha Noi
Day 2: Ha Noi is full of good food and good surprises
Day 3: First day and first night at Ha Long bay
Day 4: From Ha Long bay to Hue via Ha Noi
Day 5: Metaphorically floating in Hue
Day 6: Riding around Hue on a rented motorbike
Day 7: Making our way to Hoi An
Day 8: Exploring the not so known parts of Hoi An
Day 9: Sai Gon Kick
Day 10: Squeezing a visit to Cu Chi tunnels
Kerala, March – April, 2015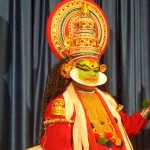 I did this trip with my mother and sister. The trip itself was broken into two different itineraries. It would have been taxing on my mother to do a 10 day long trip. Technically, I had not backpacked, but had borrowed some backpacking ethos – e.g., minimal luggage, booking en route, hunting good eateries, etc.
A weekend Wayanad trip (in pictures)
Day 1: A leisurely stroll in Kochi
Day 2: Fort Kochi is no more a fort
Day 3: A backwaters boat ride at Alleppy
Day 4: Making our way to Thekkady
Day 5: A boat ride at Periyar Lake and moving to Munnar
Day 6: One half of Munnar
Day 7: The other half of Munnar
North-East India, December, 2014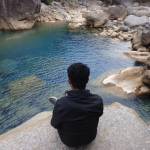 My friend, Nitesh Nandy, introduced me to the idea of backpacking. I had done remote, multi-day trekking before but had not backpacked. The idea of not planning the route ahead was an intriguing and frightening thought to me. Yet, I took a plunge. This turned out to be one of my most memorable trips. In some ways, this trip helped me shed some bit of inhibition towards approaching strangers.
Day 1: At Guwahati, the access point for North East India
Day 2: Exit from Guwahati and entry into Shillong
Day 3: Finding a way from Shillong to Cherrapunjee
Day 4: Nongriat and Paradise
Day 5: Narrow Caves and Narrower Stairs
Day 6: Eat, sleep, meet travellers and do nothing
Day 7: A tourist trip in Sohra and back to Shillong
Day 8: Finding the cheapest and the most comfortable way to Nagaland
Day 9: From the heat of Dimapur to the darkness of Kohima
Day 10: Heritage of Nagaland
Day 11: A glimpse of Naga lifestyle
Day 12: The Finale