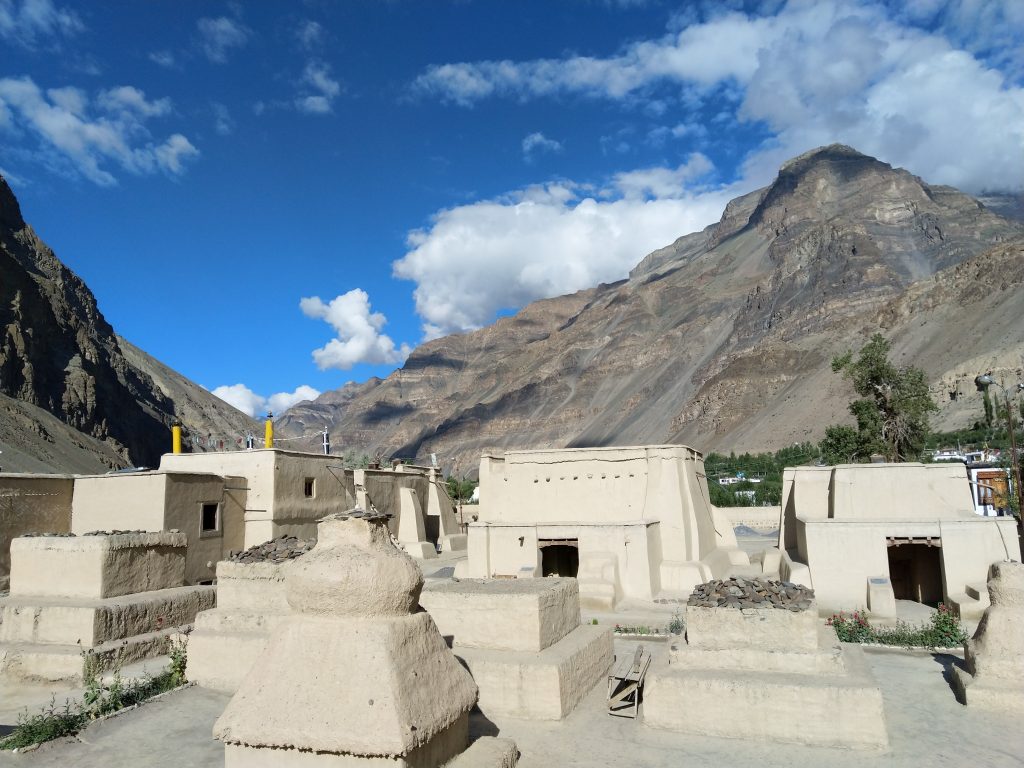 Today I went to Dhankar. The bus to Kaza arrived slightly later than 9:30 am. I packed a break-omlette from Norbu. Sai had packed his bags for good. The bus took an hour to drop us off at Dhankar Gate. It's actually right after a village called Shichiling. Dhankar is about nine kilometres uphill by road from there. I did not have enough time—I had to be back by 3:00 pm if I had to catch the bus to Tabo. Sai had a large backpack with him. He had the option of halting at Dhankar—which I believe is what he eventually did. A man from Shichiling dropped us at Dhankar for five hundred rupees.
We walked all the way up to Dhankar lake. I took the steeper left route while Sai took the usual right route. I must have taken a lot of unnecessary detours. Sai reached there well before me.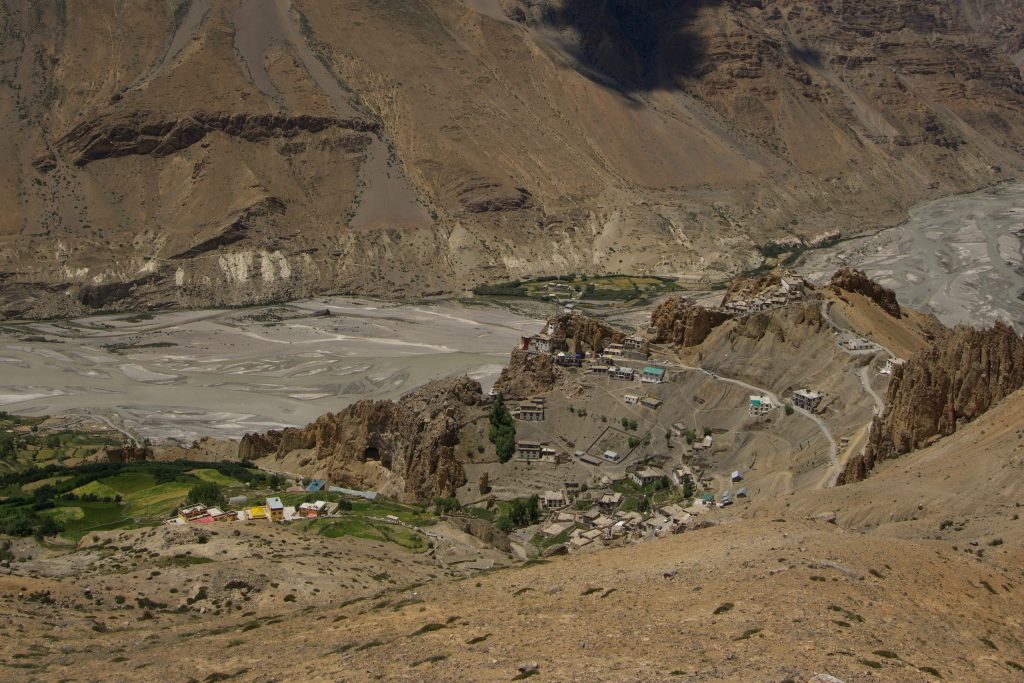 The lake did not not have much water. With scarcity of rainfall in this region, the only source of water must be the melting snow. I believe spring would be a good time to see a water-filled lake. Another lake on the left, that had no sacred marker, had dried up completely. Sai had followed a German and UK couple—Miru and Jen—who were also sitting near the lake. Miru's mom is a Buddhist and he has visited Dharamshala and Rewalsar many times in the past. We circumambulated the lake and descended back.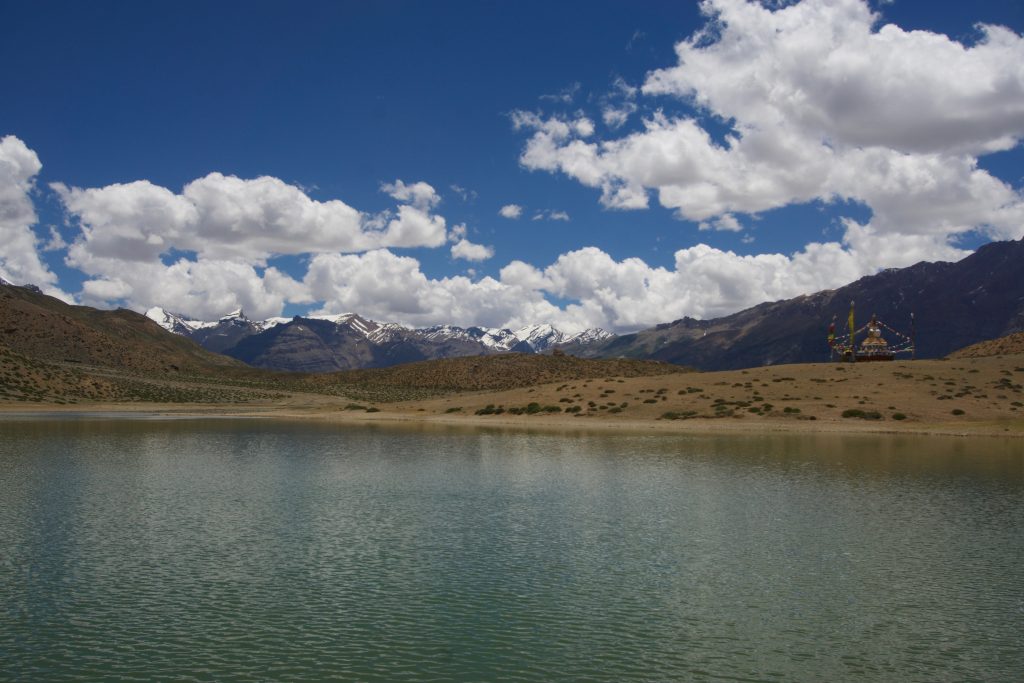 I spent a lot of time in the restaurant at the new monastery complex not paying attention to the clock. Sai had already decided to tag along with Miru and Jen.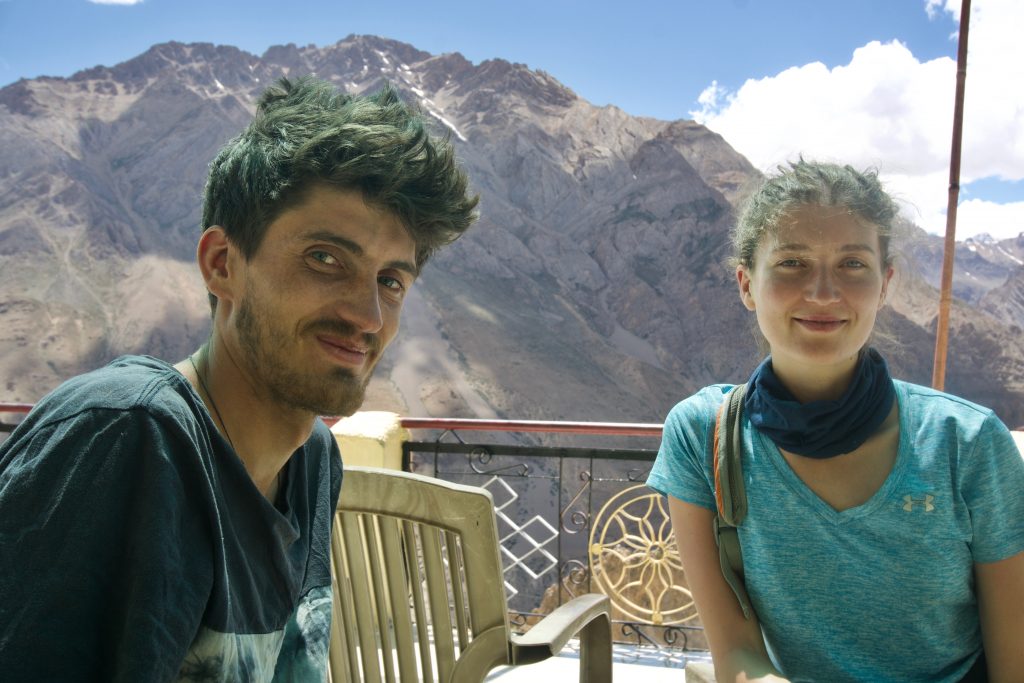 We walked to the old monastery and found the doors to be locked. A famed and young lama from Key monastery was visiting Dhankar. Monks were busy painting the cement courtyard in front of the new monastery. Most of the villagers and shopkeepers had deserted their homes and shops and had gathered in the new monastery. Miru pointed out that the upper chamber of the old monastery—a good five minute hike from the base—was open. This was the only old prayer room with murals that I could take a photograph of.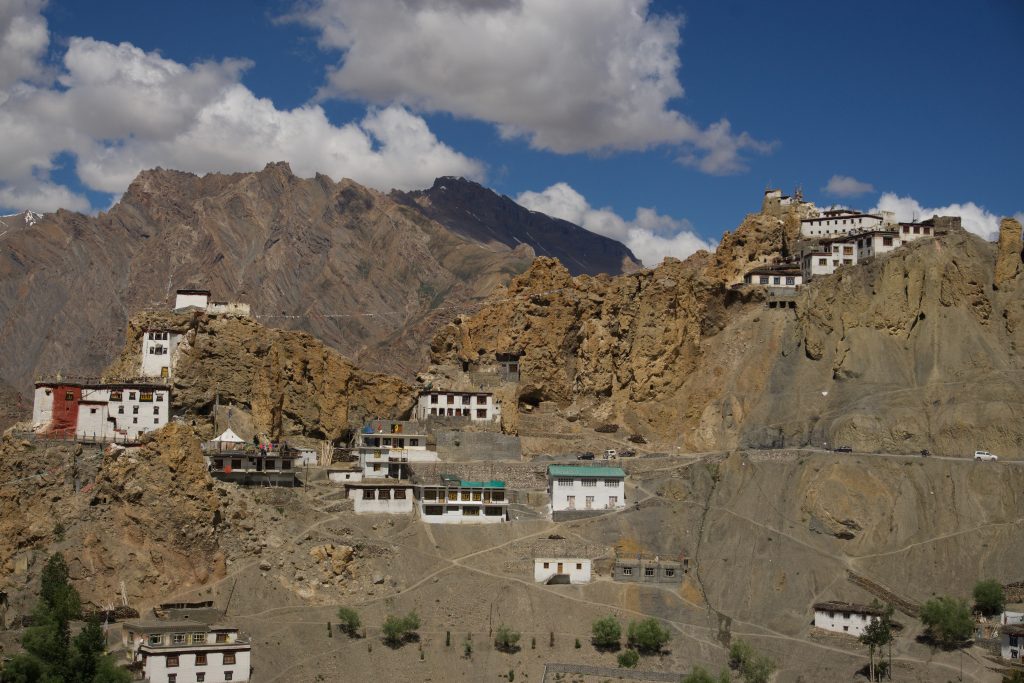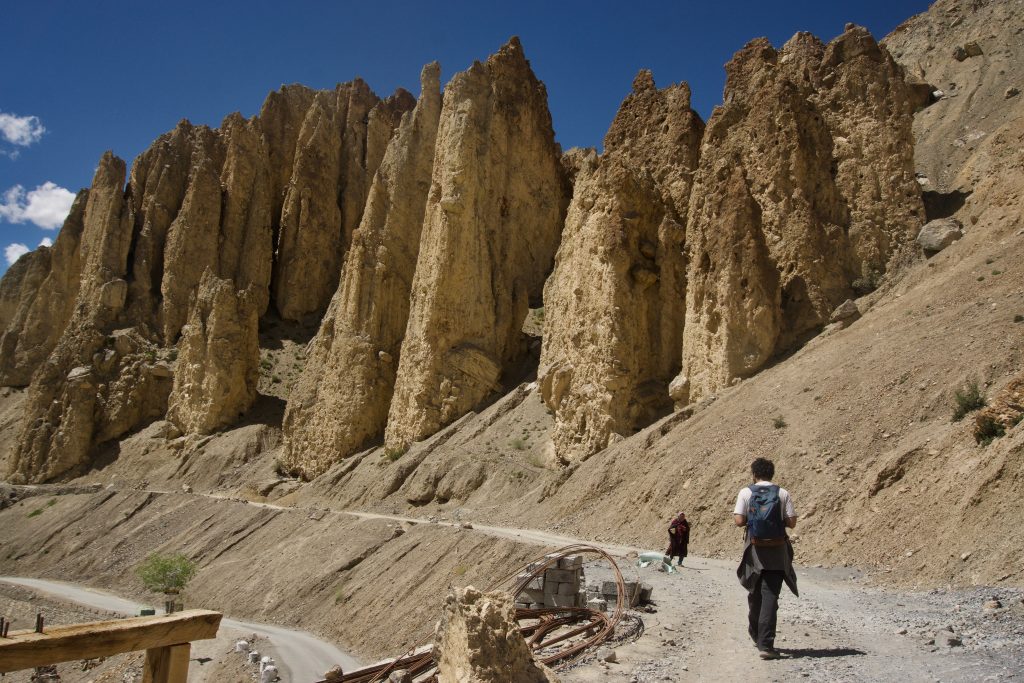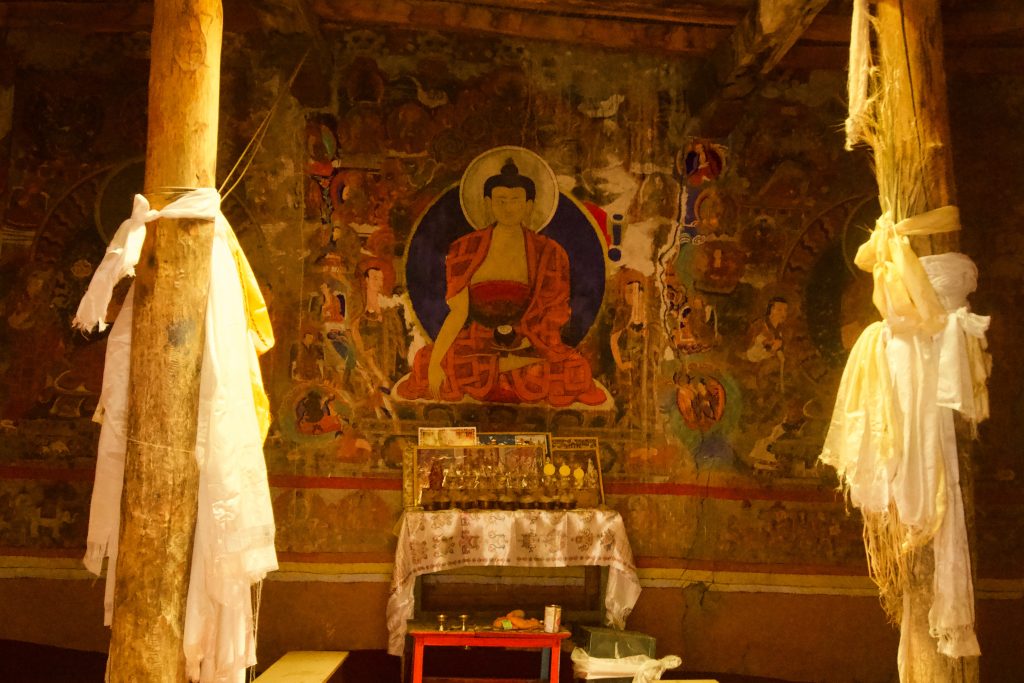 I did not have enough time. I started to descend using the trails in front of the old monastery. It passed through villages, apple orchards, vegetation and finally terraced farms before landing on the National Highway. It took me about forty minutes to get from the upper chamber of the old monastery to the metalled road. The trail dropped me about one-and-a-half kilometres from Dhankar gate in the direction of Kaza. I started to walk back. In a few minutes I saw the HRTC bus—one that had departed at 2:30 pm from Kaza—coming from behind. It was 3:06 pm. In another hour, I was at Tabo.
Most of my evening was spent chatting with Jonas. He is an electronic musician who was into analog sequencers and synthesisers. He buys used instruments and effects units and flips them for a profit. It is very difficult to do that in India. I also took him to Norbu's place for dinner. Even though he had been in Tabo for the last ten days, he hadn't been there. He liked the place—it was one of those places that used ample veggies in the dishes.