Jonas—after his ten-day stint at Tabo—finally decided to leave for Kaza. I was also headed that way. Yesterdy, we took the 9:30 am bus to Kaza. He had kept his big bag at Lhasa homestay in Kaza. Although his bag was intact, his speaker was missing. He suspected a worker who had already left for his hometown and had met him in Tabo as the culprit.
Jonas has always been fascinated by India. India has not always been good to him—there have been a lot of incidents where people have tried to deliberately cheat him. Yet, it's the most fascinating place for him. His earliest memory of India was some Amma (I it Amritanandamayi Devi?) hugging him in Germany when he was a child. He fondly remembers the smell of sandalwood paste. The love-hate relationship is what has repeatedly brought him back to India.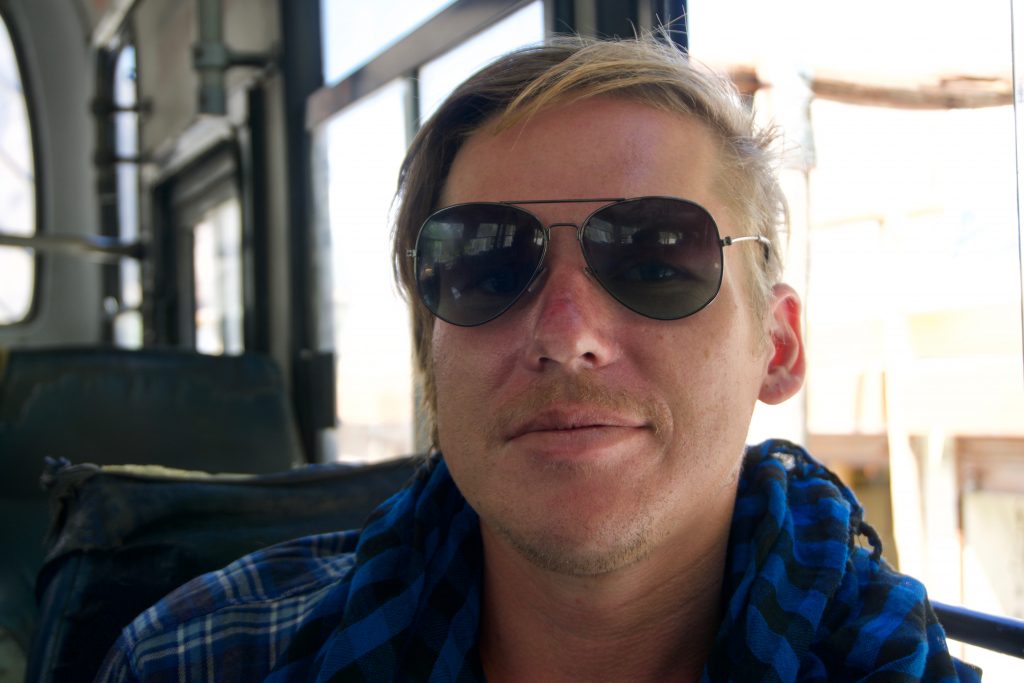 I had an irritation in my throat. I had caught a cold. It must have been the fifteen minute rain that drenched me and the hour long sunshine that dried me after that. There is only one pharmacy in Kaza and it didn't stock Strepsils or anything equivalent. I found the owner particularly rude, too. I bought quite a few Vicks cough-drops from a general store and made my way back to Lhasa. The owner was generous enough to let me rest in the dorm for a few hours.
I caught the 5:00 pm bus to Chicham. It passed through Key Monastery and Kibber. I got down at Kibber. The air was cold and I wanted to put on my jacket. That's when I realised that I had lost it. There was a faint chance that I had left it at Lhasa homestay but the possibilities of finding it were thin. Luckily, I had my fleece layers.
Once I had settled in Norling homestay (not Norling Guest House), I lay down on the bed to rest. I even popped in a paracetamol pill as a precaution.
Later that night, in the dining area, I met an Israeli musician playing saz. His name was Eitam Ben Yaakov / איתם בן יעקב. He knew to play quite a few instruments—including many middle-eastern ones. He was one of those guys who knew what some of the Western scales/modes correspond to Indian scales (raagas).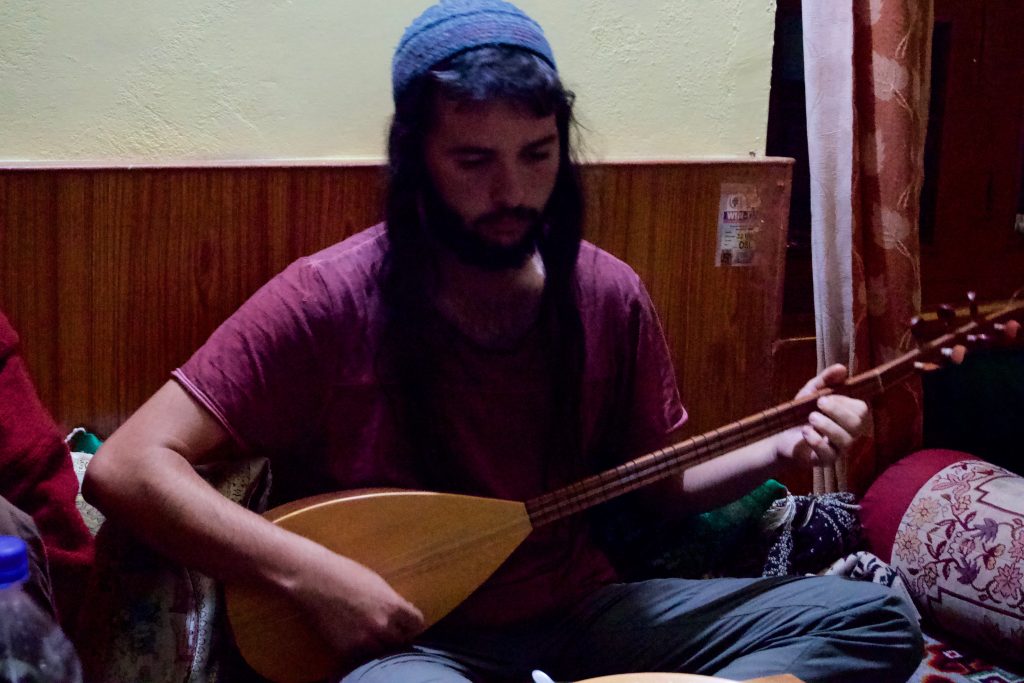 An old Bangalorean couple—Badrinath and Puja—were doing the Tribal circuit and had given Eitam and his girlfriend a lift from Pin valley. Mr. Badrinath was a very optimistic person and always ended his sentences with the phrase, "Good Yaar!" Mr. Badrinath swore by his travel agent Munish Mehta, with whom he has been travelling for the last few years. (In case you need to contact Munish, his phone number is 8360161834.)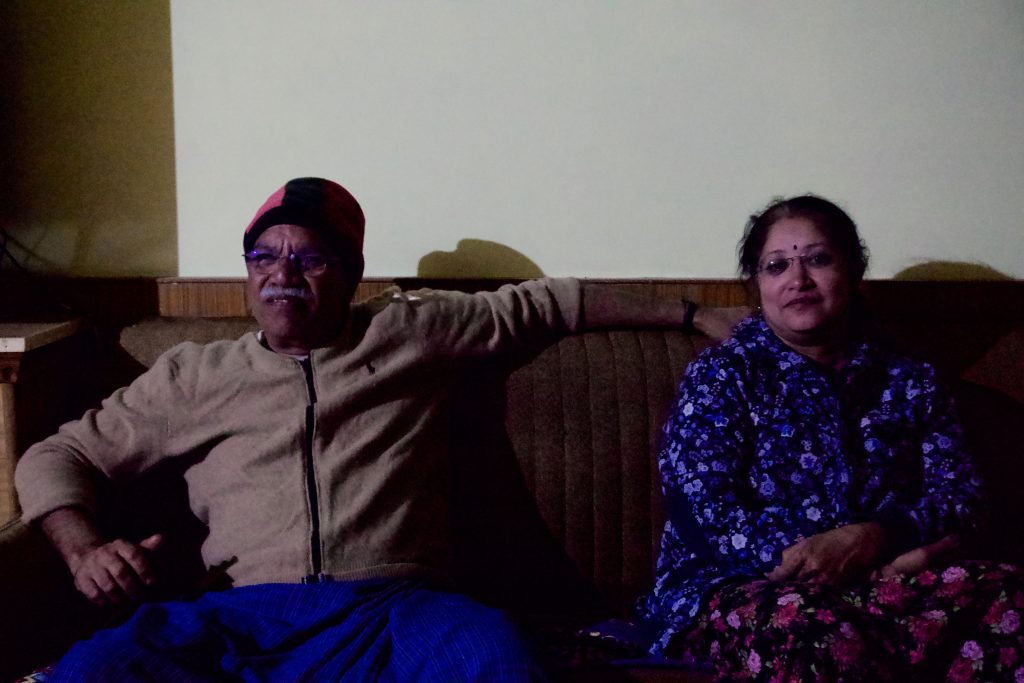 There was also a Polish and Ukranian couple—Michel and Maria. They had camped in a tent nearby and came to the homestay to have food. They were silent spectators to Eitam's playing and Mr. Badrinath's "Good Yaar"s.
Today morning I felt quite a bit of congestion in my chest. Chhering—the owner of the homestay—gave me a clove of garlic to nibble. As I write this diary entry, the situation hasn't improved.
I had two parathas and headed towards Kibber Top. The locals had built a reservoir to store drinking water coming from Kanamo range and had setup a flag marker. I was told that I could hike to Gitte village and descend down to Key monastery. It took me a couple of hours to traverse hill after hill to reach Gitte. Once I was there, I was deceived by cliff after cliff—including two stupas and prayer flags that flaked either sides of Gitte village—with no route to descend. There were no streams to fill my bottle between Kibber and Gitte. I filled my water bottle from a pipe behind a house and sat there for a rest. A villager peeped out of the first floor of a neighbouring house and asked if I wanted to have tea. I had not had anything after my breakfast. I gleefully agreed. I had tea and biscuits at his house and had a nice talk with him. His name was Tenzin. He was a lama from the Key monastery and was back in his house for a break. He took care of his little nephew while his elder brother and his wife were outside. He said that he knew the route to Key but couldn't leave his nephew unattended.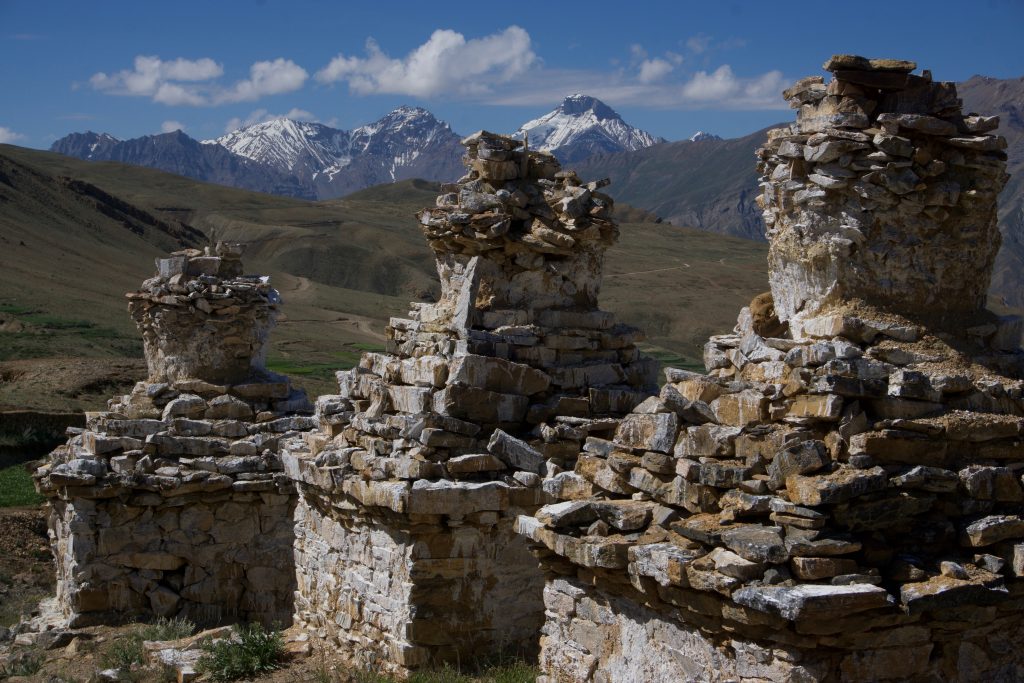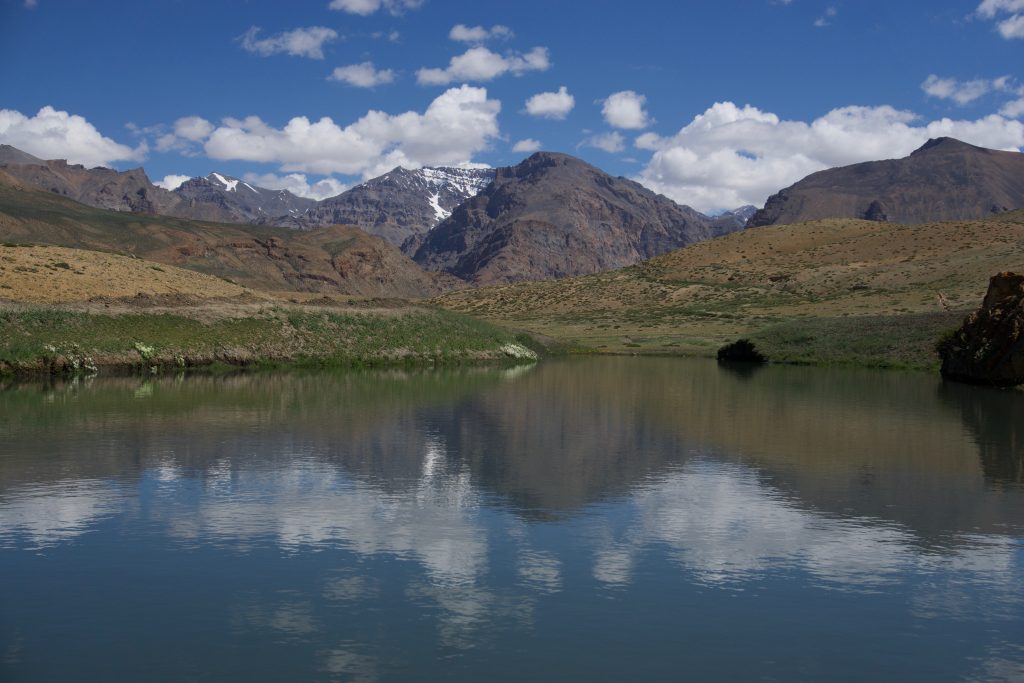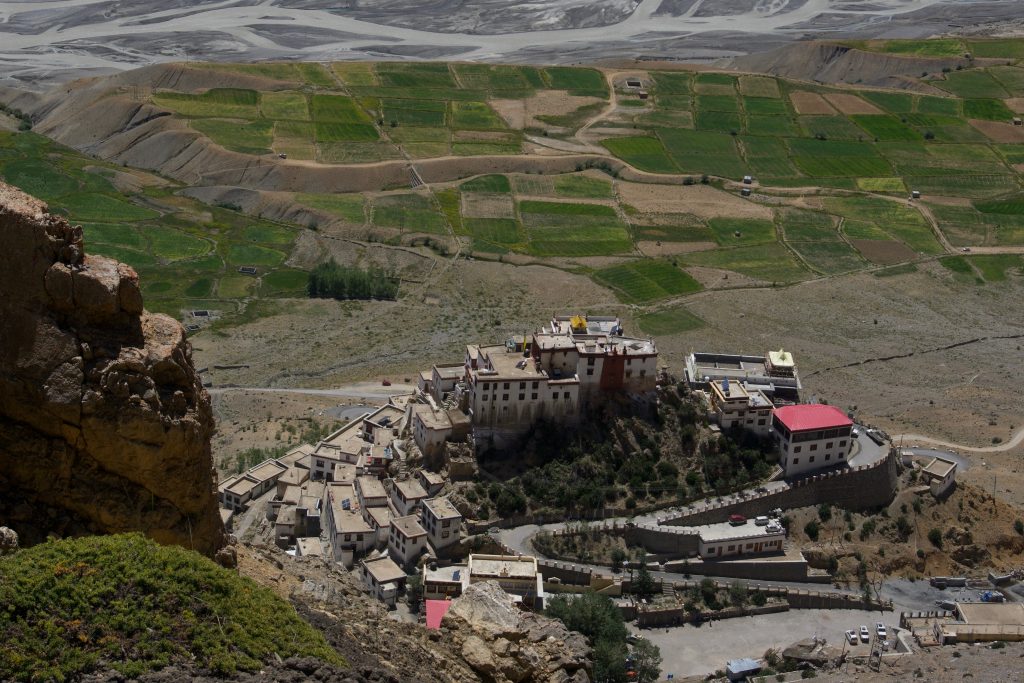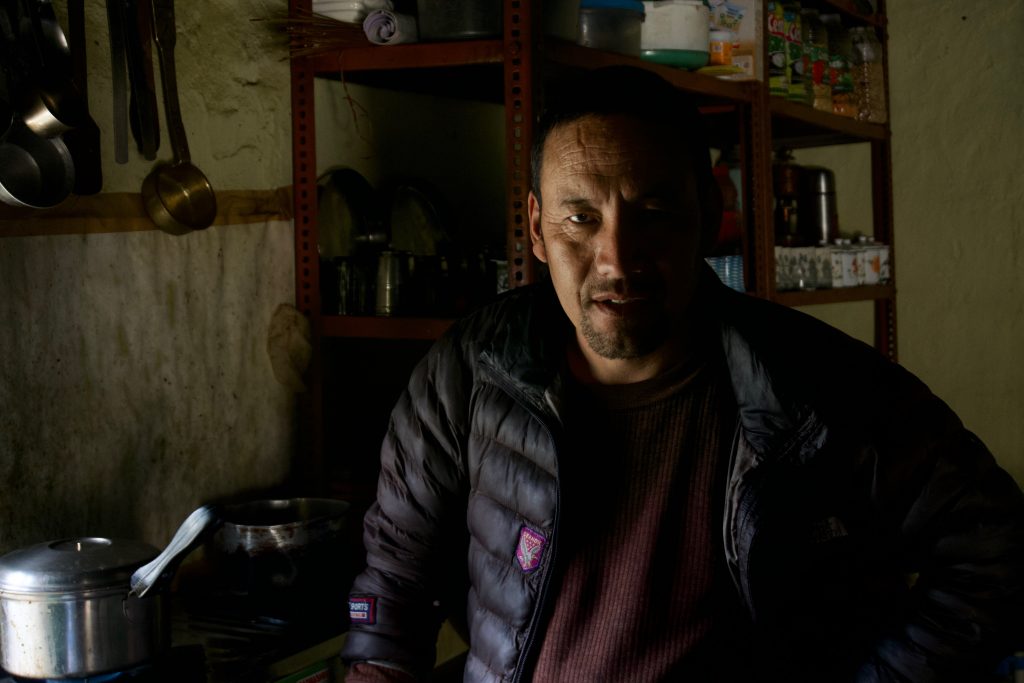 I tracked back. I still had a lot of time to make it to Key if I could hitchhike. For that, I had to hike all the way back to Chicham bypass. I had a chance encounter with Gaurav Singh Bawa. He recognised me pretty easily. We were from the same department in the University and lived in the same hostel. He was riding a motorbike around this area with his brother. Sadly, I couldn't talk much. There was a vehicle headed down towards Kaza and I had to hitchhike.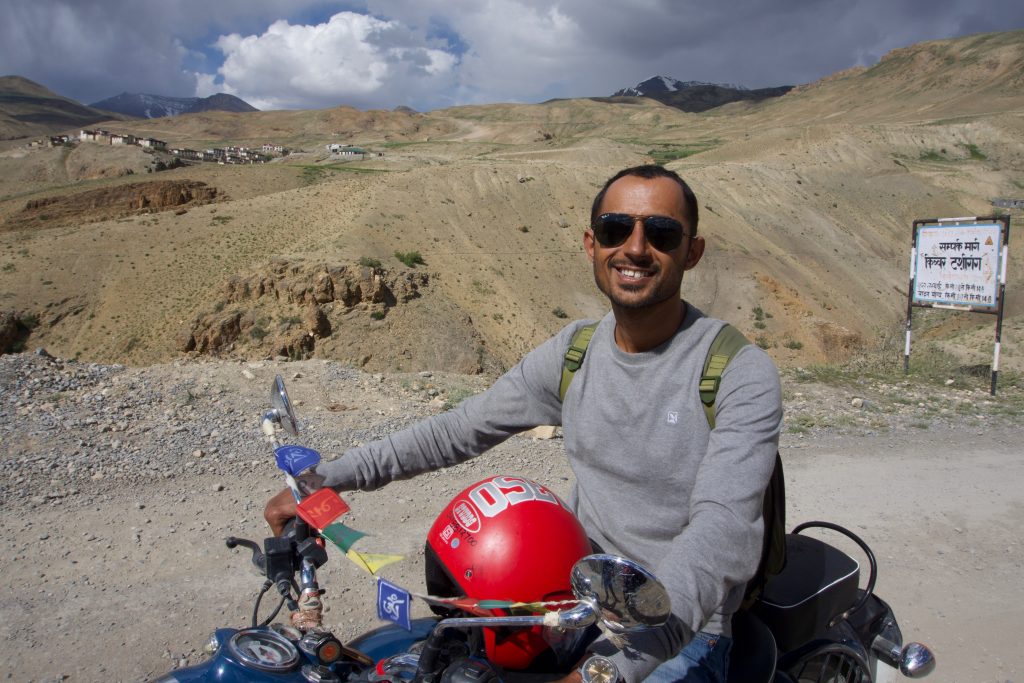 In the monastery, I met another Tenzin who knew the previous Tenzin. He explained that key monastery was supported by villages between Rangrik and Losar. All second-born sons are send to the monastery to become monk. After tenth standard, they are given a choice to either leave the monastery and pursue the standard curriculum or continue with the trainings of monk. It is an age where an individual can decide by himself. A person can renounce monk-hood anytime. The only problem with renouncing at a later age is that the only work they can do is that involving hard manual labour.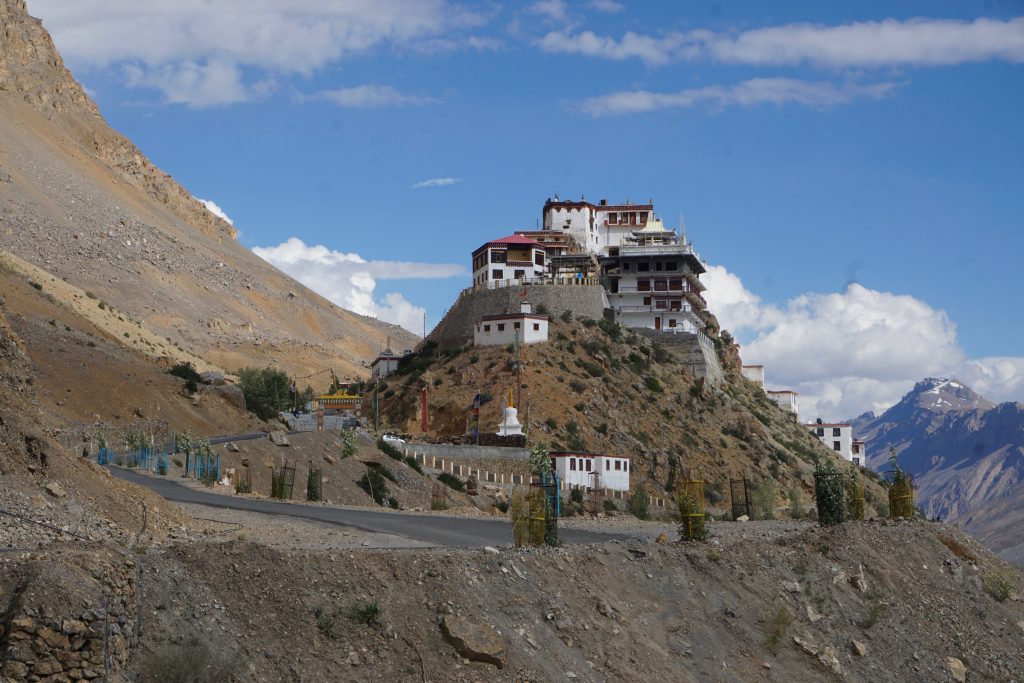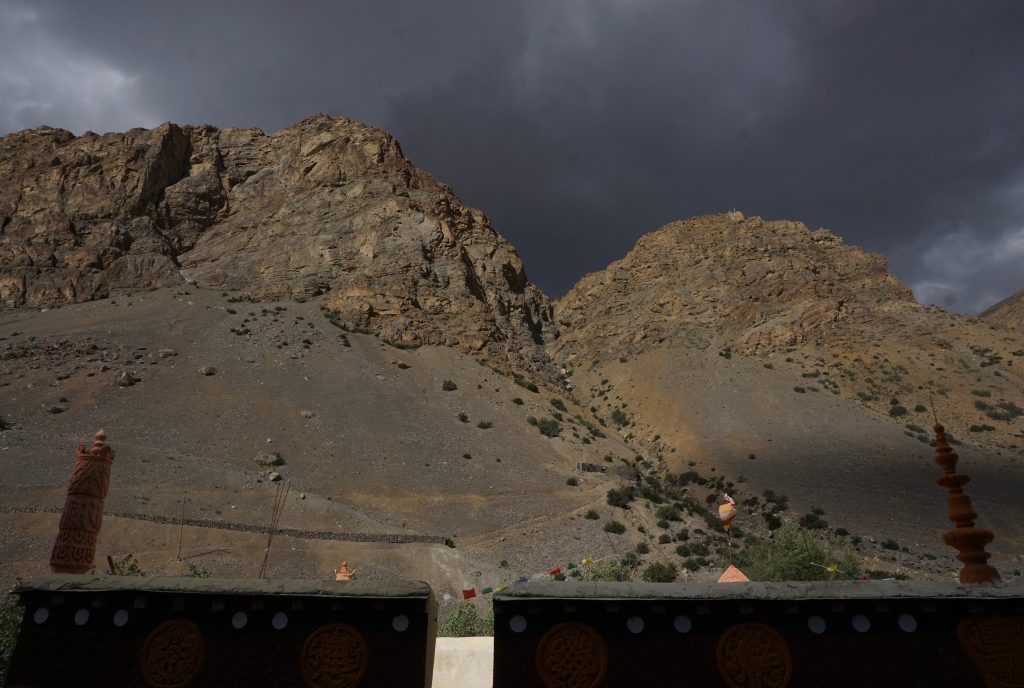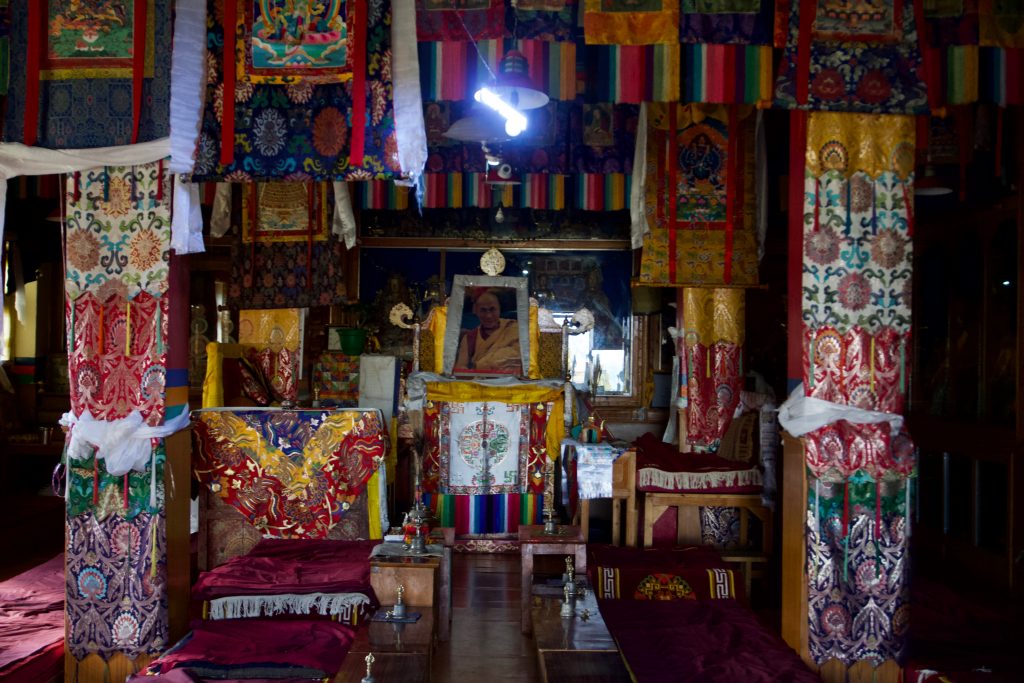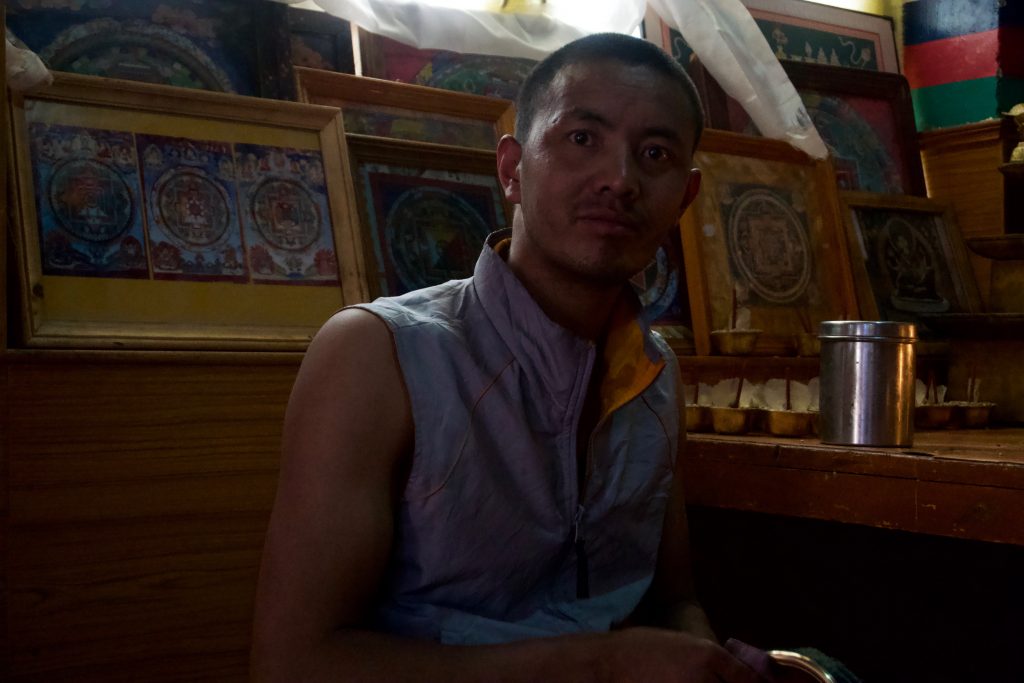 I couldn't take any images of the old prayer halls in the monastery but I had a nice salty Tibetan black tea served by Gyala lama.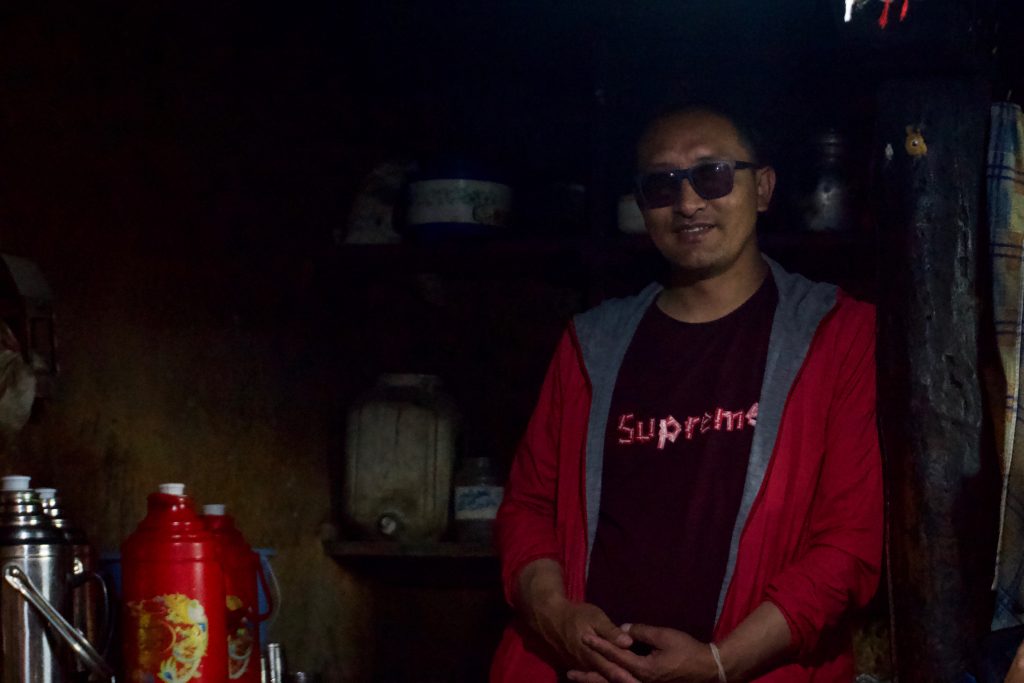 A Punjabi family whom I had earlier helped with maps dropped me at Chicham bypass. After a few minutes of walk, one of the monks from Key gave me a lift to Kibber. He had seen me in the monastery and was surprised to find me near Chicham bypass so soon. (He didn't realise that I could have gotten a lift!)
Most of my time in the evening was spent chatting with Michel and Maria. They had done a long hike and were exhausted. Michel was well versed with India and could even speak broken Hindi. Both were experienced hikers. I asked them a lot of questions. I was taking notes in my mind regarding how to optimise my backpack. Mr. Badrinath wasn't there today. He and his party had left Kibber in the morning. During dinner, a group of Bengalis arrived along with a Mumbaikar. They had come to do Parang La pass. Two of them were seasoned hikers. Between them, they had about sixty years of trekking experience in the mountains.