I bid goodbye to the Bengali group and headed down the fields to Chicham bypass road to catch the 8:30 am bus to Kaza. The road through Kibber was being re-laid and there was no way that a bus could go through.
I needed to get back to Kaza. I needed cash. I barely had any left after paying Chhering at Norling Homestay. I needed to top-up my BSNL sim with some talktime. I needed some more cough drops. Once I was back, I did all those and headed back to Lhasa Homestay in Kaza. This time, I wanted to drop my big backpack and carry my smaller bag. I also found my jacket. I had left it in a small restaurant nearby where I had my lunch with Jonas.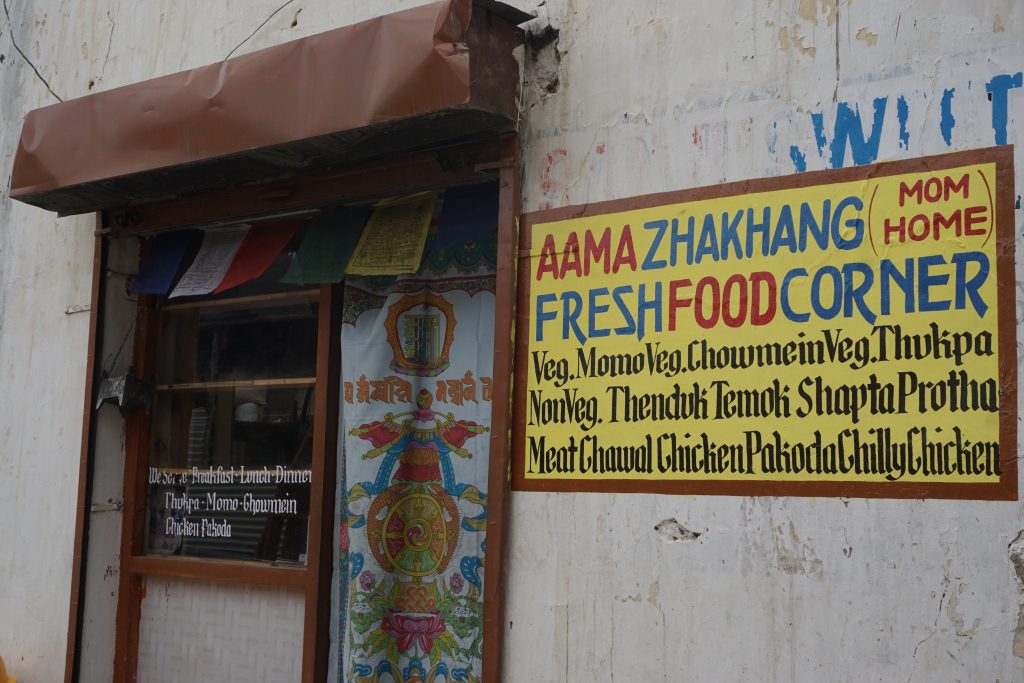 The bus to Langza departed from Kaza only on Fridays, Saturdays and Sundays. Yesterday was not one of those days. While I was headed towards Langza gate, I met a man called Dorje. He directed me back to taxi stand and assured that there would be a shared taxi to Langza. If not, I could ask a person called Lara in Nimaling Hotel. I am sure Mr. Dorje's intentions were good. However, there weren't any vehicles at that time of the day. Neither could I find Mr. Lara. (He existed. He wasn't there in the hotel.) I walked across the bridge, hitchhiked on a tractor to Langza gate and got picked up by a Mumbai couple who were also headed towards Langza.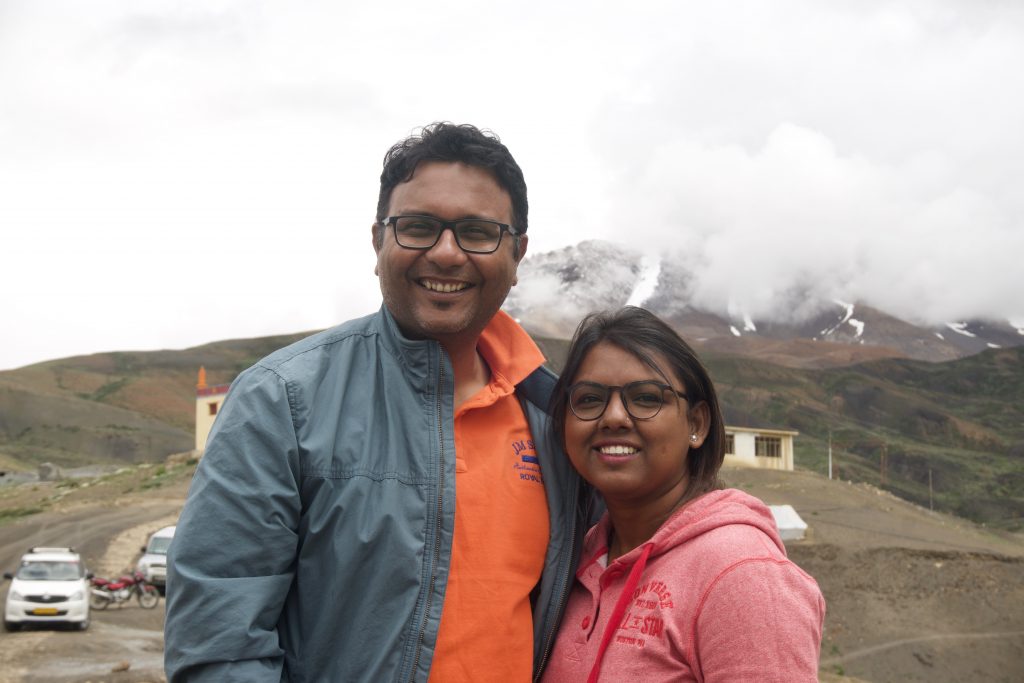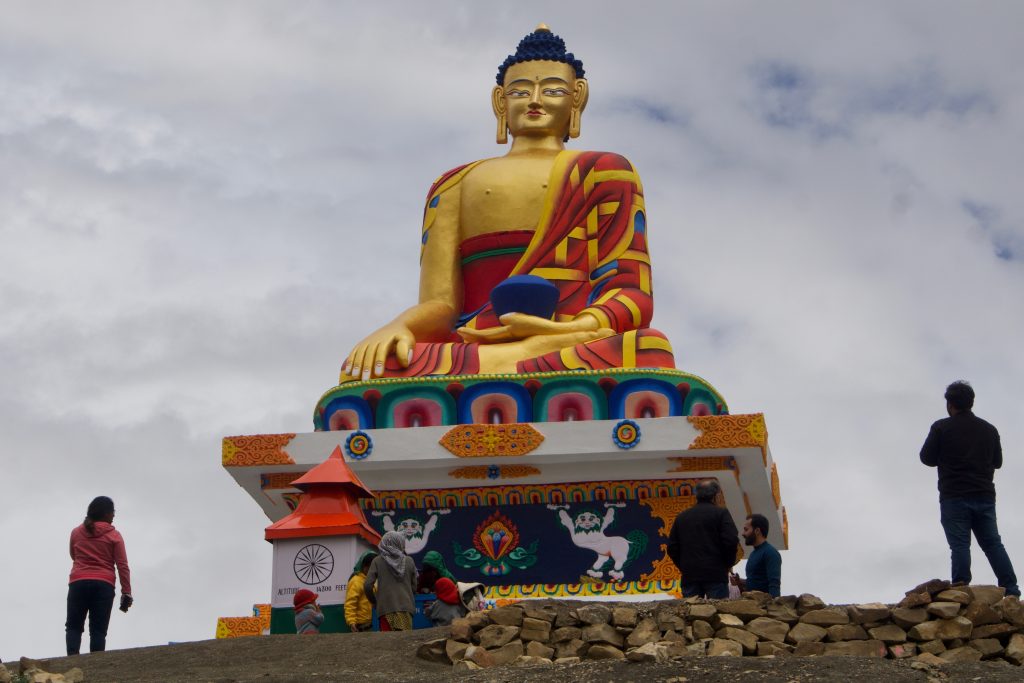 They dropped me at Spaceship Cafe—right behind the Langza Buddha statue and headed off to Hikkim. It started to rain and a group of bikers came for some food and shelter. I found that they lacked some basic decency regarding maintaining the cleanliness of the place, dropping cigarette ash anywhere and everywhere. I wished that Tenzing and the ITBP guy at Giu could see them. They might be able to displace their image of messy Bengali guys from the top of their list.
Gaurav—whom I had met two days ago—was also in Langza. This time I made sure we I exchanged our contacts. There were a few homestays in Langza but most of the owners were out in the field. I ended up in Anjaan's homestay. Once I had settled down, I chanced upon a familiar face in the dining area. It was Jonas. In the evening we met a Swiss mountaineer who was here for eight weeks. He was only doing treks to recuperate from an injury and get fitter. He had already done a few in Ladakh and had the intention of doing Pin-Parvati next.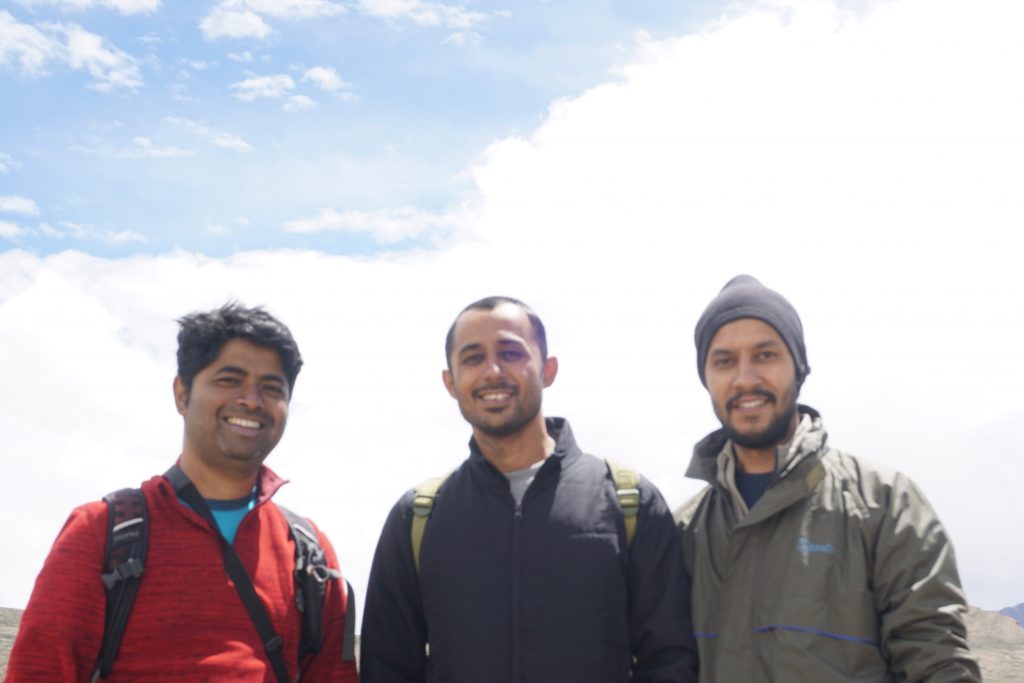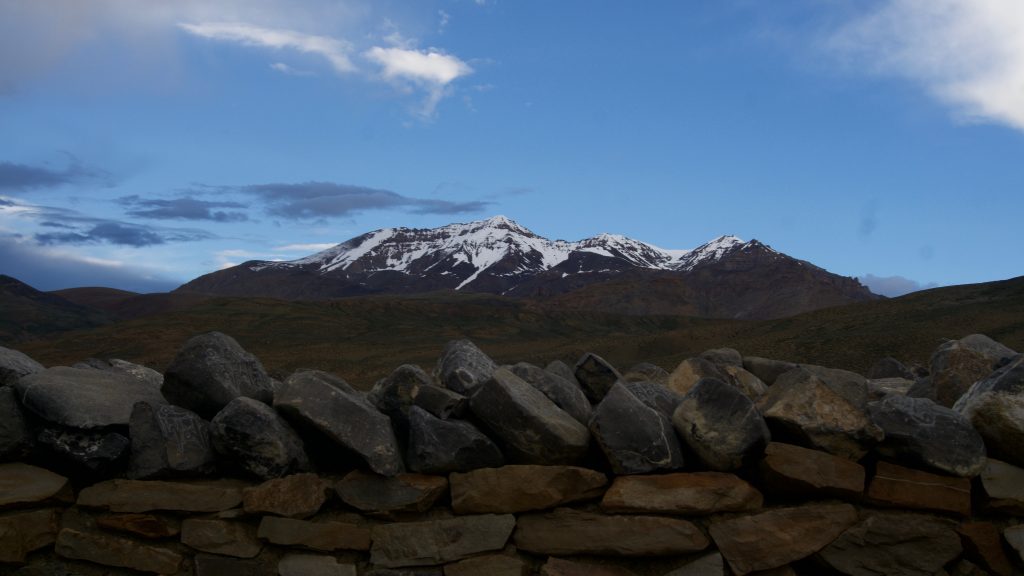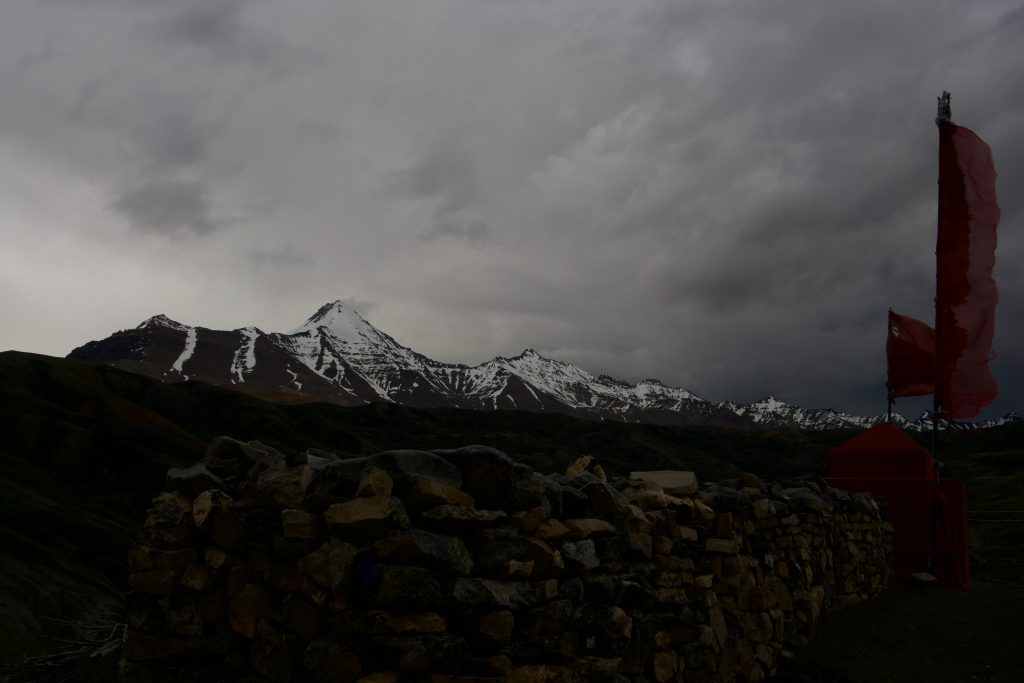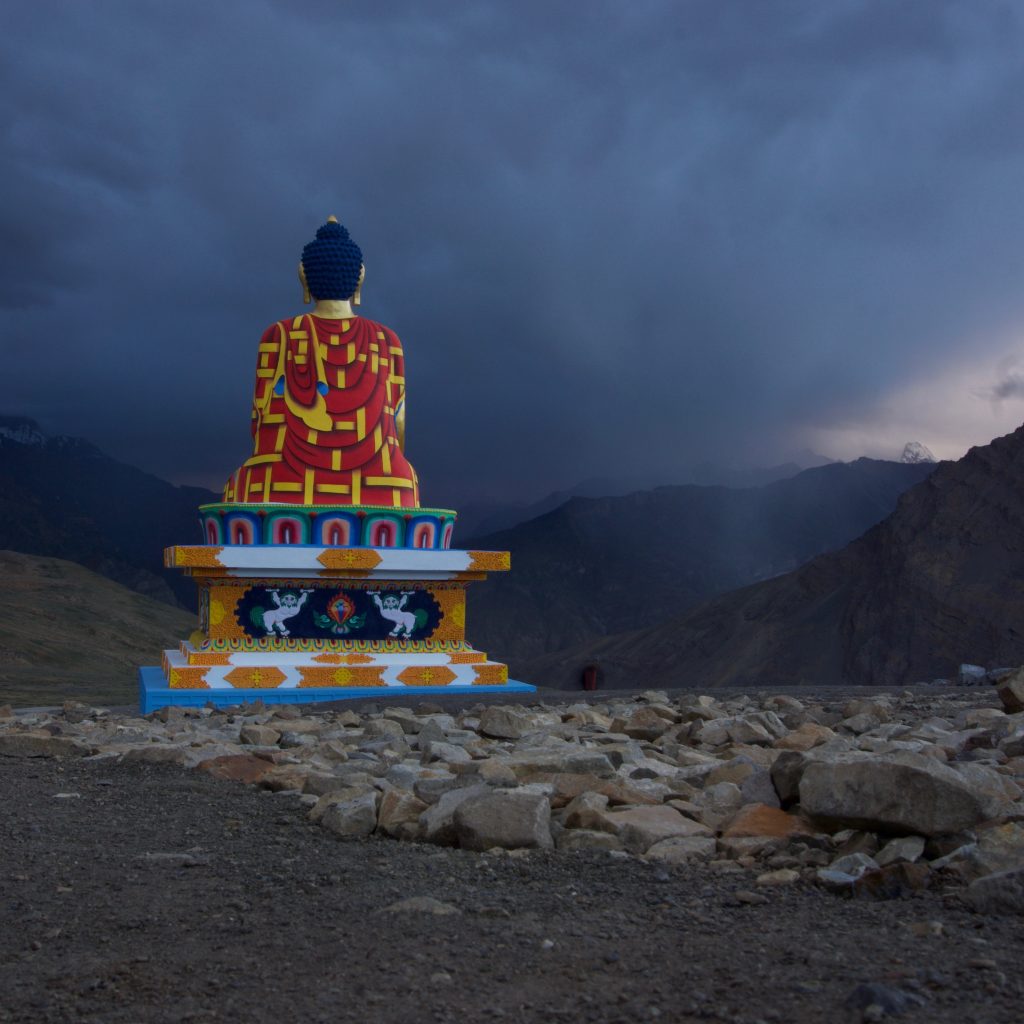 Chhering Angdrup—or more commonly known as Anjaan, the owner of the homestay—offered us some Qu (Spiti Pasta) for dinner yesterday and a tea-glass full of liqueur made from Barley. I was already feeling better. I asked him about his life and culture. The villages between Kaza and Daimul are primarily from Sakyapa sect. Sending the second son to monastery is not a compulsion in the modern society but most abide by this traditional rules. Since agriculture is their primary livelihood, the eldest son picks it up. The eldest daughter inherits all her mother's jewellery. The third son and the the second daughter or any one younger do not have any fixed directive regarding lifestyle or inheritance. During winters most of the area is covered under snow. Children anyways live and study in Kaza as daily commute is impossible. The elders spend most of their summer months storing dung for fuel and straw for livestock. Anjaan's household uses four-to-five kilograms of dried dung everyday as fuel for cooking and heating the room.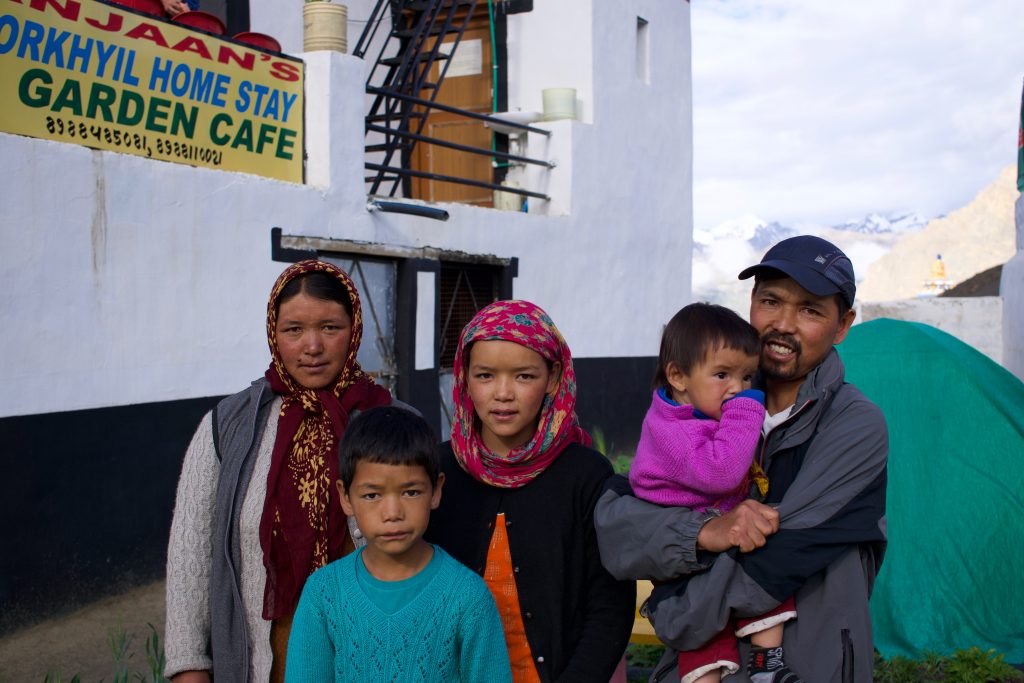 Most of my evening was spend reading a heavy book on Tibetan Buddhism by Patrul Rinpoche—Words of My Perfect Teacher.
This morning, Jonas headed out towards the snow-line of Cho-Cho. I was headed towards Komic via Hikkim. It took me about an hour to reach Hikkim. I had a cup of tea and bought four regular postcards for ten rupees. I wanted to write something to my sister. I ended up writing something in the other three to my colleagues at work. That was the only address I remembered. I posted them from the Hikkim post office. Its claim to fame is that it is the highest post office in the world at 4440 m from MSL. Factually, that is not true—the post office at the base of Mt. Everest on Tibet side is located at a higher altitude of 5200 m from MSL.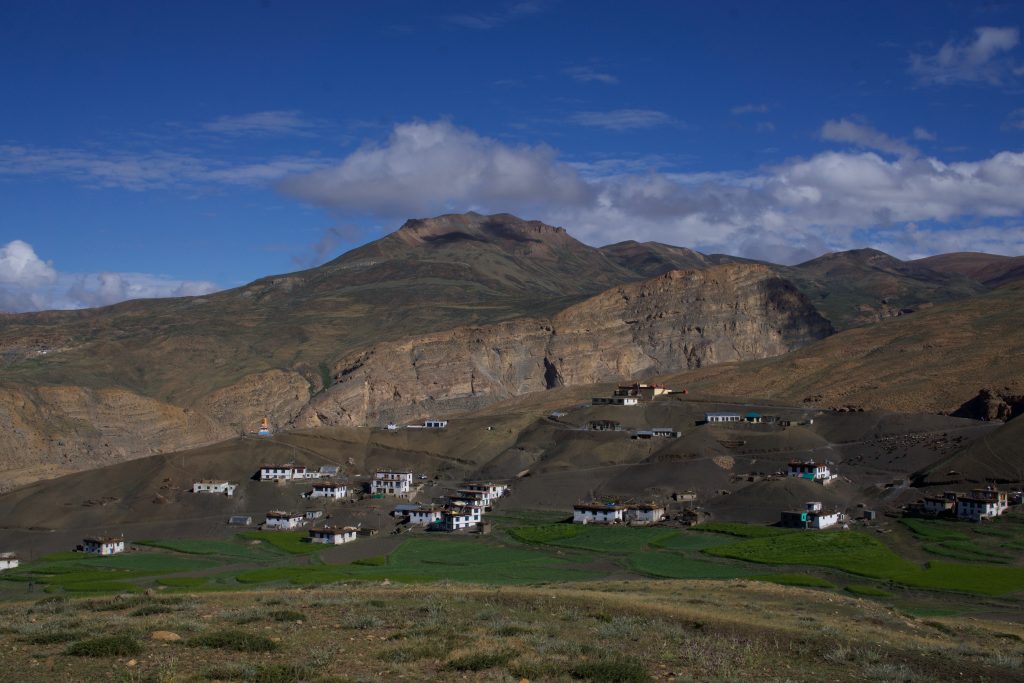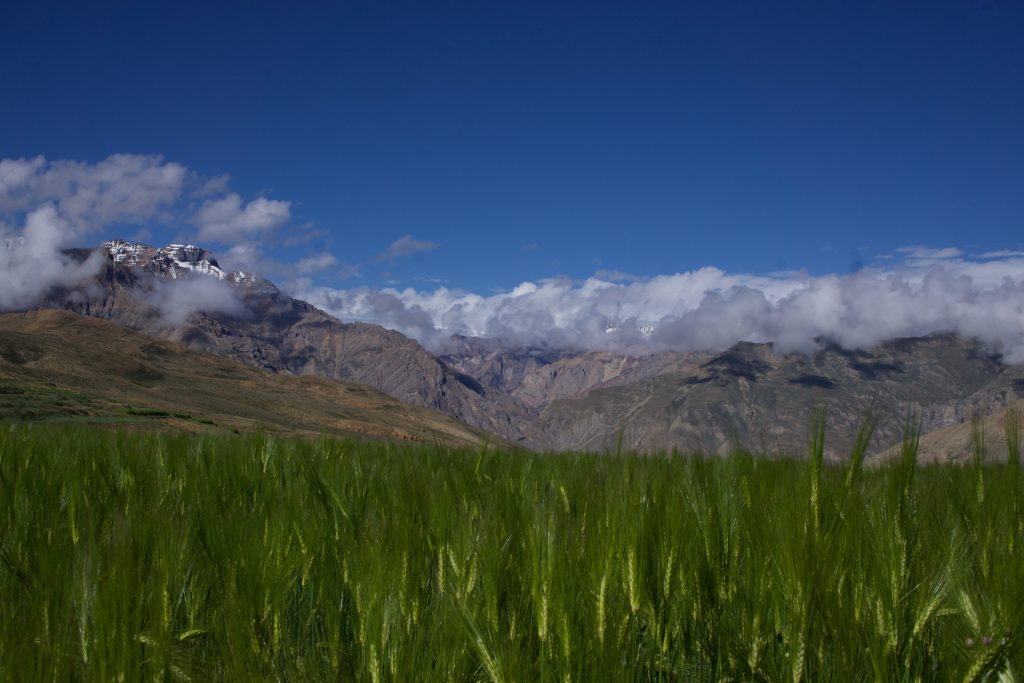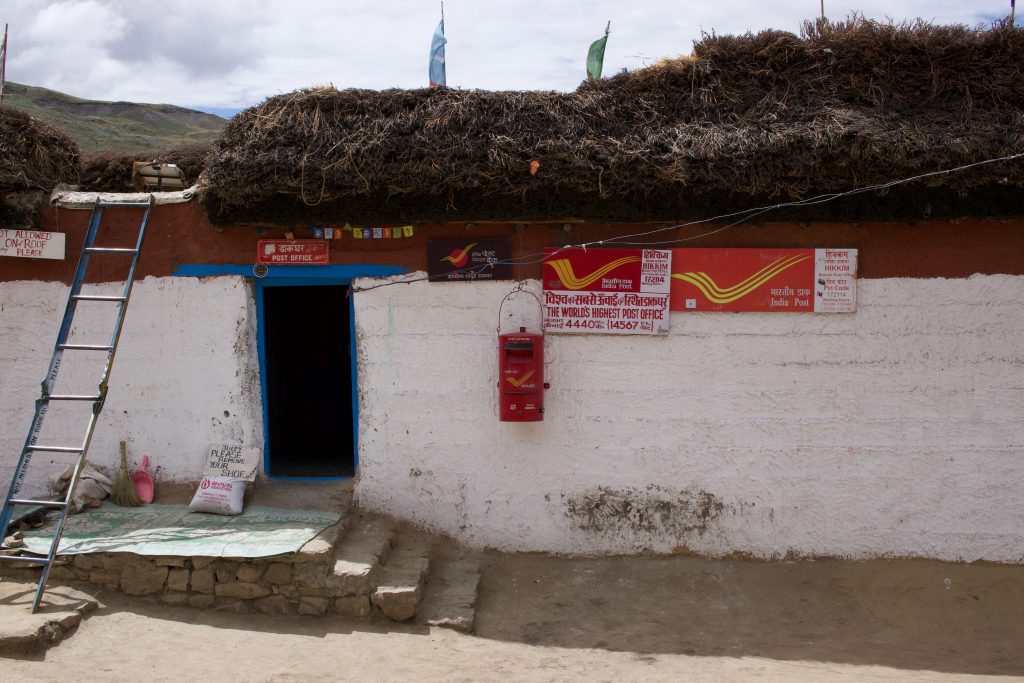 The post office is maintained by Rinchen Chhering. He lives in the same building. He is not the only staff at the post office. There are two others who live in lower Hikkim. He is a busy man during the tourist season as most tourists post picture postcards—a vestige of a bygone era that survives owing to the sheer novelty of sending something using snail mail from the highest function post office in India (or world as they are led to believe).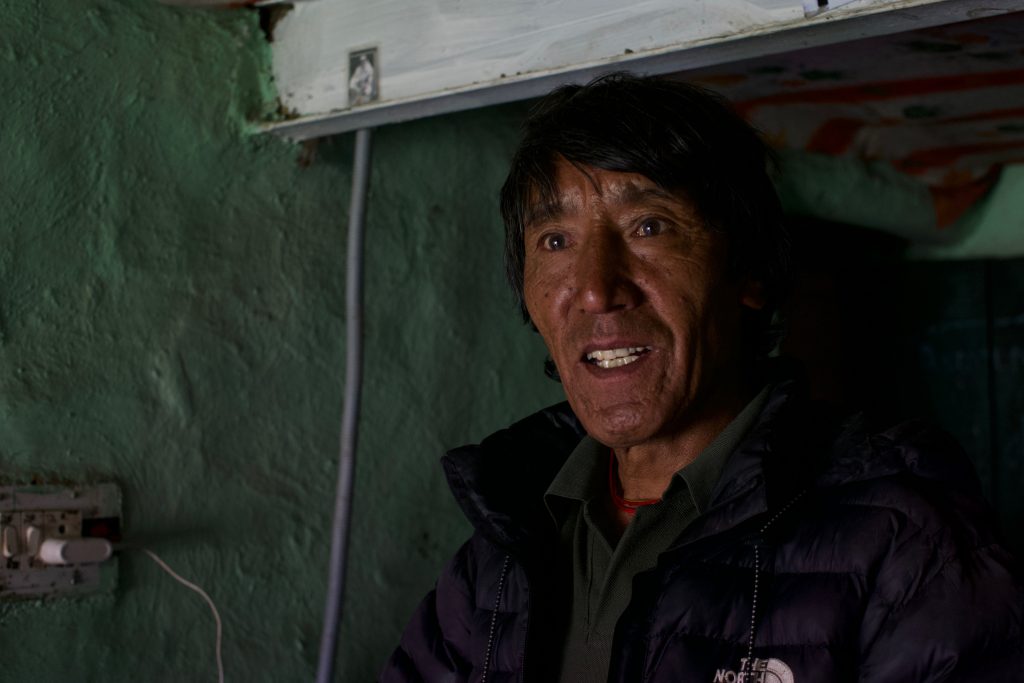 Komic village was closer to Hikkim than Hikkim was to Langza. Hiking over flowy, rolling terrain was a breeze. Once I was in Komic, I booked a dorm in Spiti Organic Kitchen. (I had a Spiti Taco and later Stuffed Spiti Bread—both of which were amazing dishes.)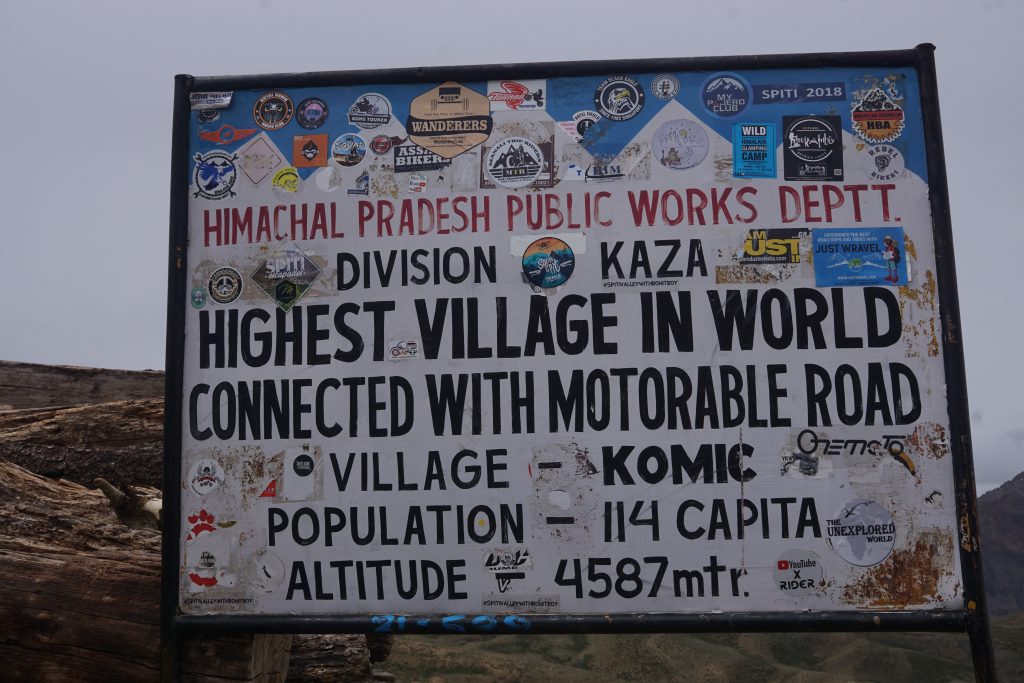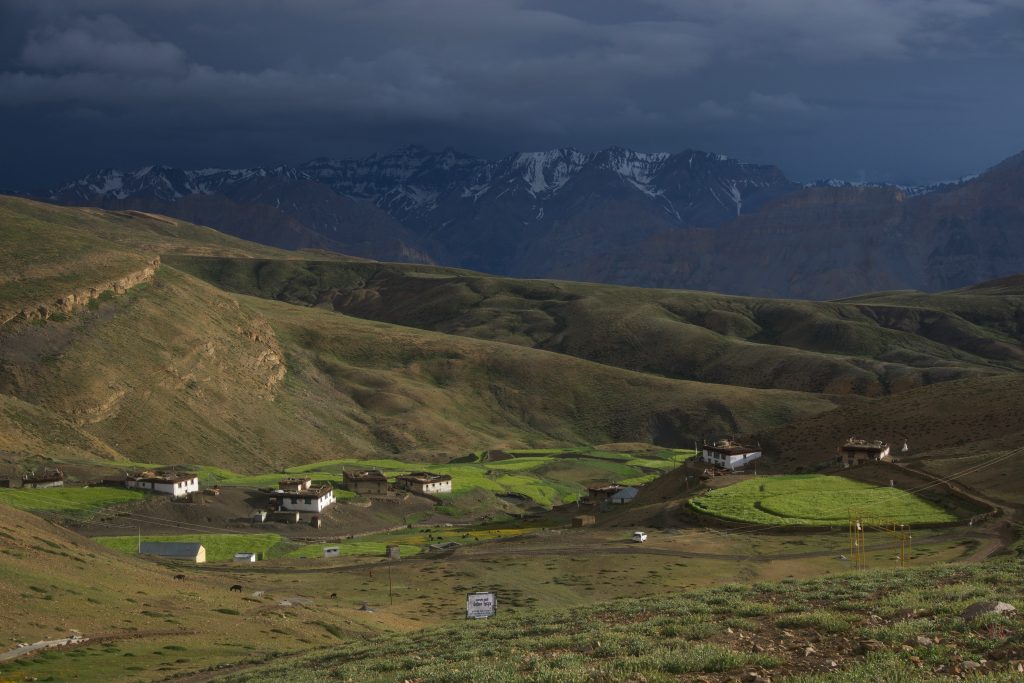 There are two flag hills in front of the monastery. The trail to the first one was steep. Somewhere around the midway mark, it started to rain which was then followed by tiny hails. I squeezed myself between rocks to save myself from getting wet of getting hit by hail.
People in Komic were preparing for Yer Dong—the annual festival of the area. Some of the guys had even got horses from Demul so that they could participate in the horse race at Langza.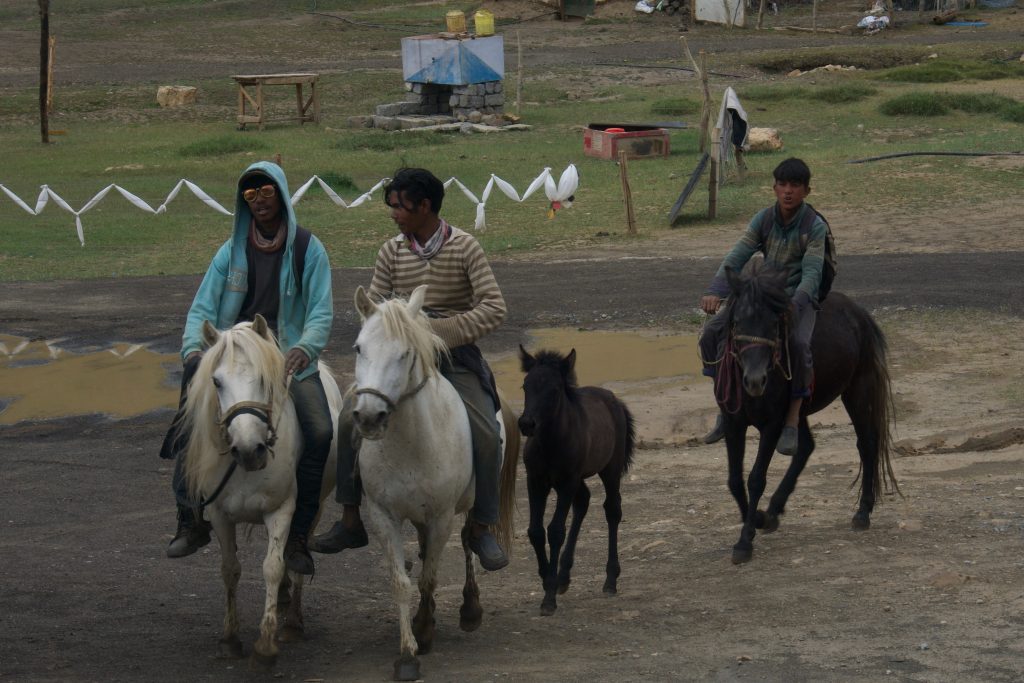 Three times a month all monks from Kaza to Demul assembled for a long session of Mahakala puja. Today was also one of those days. I sat in their prayer hall and observed them while listening to at least three different simultaneous layers of hypnotic chants over a rhythm played on a drum. The chants were interrupted by an occasional rumble produced by Tibetan horns. They do this to please Mahakala so that the wishes of the villagers can come true.