Due to an oversight by my Hotel's manager, I had no reservation to Guwahati. He was unable to contact any of the drivers last night. Like most people in the hills, they had gone off to sleep early. I woke the Hotel's manager up at 5:00 am in the morning and walked towards the Sumo counter. In reality, one or two seats are always empty in each vehicle and the booking agents at these Sumo counters are always on the lookout for last-minute bookings. The key was to reach early. I got a rear seat. If you are tall, I would advise not taking a rear seat for long journeys in the hills. The knees would scrape against the middle seat when the vehicle would sway while navigating switchbacks or when it would rattle up and down while traversing over bad roads. Fortunately, I am not that tall.
We started at 6:30 am. The Sumo took a break at 10:30 am at a desolate dhaba situated some fifteen kilometres from Balemu. (Hotel Paljor: 26°58'20.1″N 92°08'08.0″E.) It was too late for breakfast and too early for lunch. Most cab and bus drivers have tie-ups with such eateries and would only stop their vehicles at those joints. I had a large bowl of Maggi noodles with an omelette. That was all they had on the menu that I could classify as breakfast items. The alternative was to eat a heavy rice meal.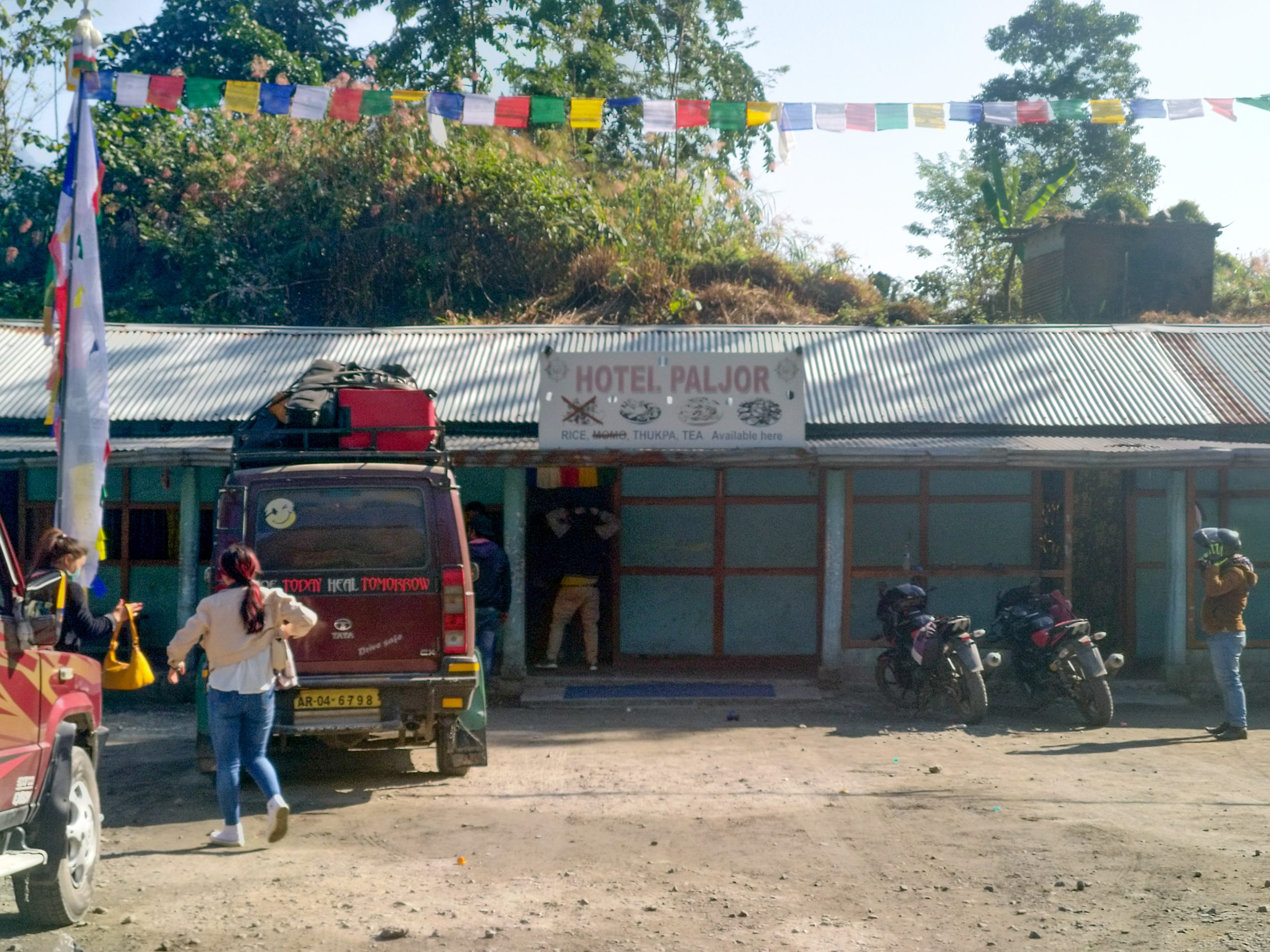 Once the Sumo entered Balemu, the terrain changed. Undulating hills gave way to flat rice fields, coconut groves, and banana plantations. There was no particular checking for outgoing vehicles at the Balemu checkpost. Our driver got down and made a ritual entry in the checkpost log books before heading into Udalgudi district of Assam. Interestingly, a large number of people had gathered at Bhairabkunda—situated on the borders of Assam, Arunachal, and Bhutan—for picnic. It was a Sunday, it was winter and the skies were clear—in short, perfect time for a picnic.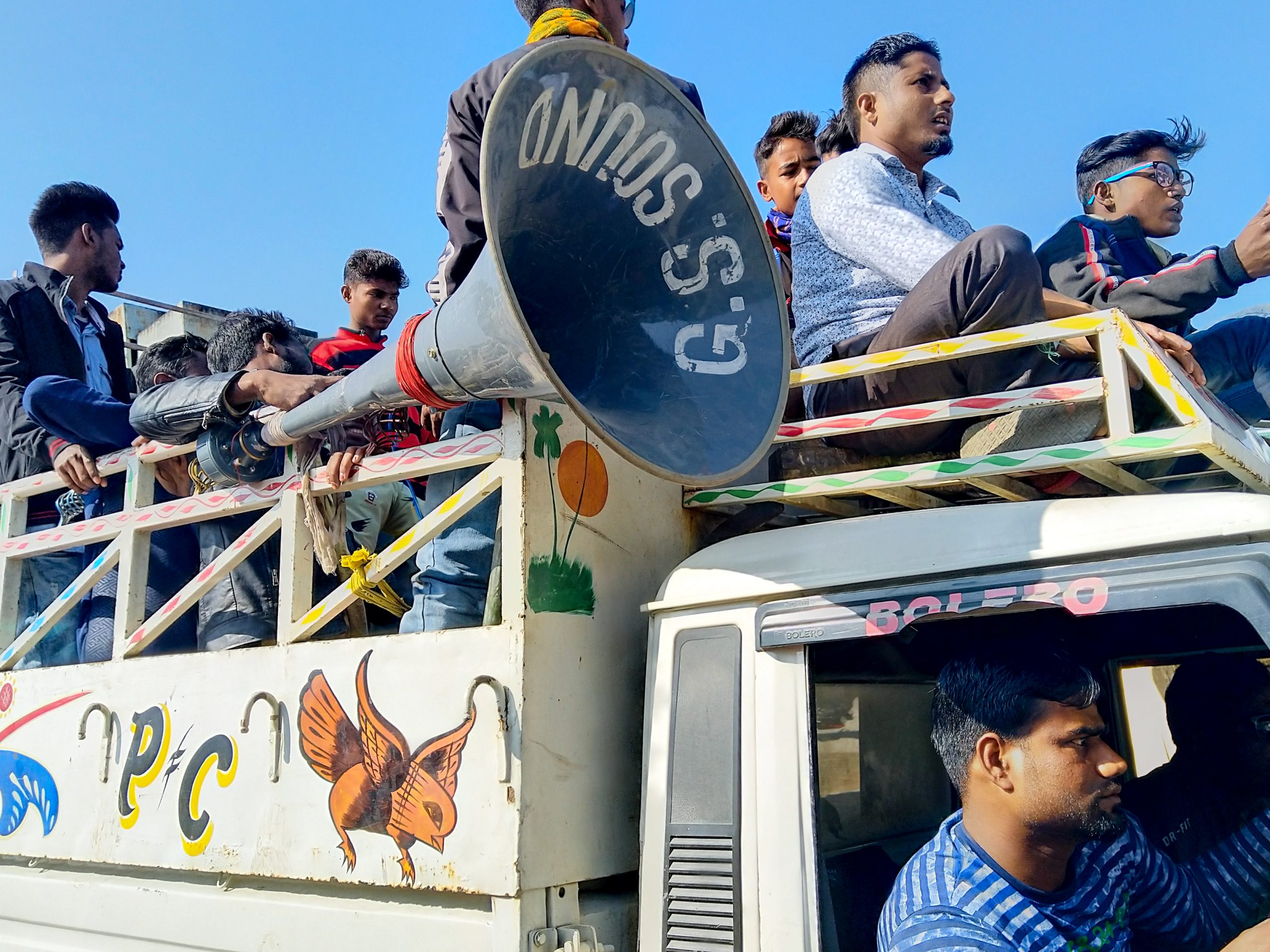 The Sumo dropped me in Paltan Bazaar at 3:00 pm. I checked in at Mayur Hotel situated right opposite to the ASTC bus stand. It was the same hotel that I had stayed in 2002 with my father during my IIT-JEE entrance examinations and then with my family when I had come for admissions' counselling at IIT-Guwahati later that year.
I also paid a visit to Sagar Ratna Restaurant. This was one of those places that I remembered for its dosa and chutneys from my first backpacking trip with Nandy in 2014. I was too hungry to objectively evaluate if the dosa was better than the one I had in 2014. (As if I remembered how it tasted six years ago!)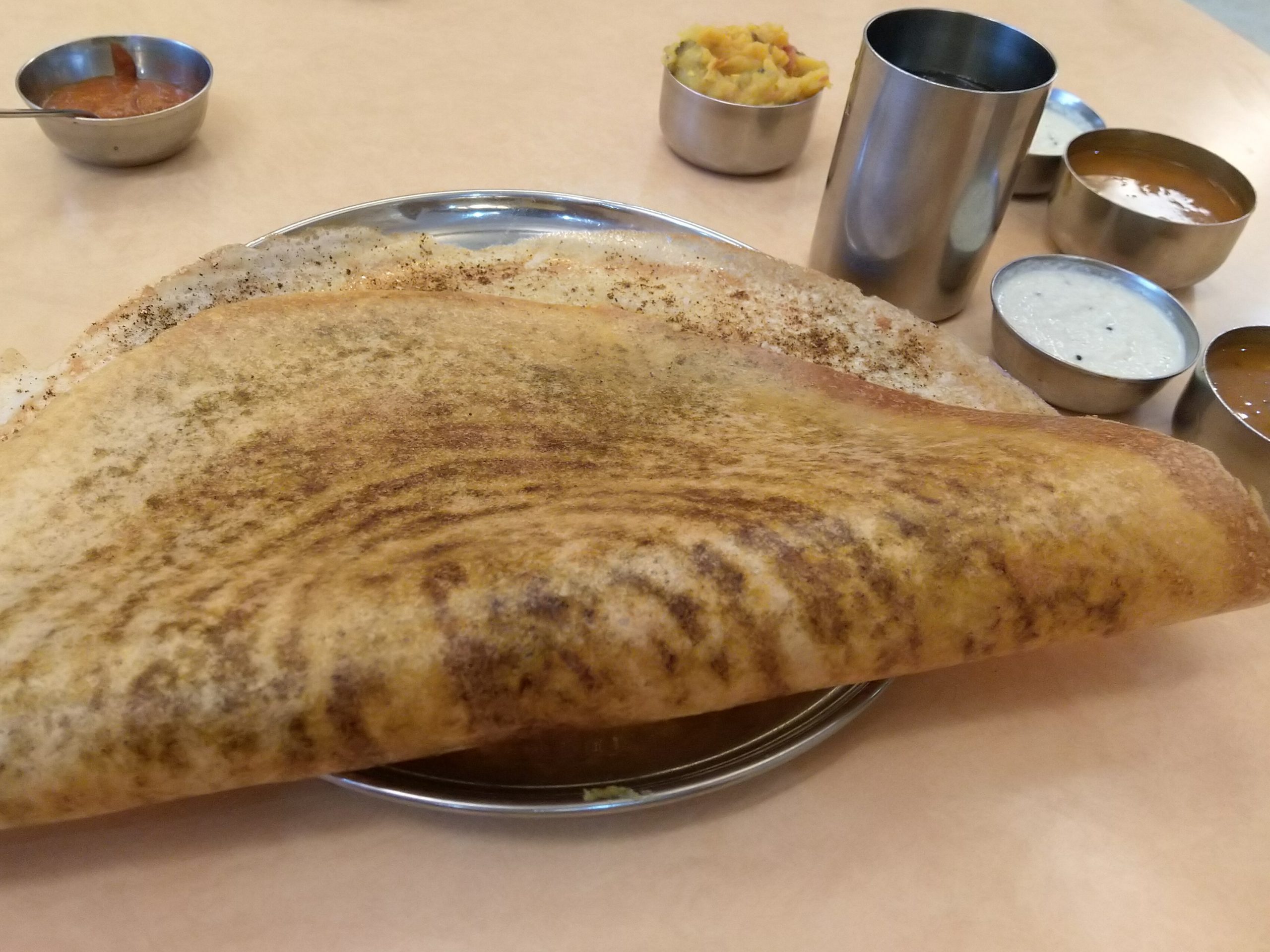 Subhajit was also in Guwahati. He had decided to temporarily move away from Bangalore and had flown in while I was in Tawang. He had his paternal house there and his company had extended their work from home policy well into 2021. That night I ended up accepting an invitation from him and had dinner with him and his sister's family. They had prepared Boroli Fish. This particular fish is found in the freshwater streams near the foothills of North Bengal and Assam. I don't remember much about this fish but when I told my mother, she recounted that she had cooked it many times for us back when we were in Cooch Behar.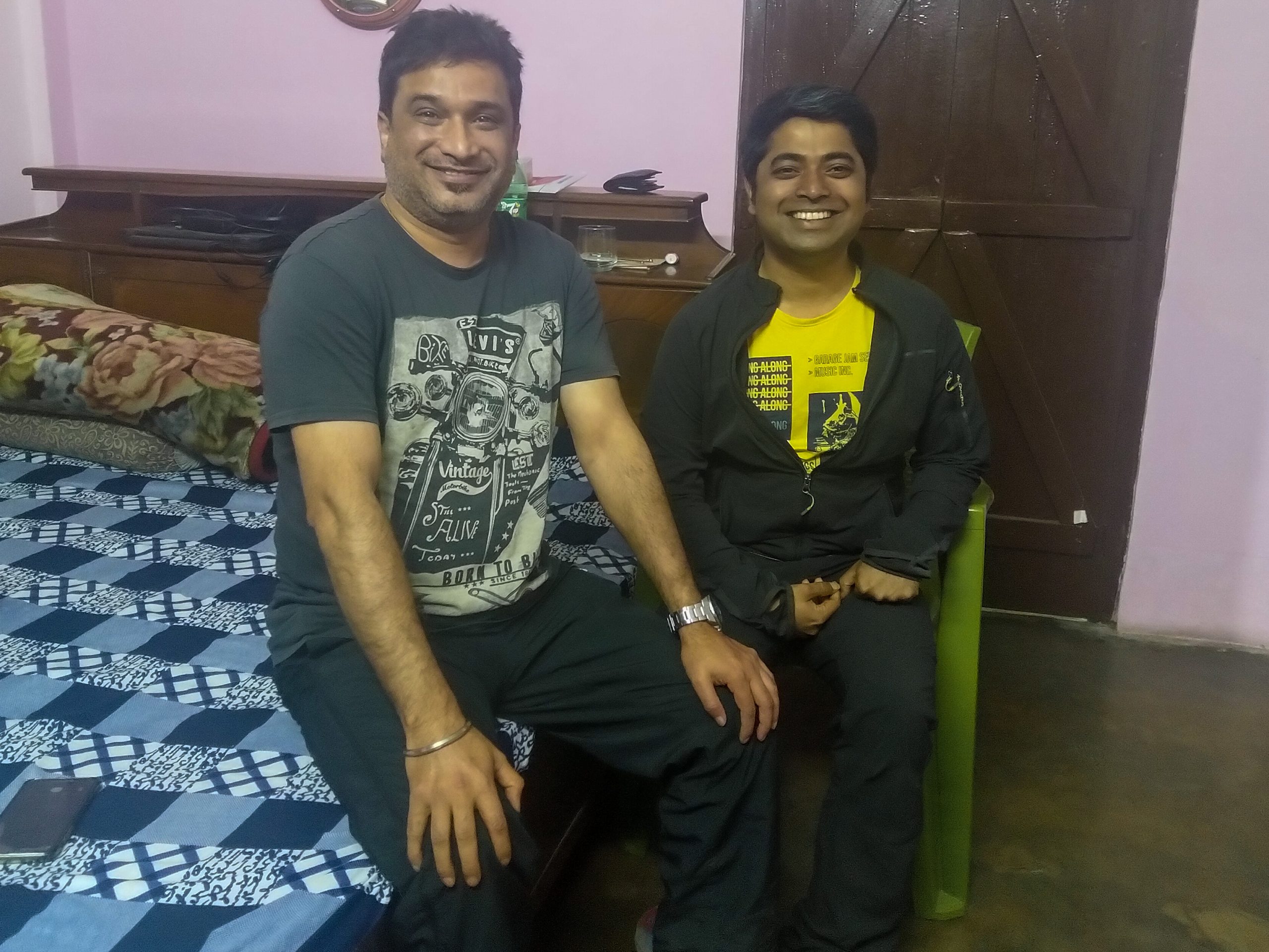 And that marked the end of my trip. I had my flight back to Kolkata the next day.