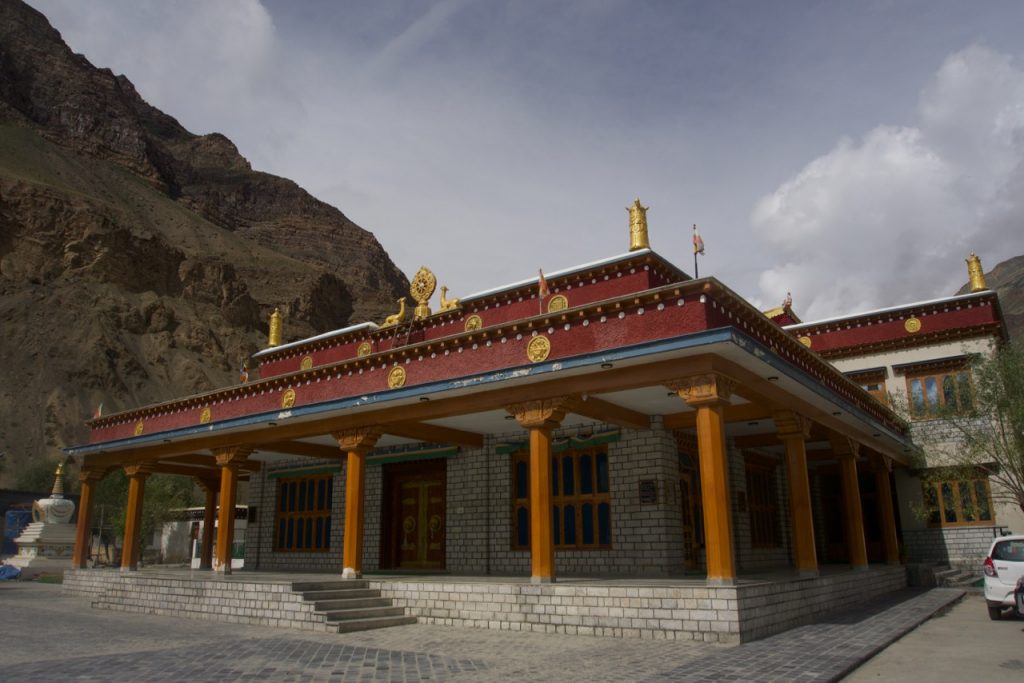 Yesterday I slept with a massive headache. It was due to exhaustion and the relentless journey. Barring one of the days where I had explored Kalpa and Rohgi on foot, I have travelled long distances on the bus. I slept for over ten hours. Only a cup of tea from the monastery's restaurant was able to relive me of that.
Over there Sai had struck a conversation with a man named Akshat Madan. He explained few bits and pieces of the belief systems prevalent in Tibetan Buddhism. He was here—along with a lot of other people, most of whom were foreigners—to attend an eight-week course on Tibetan meditation and yoga. (Not the yoga with postures as you might think, although they start their day with various stretching exercises.) He had retired from his nine-to-five job as an financial advisor after twelve years of being in the industry. Nowadays, he resides in Bir and has a small pool of capital that he uses to trade in stocks and pay for his living expenses. Most of his time is spend on reading and meditating.
Akshat told us about a monastery nearby, in Lari village. We had a hearty breakfast at Norbu cafe and made our way towards Lari village on foot. It was situated about four kilometres east of Tabo on the National Highway.
A large statue of Guru Padmasambhava was being constructed on a hill right opposite to Jawahar Navodaya Vidyalaya at Lari. I assumed that the monastery wouldn't be far from that place. We hiked all the way up only to be told by Tashi—a local villager who runs a homestay in Lari—that the way is via a path on the adjacent hill. We had to get down, cross and bridge and take the trail.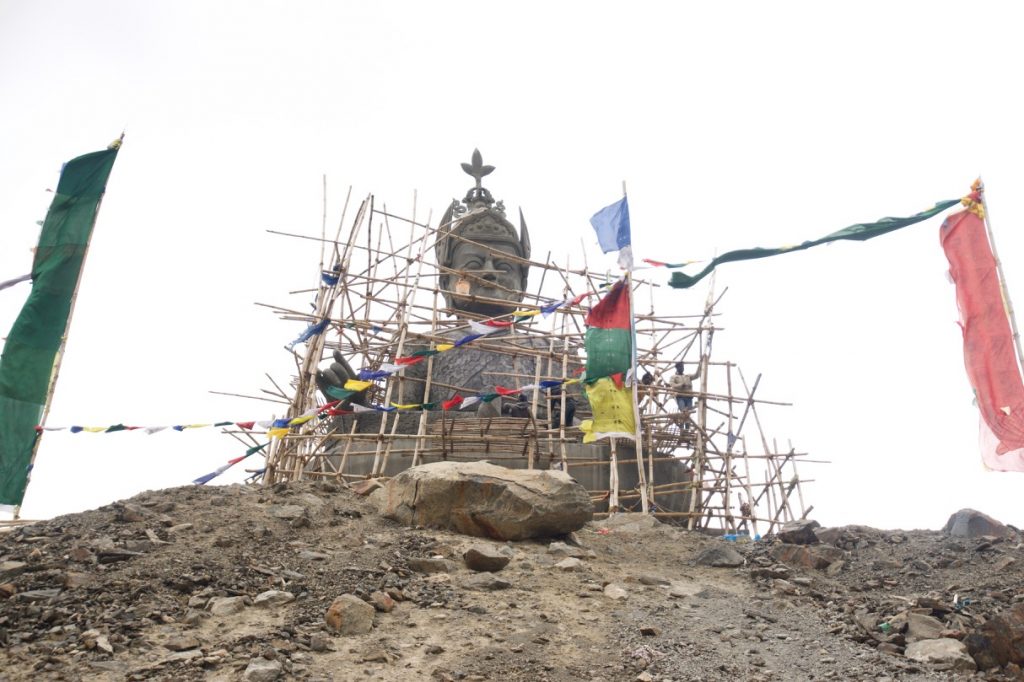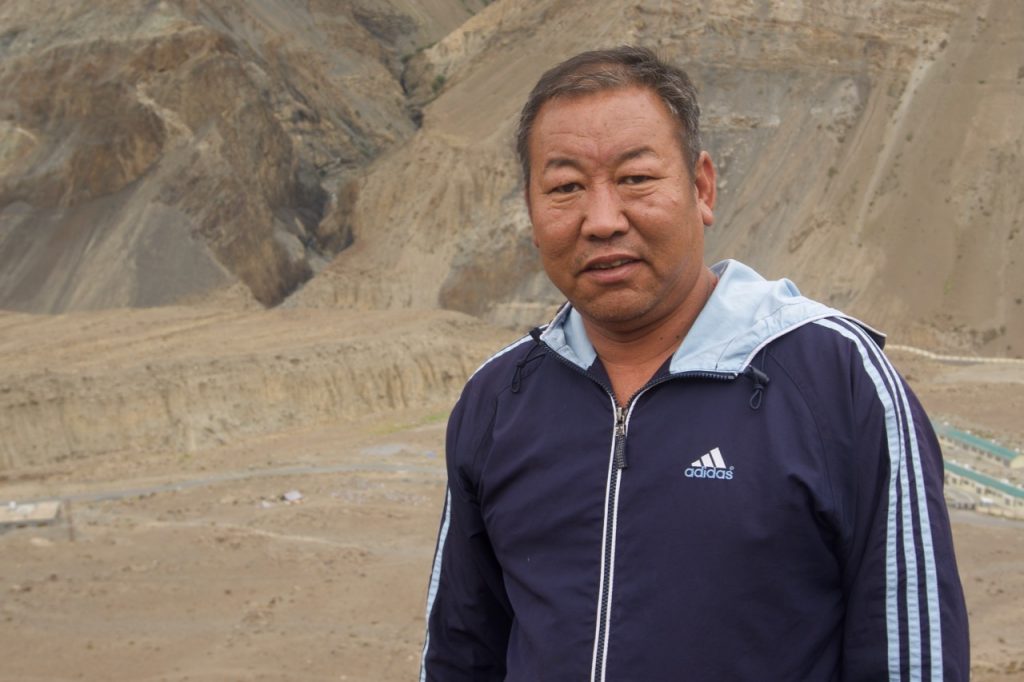 Lari monastery is about three-or-four kilometres of uphill hike along a tributary of Spiti river. The Sun was harsh. I was sweating profusely. There wasn't any cover—just open valley. We met a lady along the way. She was a nun—Chhawang Dolma. She had come all the way from Kungri in Pin Valley to replace one of the nuns for two months. Nuns take care of an old lama in his nineties—Konchho Auzer from Chhurup. Lama Konchho has been residing there for the past thirty years. One of the nuns (known as chhammo in Spitian and anne in Tibetan) would go back to Kungri in a few days.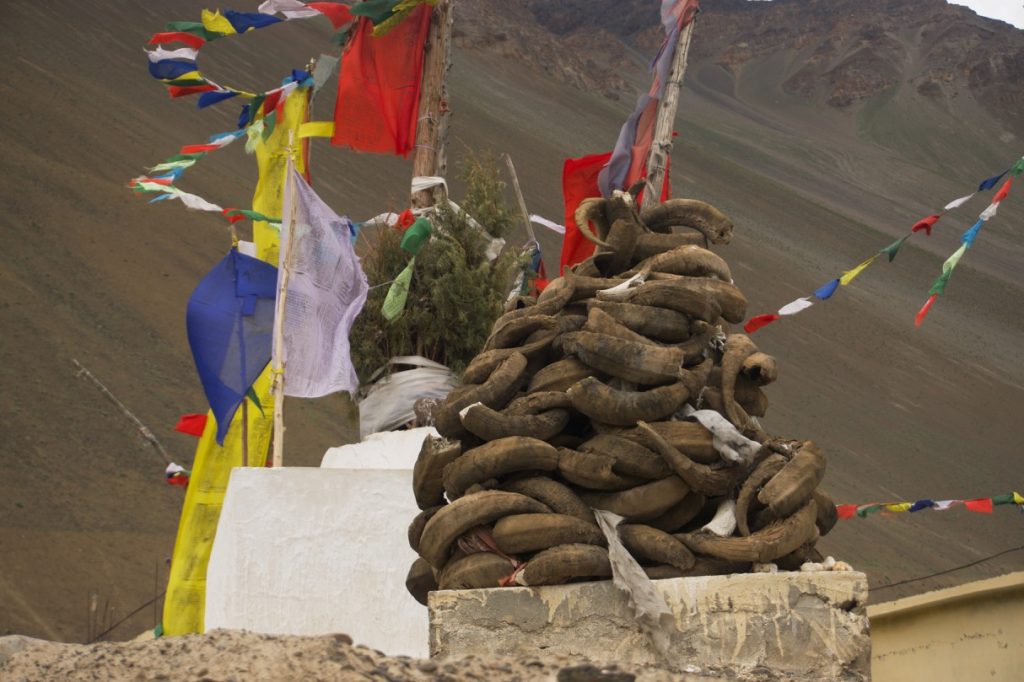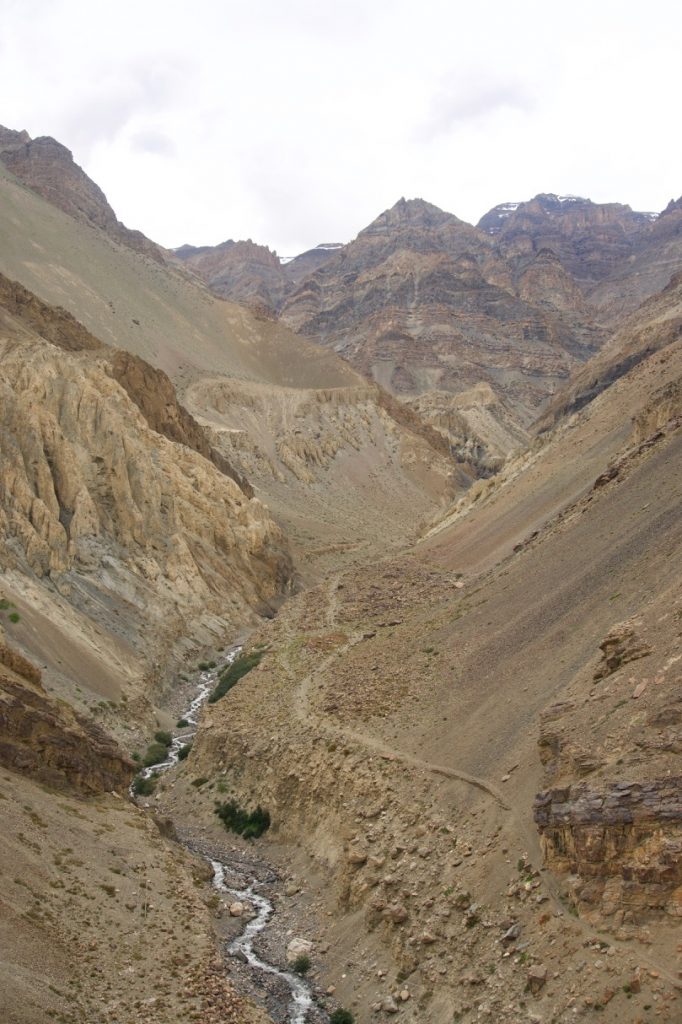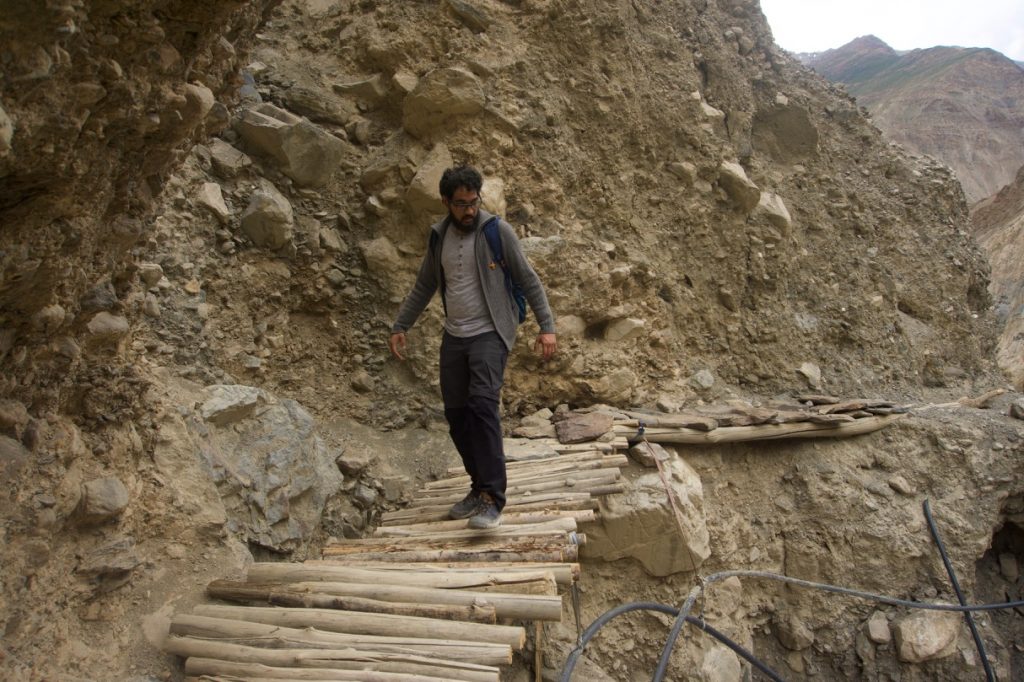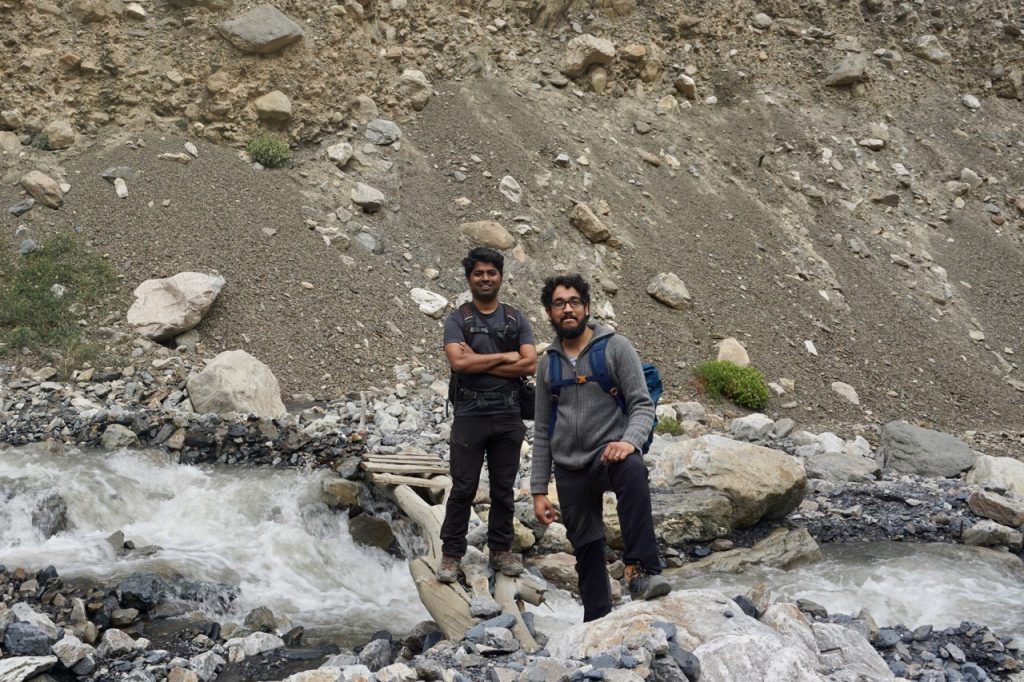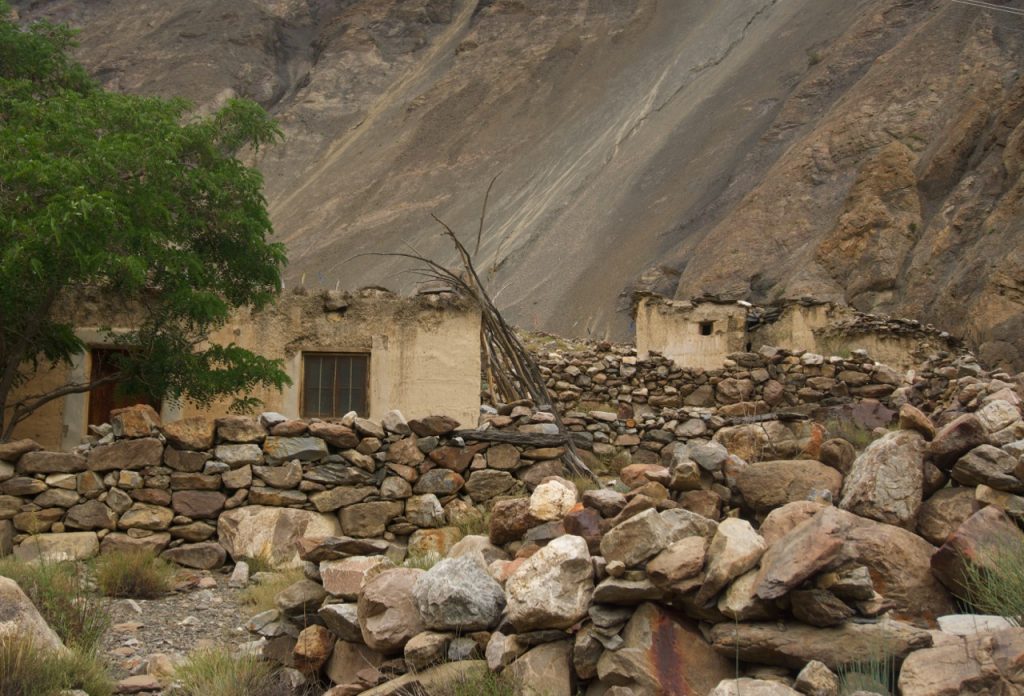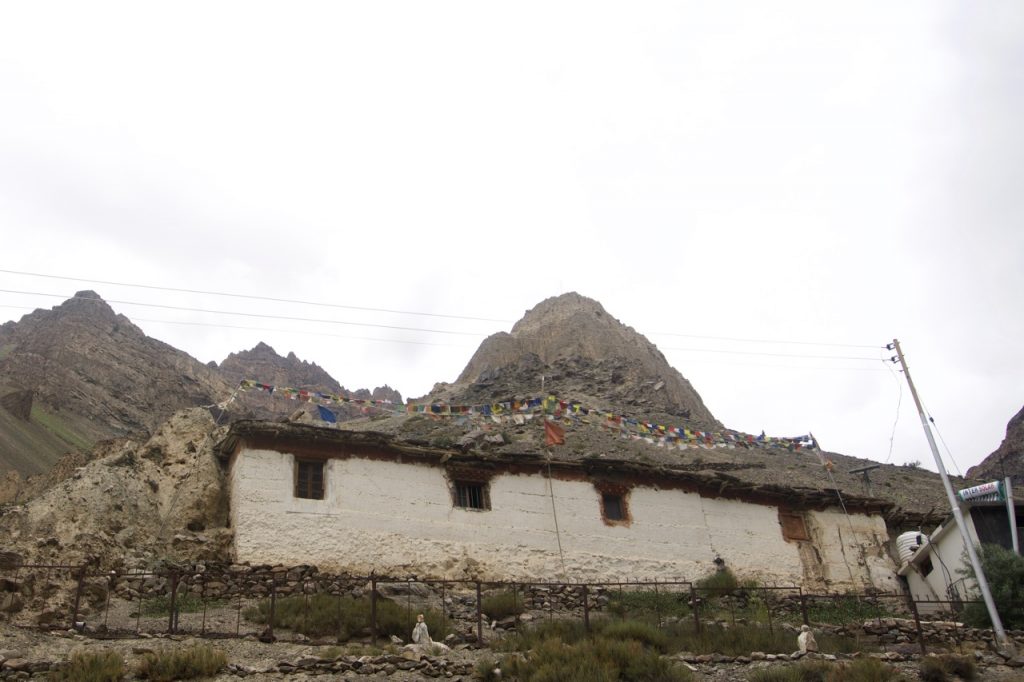 We had carried some pears and tomatoes for them. The chammos made tea for us as we inquired about their lives in those remote harsh mountains, especially the winters. The villagers of Lari help them out with portage and supply of essentials like cooking gas. Before leaving, we gave them some donations for the monastery's repair.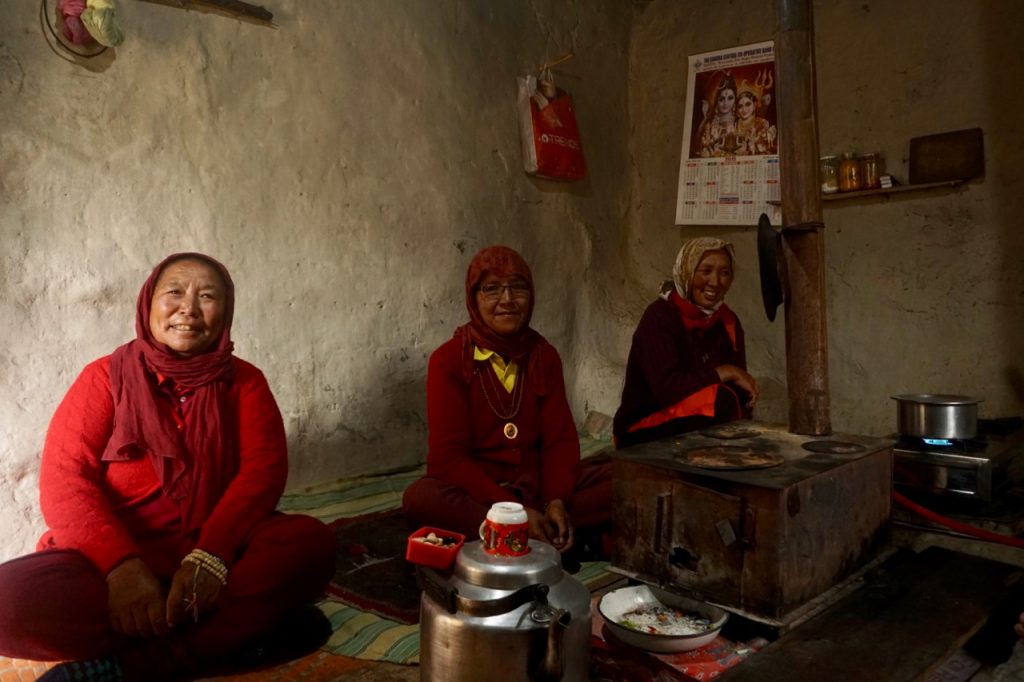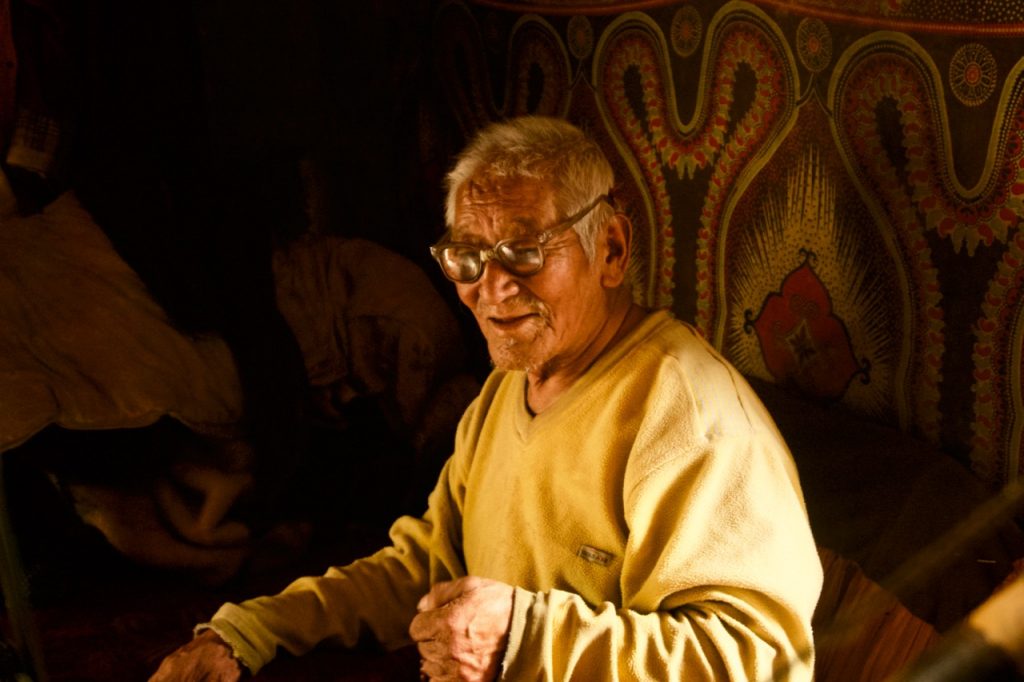 On our way back, the southern hills of Spiti valley were all covered with dark rainclouds. In no time, the cloud shifted northwards and drenched us. Sai had a raincoat but I had left mine in Tabo. I was reminded how unpredictable the weather in the hills can be. I used my soft-shell jacket and tried my level best to rush towards a decently large rock that could shelter us. Once the rain stopped, I hung my jacket over my bag. It was sunny again! The sky looked as if there wasn't any rain at all. Once we were back in Tabo, me and my jacket, both had dried up.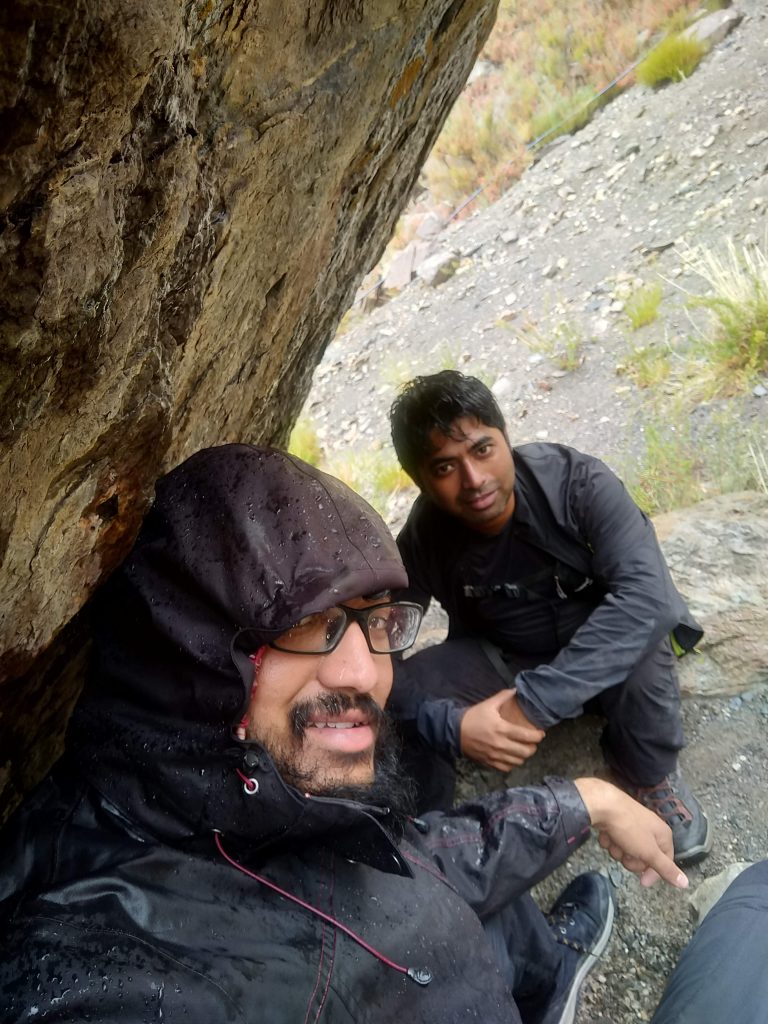 In Tabo, we visited Norbu Cafe once more. All the walk (about sixteen kilometres or so) made me very hungry. I finished a large plate of noodles and half a plate of momos. Lobsang Norbu—the proprietor of the cafe—gave us some pointers regarding what we could do in the coming days. Sai decided to head towards Dhankar while I decided to track back to Giu monastery for a day trip.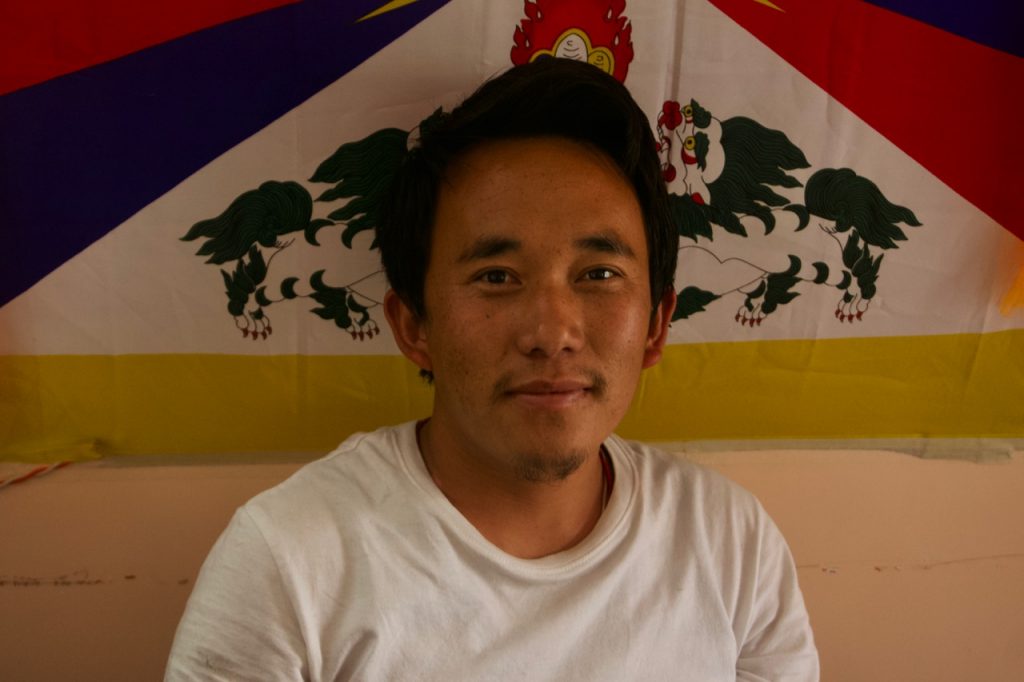 Later that night, we chatted up with the principal abbot of Tabo monastery. He has been deputed to Tabo from Hubli for an year. After speaking to him I got to know that Siddhartha was the fourth Buddha of this aeon. (It is confusing with multiple sects having different lists. This page might help.) The next one would be Maitreya. Each aeon sees the birth of a thousand Buddhas. The whole area of Spiti was once part of Tibet. Buddhism arrived in Tibet in the seventh century and spread in Spiti valley as well. I do not know much about the history of Buddhism in Tibet. This is something I should read about. The principal abbot also mentioned about the five subjects from Nalanda University that are still taught in Buddhist schools. I will have to read up on them, too.
After he was gone, I had a short conversation with one of the cooks—Ashok Kumar. He and other kitchen staffs were from Gaya. In fact most of the migrant workers who take care of kitchens and maintenance of guest houses in this area during the tourist season are from Gaya. At present they outnumbered local people. They all worked here in summers and sold winter clothing and other hawker-friendly items in states like Rajasthan once the area closed during the winters.
Later that night, along with a few more guests of the monastery guest house, I went to the Helipad adjacent to the monastery. I saw the most brilliant sky in my life. It was a no moon and the sky was devoid of any clouds. There were more stars in the sky than I had ever seen—the milky way looked like a dense white band. Every few minutes I could spot a shooting star. I tried taking a photograph but after realising that I did not have proper equipment, I gave up and used my eyes and brain to record the scene instead.