The bus to Chitkul departs from Peo at 9:30 am. I was at the bus stand chatting up with Shravan when I met a fellow backpacker—Kunal Bindra. He was headed towards Chitkul. Unlike me, he was travelling through the Spiti–Kinnaur circuit in the other direction and was nearing the end of the trip. Kunal works in Singapore as a consultant and is in India for his vacations. He has hiked and backpacked through quite a few places in India (as well as through South-East Asia owing to his work). He carried a hardshell trolley, which in itself was a strange choice for a backpacker. He knew that well and had a justification. He had a wedding to attend prior to the trip and had to carry some "proper" clothes. That had influenced his choice of the trolley.
The entire route from Peo to Chitkul was dusty owing to construction projects. The bus also carried post between villages. I observed that the bus exchanged sacks containing postal items at Sangla, Bataseri (It took a detour to go there!), Rackchham and finally at Chitkul. I also chatted up an old lady who was speaking in a language that had no resemblance to Hindi of any of its sister languages. She was speaking one of the Kinnauri languages and knew another one spoken in higher areas of Kinnaur. (A later search yielded that she was speaking Chitkuli Kinnauri and was referring to one of the other three dialects spoken in the Northern areas. More info here.)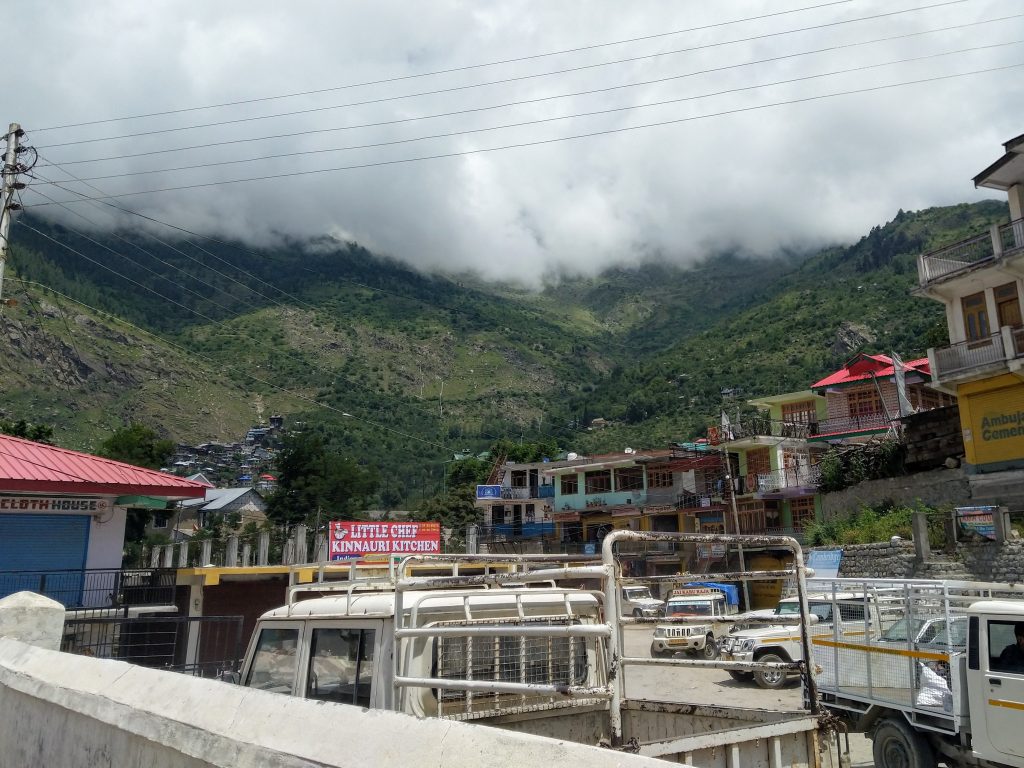 Kunal had a Zostel booking at Chitkul. I tagged along with him and got a bunk. I wasn't aware of Zostel. Kunal educated me regarding their business model. They are catering to the emerging backpacker market of India. They aren't the only one in this space but they are the ones with the widest reach as of today. For six hundred rupees, they promise a bed, a clean bathroom, and two activity spaces—one indoor and one outdoor. Property owners can apply for a franchise and they are then trained to adhere to certain standards.
Chitkul bus stop—or the wide open area where three buses make stops for a few minutes everyday—has a prominent sign—"Hindustan ka aakhri dhaba" which translates to "The last eatery of India". I had seen quite a few photographs of people in front of the board. Mr. O.P. Negi—the proprietor—had found one of the most stunning places and one of the most unforgettable names for his humble eatery. He was persuasive enough to get me to eating his Rajma-Chawal even though I was in a no mood to eat Rajma-Chawal for the fourth consecutive day. Dare I say that his Rajma-Chawal was really good and was the best Rajma-Chawals I had in my entire trip.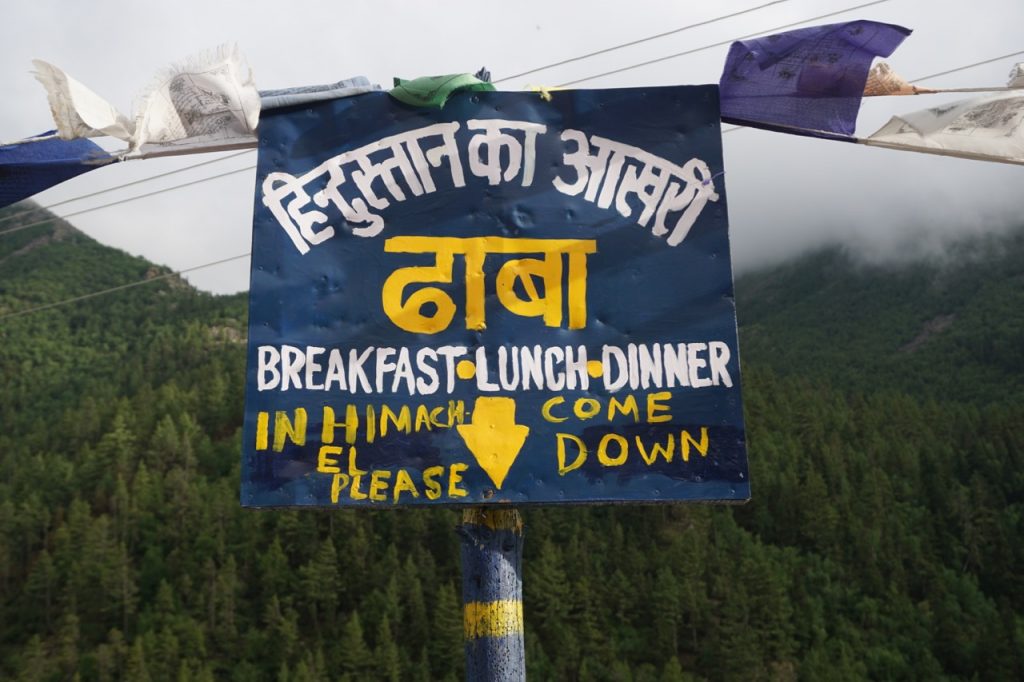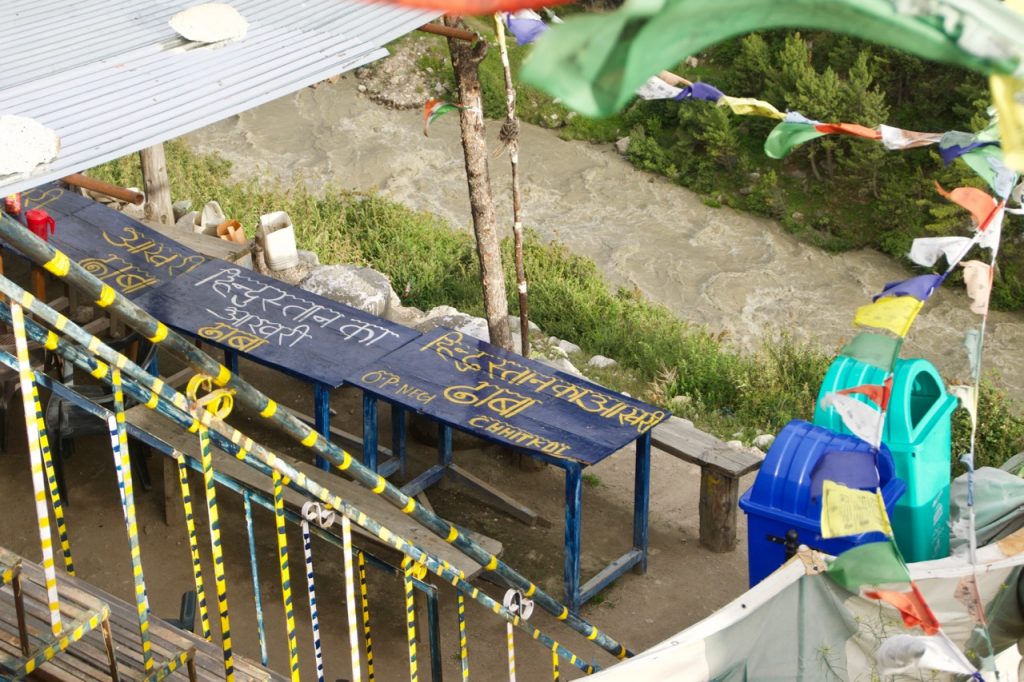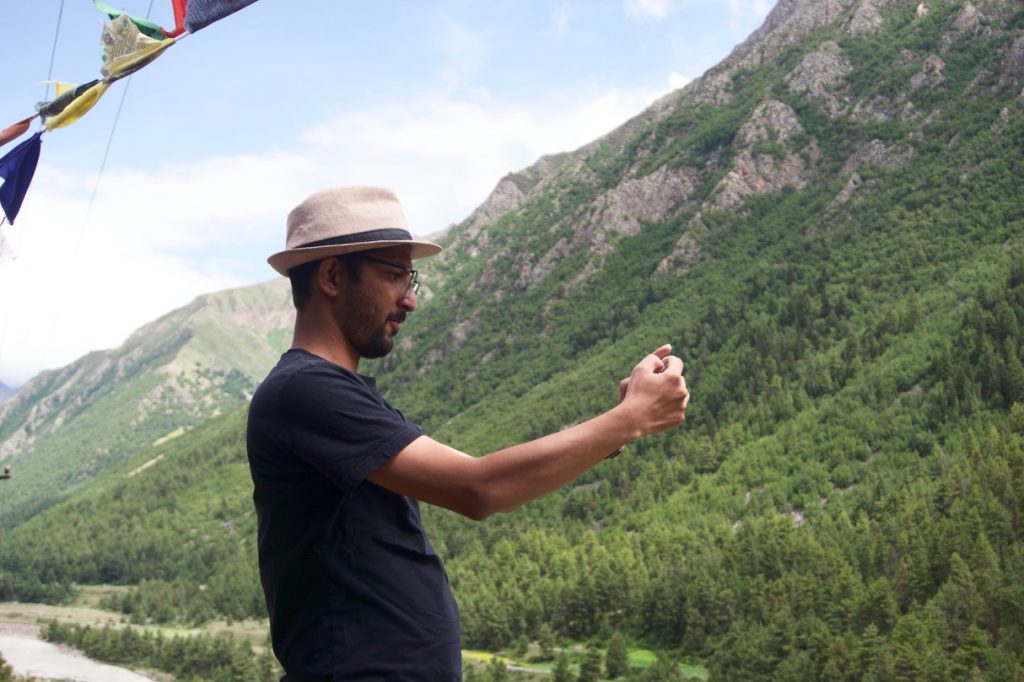 Kunal and I explored the valley a bit, walking along the Baspa river. Later I ventured out into the village while Kunal headed towards the ITBP checkpost. I got to know from a few locals that the monsoons in the lower regions have choked the inflow of tourists in this region. The tourist season would pick up again once the monsoons were over. Chitkul is slowly getting commercialised. There are quite a few guest houses and homestays. In the past couple of years, a few movie scenes have also been shot there. There were rumours about Amir Khan coming there in September for a movie shoot.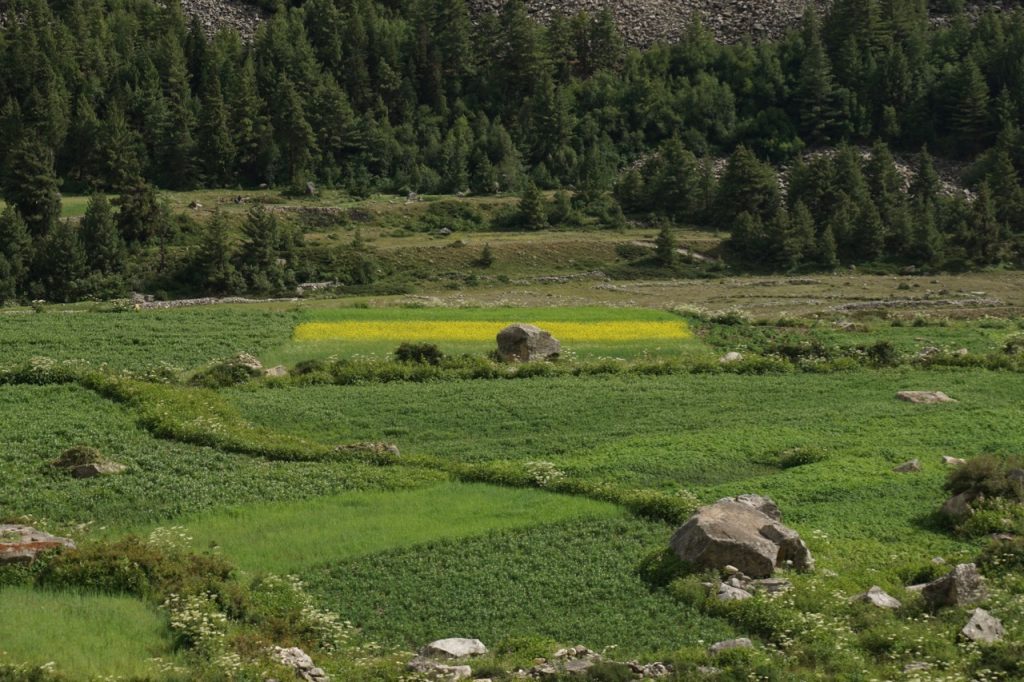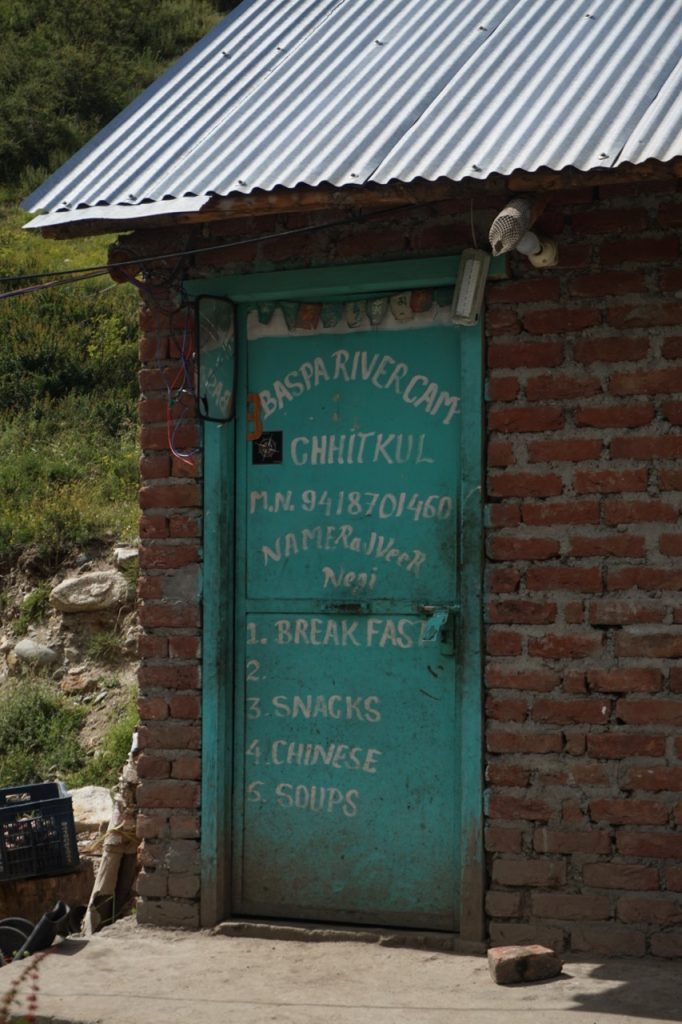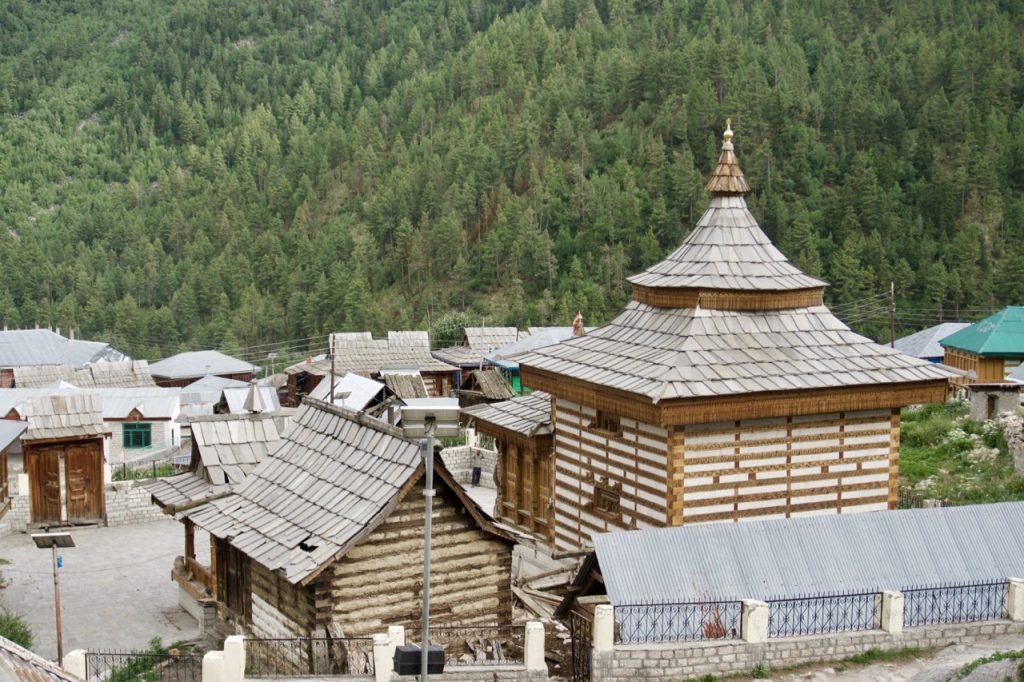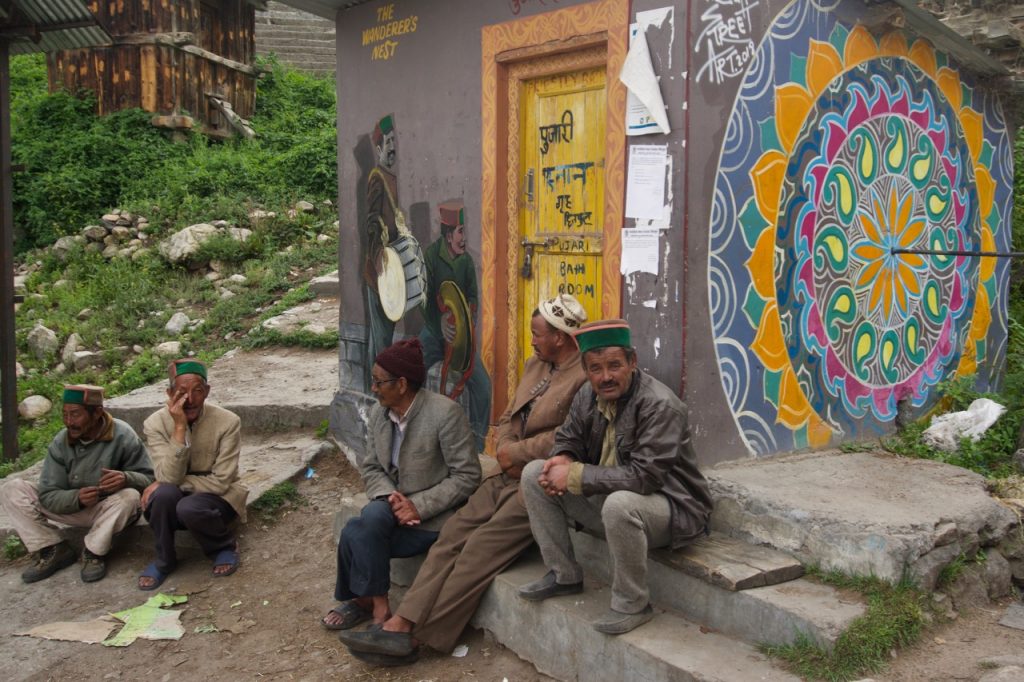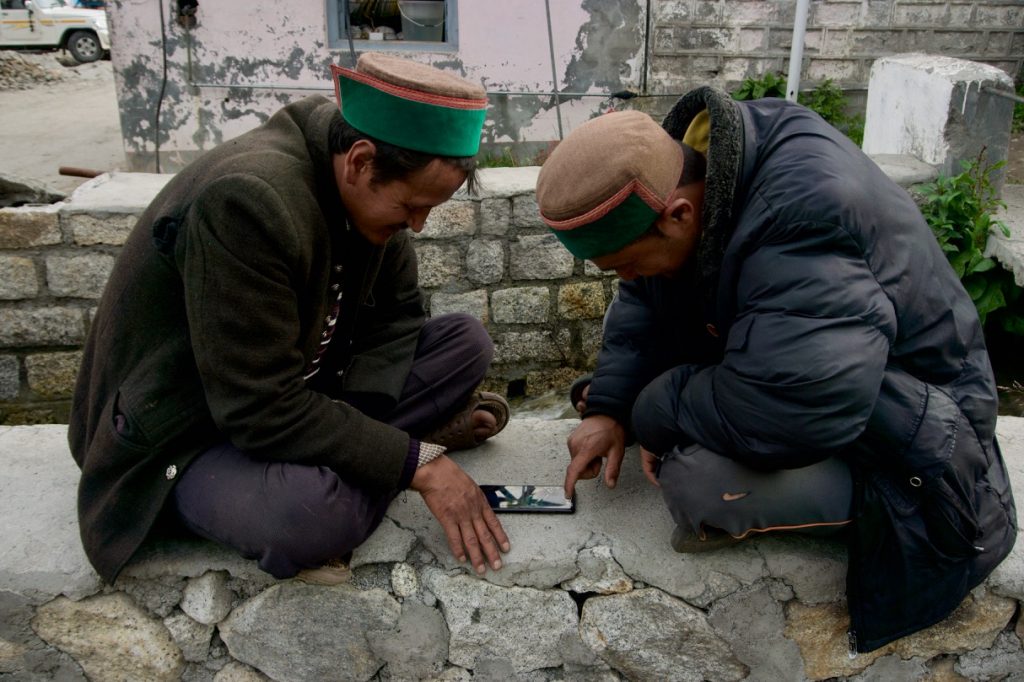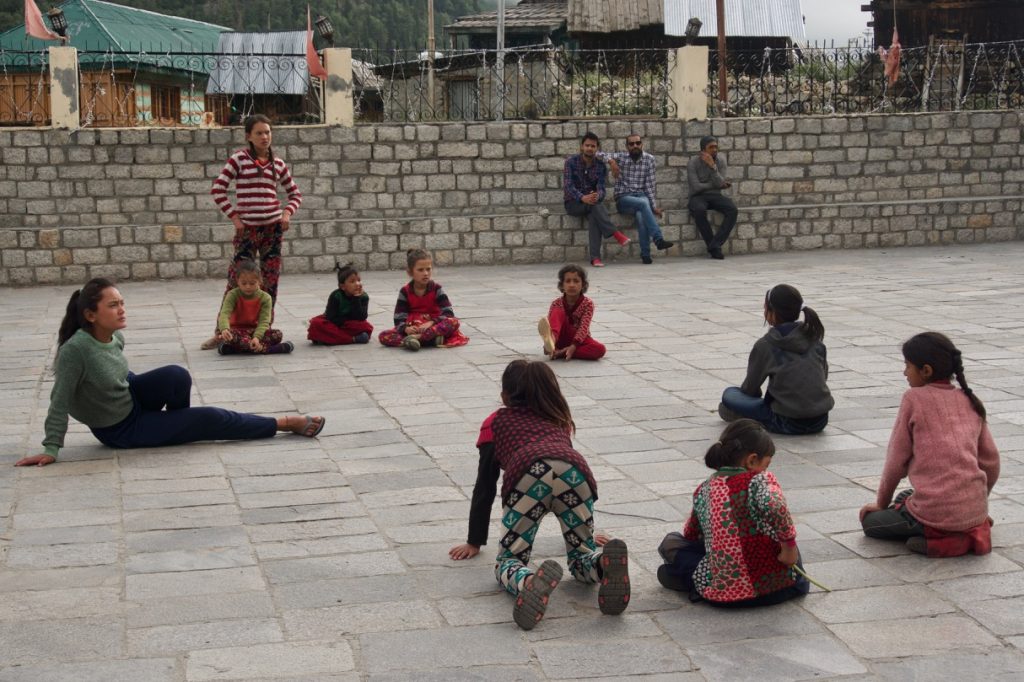 That night we asked a local to arrange for some apple cider liqueur. It was something suggested by Shravan, too. While we asked for a small amount, an Israeli guy asked for an entire bottle. It was unpalatable. We ended up throwing most of it away. The two chicken dishes prepared by the Zostel cook—Adi—was pretty good.
There was the option of hiking the forest on the other side of the river but in the absence of a local to guide us through the dense paths, we headed towards a neighbouring hill top known as Flag Hill. Someone had placed the Indian flag there as a marker. We started from the village and began our ascent from the base of a neighbouring hill. Once we hit the midway mark, I realised that the only way to climb was to scrape over the steep hard rock and foliage surface. As with most mountains (and I had forgotten about it), the view of the top is very deceptive when it comes to gauging the distance. Kunal really enjoyed the ascent. After a customary photo session, we descended via another grassy face.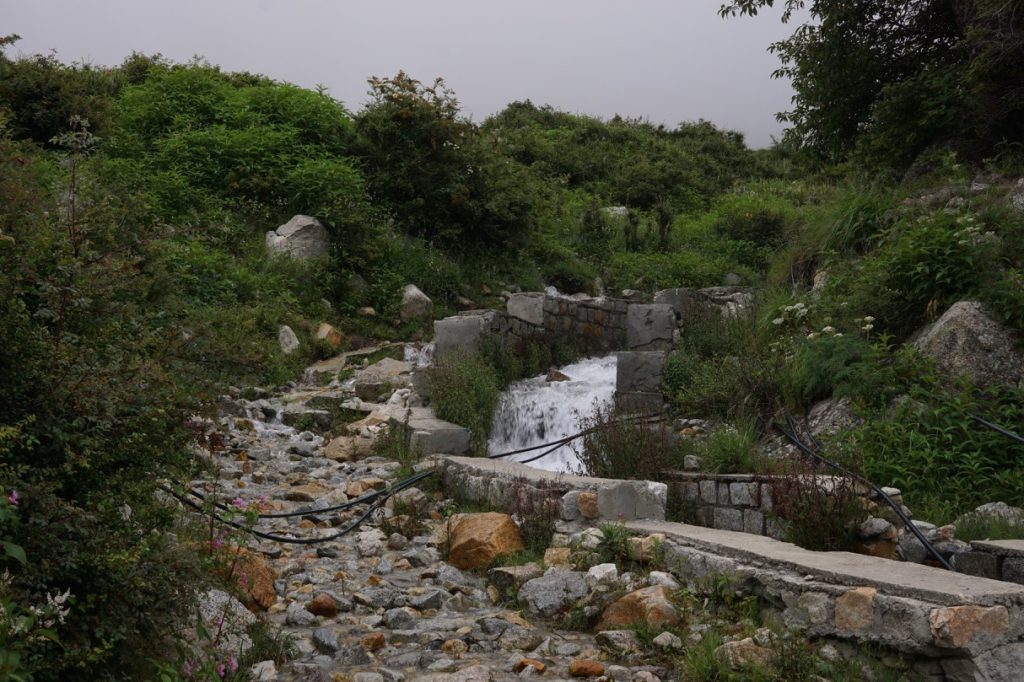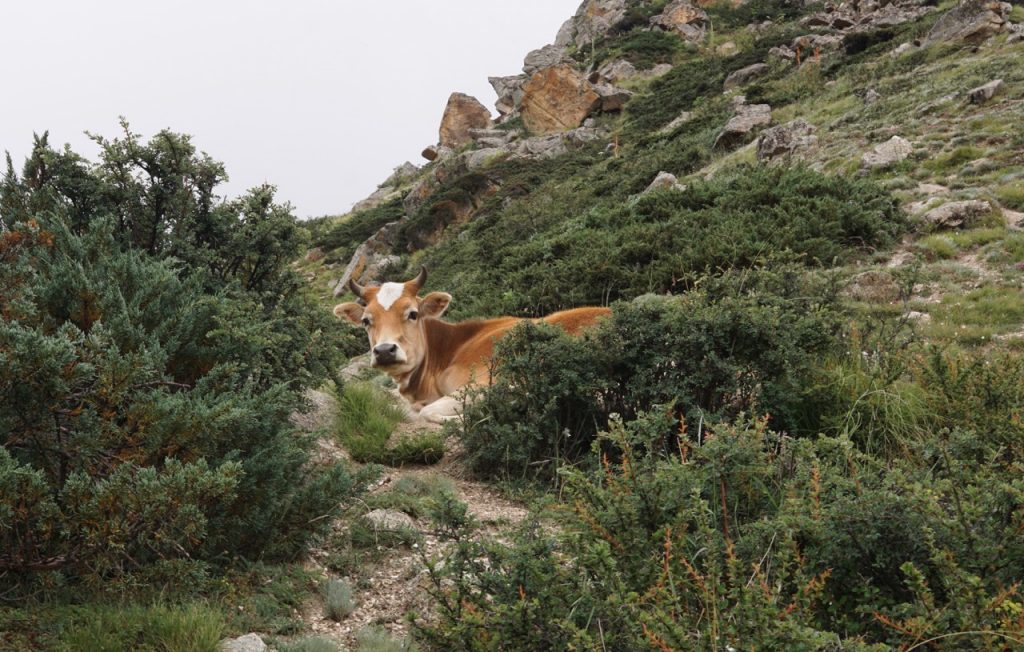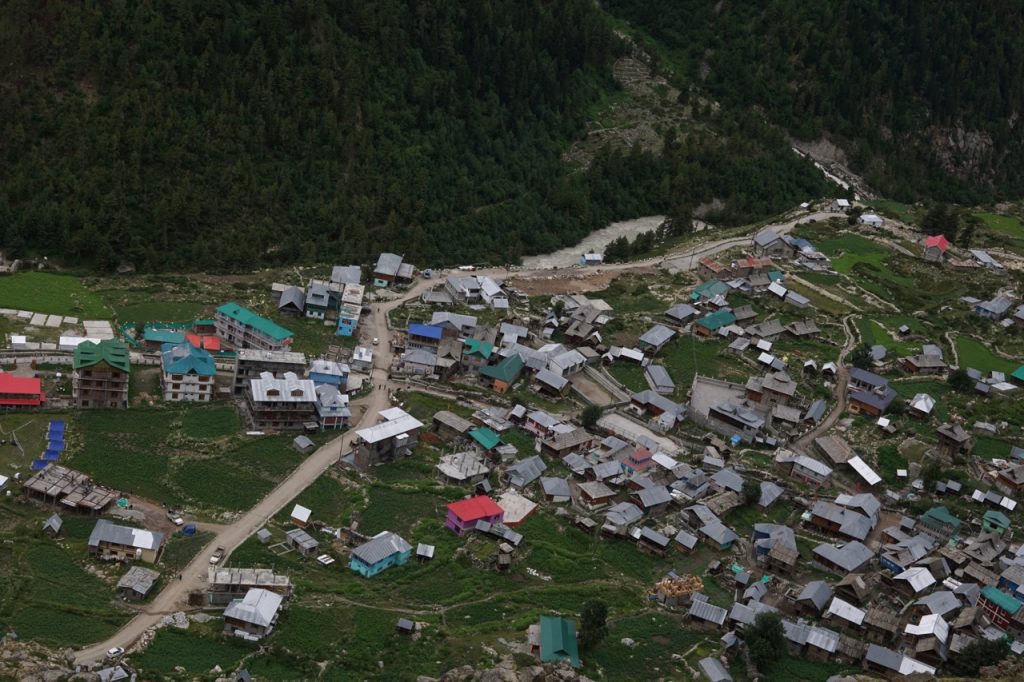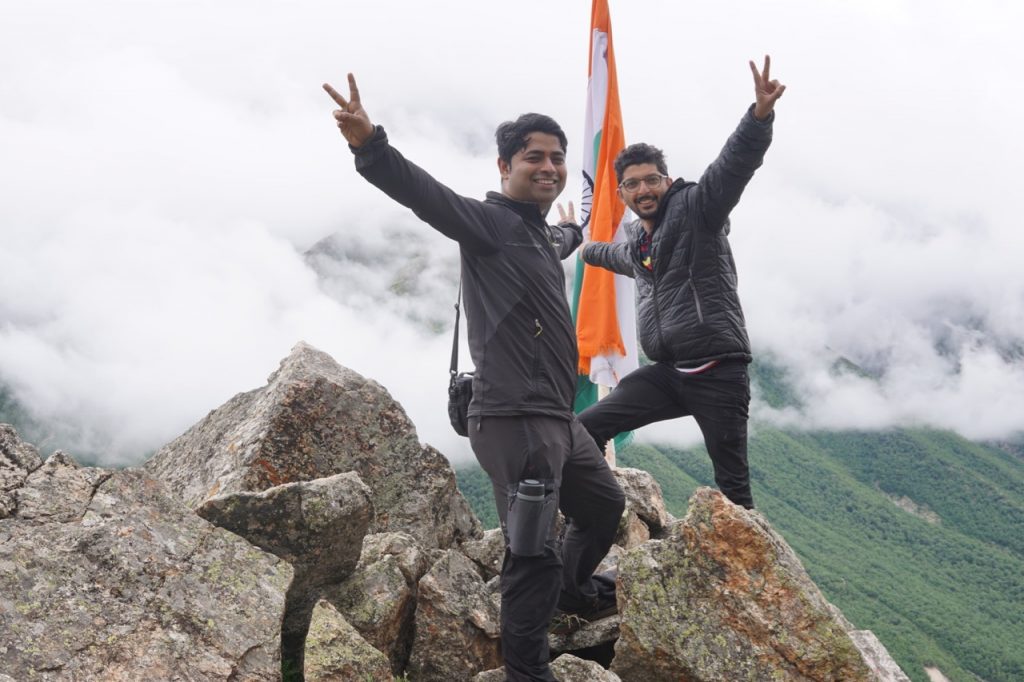 Most Chitkul eateries near the bus stand serve Tibetan food. However, the quality is not that good. Primarily, they are wannabe Tibetan restaurants. It is far better to stick to Rajma-Chawal, Chicken curries or Paratha. It was one of those rarest times where I had ordered a plate of momo for brunch and left more than half of it.
We took the 2:00 pm bus to Peo. I wanted to head towards Nako while Kunal had plans in Shimla. Both the buses left at 5:30 am in the morning from Peo. This time I stayed at different place—Hotel Nirvana—as I could share my accommodation. It was definitely better than my room at Hotel Sairag. However, their kitchen was ill equipped and the only thing that they could serve us was dal and roti.