Speedrun from Harsil
I had booked a spot for Har-ki-Doon trek that started on 15th. That would be about four days from today. I wanted to explore Mussoorie and Dehradun before that. Also, I had to be at a specific spot in Dehradun on 15th early morning.
Maninder, the hotel's manager had asked the driver of the earliest cab to come and pick me up. I woke up at 5:30 AM and quickly freshened up. It was so dark outside that it felt more like midnight than early morning. Mohan, the cab driver came at 6:30 AM and loaded up some sacks that were to be transported to Uttarkashi on behalf of one of the shops. Maninder and Mohan gathered some logs and started a bonfire inside a large tin container that might have been used for oil or biscuits but was covered in too much soot to figure out.  Maninder, Mohan and I warmed up our bodies while waiting for three other people to arrive. Meanwhile, Sherpa's shop had also opened its shutters. Sherpa's wife gave Mohan some money to get cigarettes for their shop and served us some hot tea. I can't describe how good it felt sipping some hot tea in front of a bonfire while temperature were just below the freezing point of water.
We did not depart until 7:30 AM. One of the passengers had obtained two puppies and transported them to Uttarkashi in a cardboard box. Unlike the one that travelled from Chamoli to Joshimath, these were quiet and did not mind the jerks and gyration of the locomotion.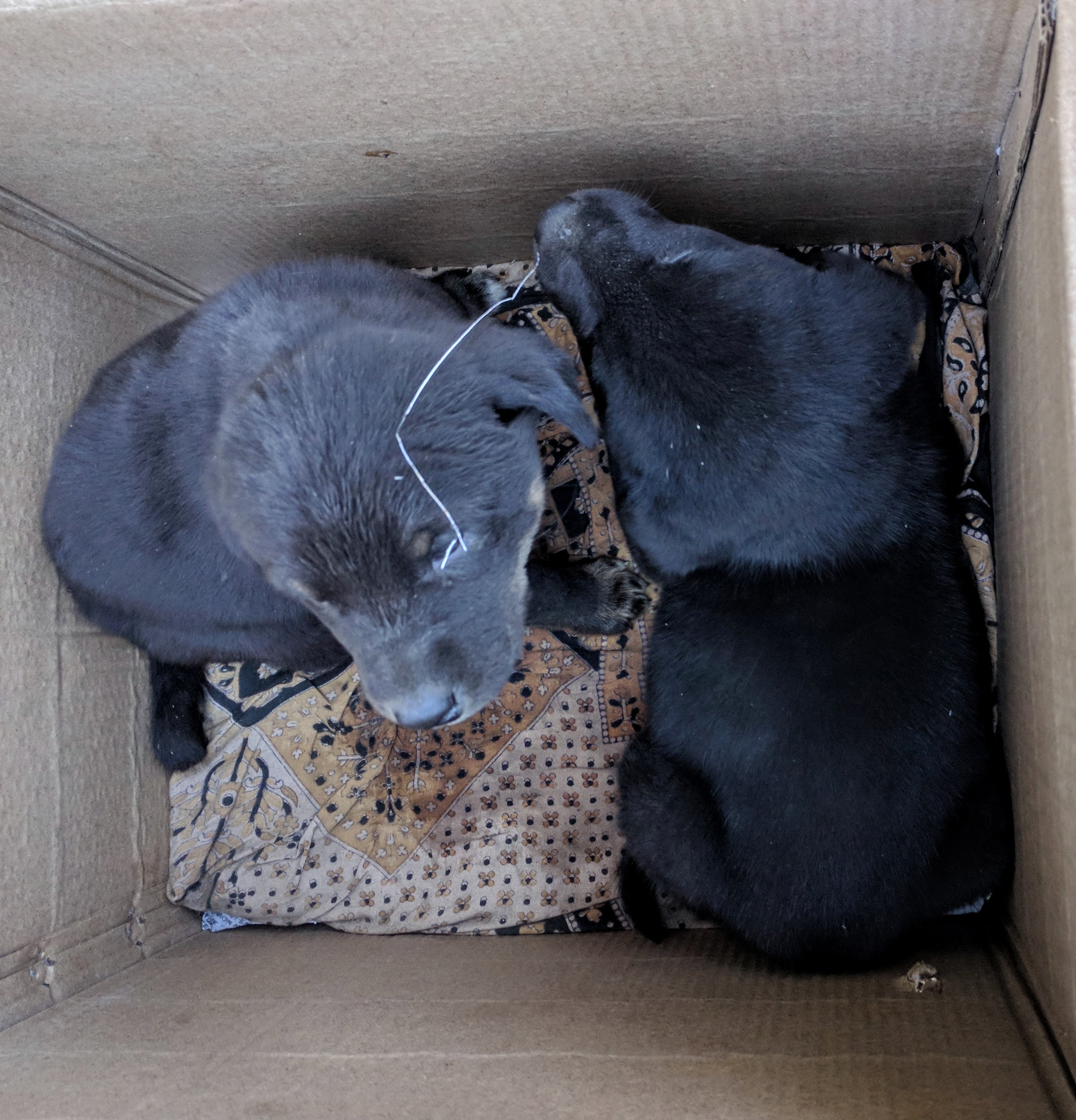 One of the passengers gave Mohan a flash drive with songs. The playlist started out with some traditional Garhwali bhajans but by the time I was in Uttarkashi, the speakers were blasting devotional songs remixed with some kind of trance beats and some DJ repeating his name through an effects-laden signal chain.
I rushed back to Hotel Govind Palace, picked up my rucksack, headed back to the same taxi stand and got on a cab that was headed towards Dehradun. It would pass through Mussoorie, where I intended to get down.
Co-incidentally, Vishwanath Bhandari, an employee of Indiahikes, the organisation with whom I had booked the trek, was also travelling to Dehradun. Mr. Bhandari was with Indiahikes for the last one year. Before that he had been involved in the rescue missions that followed the devastating 2013 floods. While exchanging some documents with Indiahike's truck, he dropped his smaller cellphone. The phone did not have much monetary value but it had a lot of important contacts saved in it. He kept dialling it over and over throughout the duration of the journey.
I did not have the opportunity to have a proper breakfast. I had been munching on some biscuits to keep my hunger at bay. Thankfully, the cab stopped at Rautu-ki-Beli, where I had a proper meal.
Landour on foot
The cab dropped me off near Landour Clock Tower, Mussoorie in the afternoon. I took the nearest available lodge. Landour residency offered me a pretty nice room for five hundred a night.
Later, I ventured out to explore the Landour area on foot.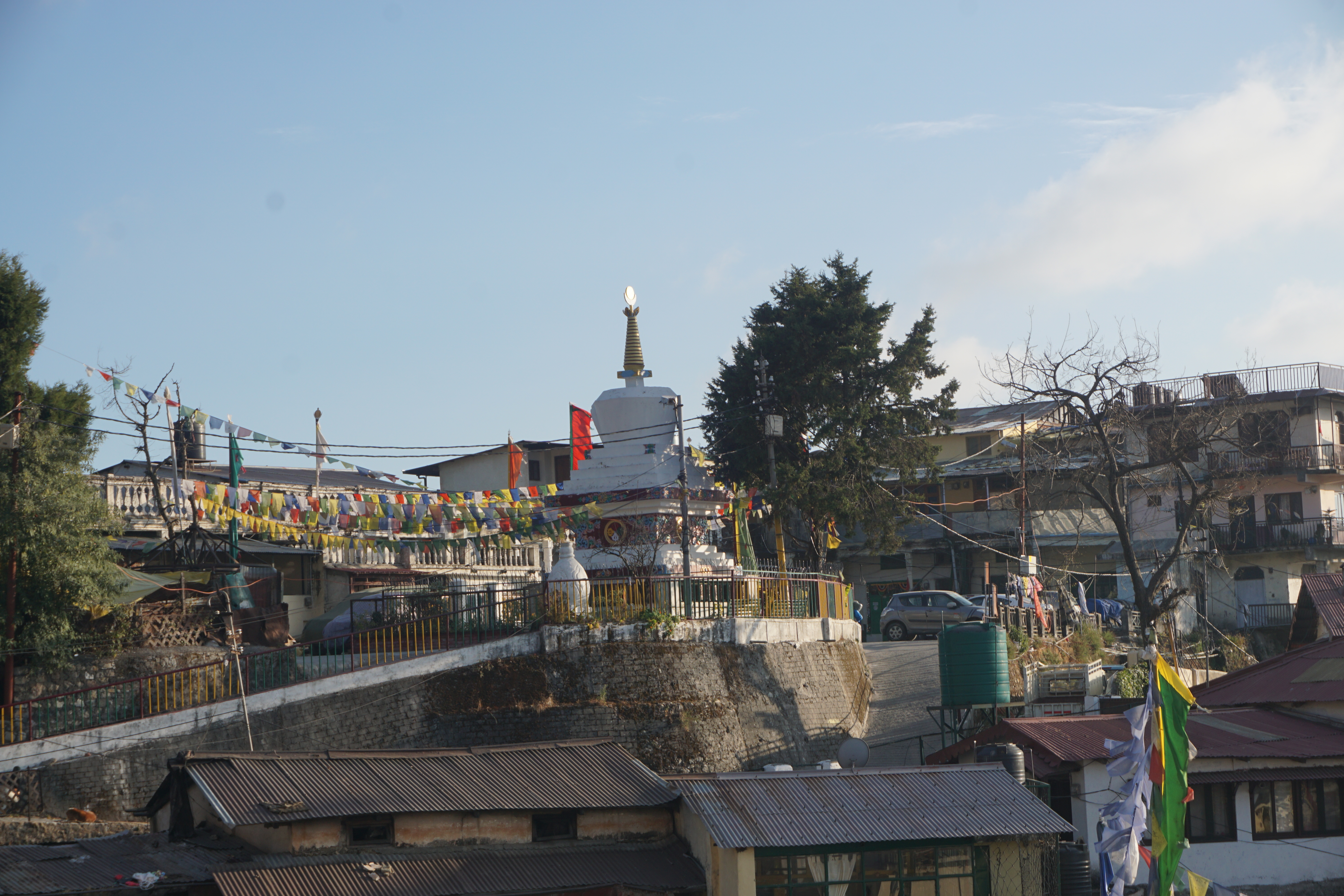 Lal Tibba, a raised hill in Landour, had a binocular that could be used to view the Himalayas in Tibet. The entry price was fifty rupees but was wavered off if an order was placed in the cafe below. I was not sure of the peaks that were visible. No one was able to give any credible answer. The binoculars hadn't been serviced in ages; the view being doubly obscured by clouds and greenish spots on the glass. In spite of that, I enjoyed the ginger-lemon-honey tea in the windy open terrace.
Later that night I walked around the Landour Bazaar area. The section connecting the Mall road looked like a posh, upmarket place.
TripAdvisor app recommended Little Llama Cafe. I was surprised to find that they had Naga style pork with bamboo shoot curry. It was not exactly as spicy as the one I had in Nagaland but was very good.