From New Tehri to Uttarkashi
New Tehri was more or less characterised by offices and a large reservoir—the end of which has the reknowned Tehri dam. It also served as a hub that connected most of the Garhwal region. Mr. Moti Ram had already shown me the dam. The other interesting thing was to go for some paid boating in the reservoir, for which I had to spend about eight hundred rupees for just the transportation alone. I have done a fair share of boating at various places and had no intention to stay at New Tehri for that sole reason. As soon as I woke up, I made up my mind to wing my way towards Uttarkashi.
There was a single direct bus from New Tehri ISBT (Baurari) to Uttarkashi which left at 6:00 AM early morning. Even though I had missed the bus, I did not have any trouble as it was relatively easy to catch a Rishikesh bound bus at 7:00 AM, which dropped me at Chamba. From Chamba there were plenty of buses that were headed towards Uttarkashi.
The vistas of the landscape were breathtaking. In spite of that, nothing beats a good sleep while getting transported, which is exactly what I did for the entire duration of the journey.
Even though the bus did not stop frequently, it took considerable time to reach Uttarkashi. I had been misjudging the transit times based on the distance. The conditions of the road varied from place to place and the bus barely managed to cross thirty kilometres an hour; most of the times the bus moved between fifteen and twenty. I was there at 12:30 PM.
I got a room for five hundred rupees in Hotel Govind Palace. The hotel was decent and was one of the few budget hotels listed in the Lonely Planet: India guide that I had picked up in Rishikesh. It wasn't a place I would recommend a foreigner—the target readers of these guides—but maybe a budget backpacker.
A walk around Uttarkashi
Uttarkashi is situated on the banks of Bhagirathi river. En route to the river, I chanced upon a local cricket match. It was some kind of championship between thirty-two teams from neighbouring areas. The organisers even had a guy, who sat atop a single-storey building and gave a running commentary in Garhwali Hindi. Even though I am not a big fan of cricket, I enjoyed spending an hour basking in the sun while watching the guys move around.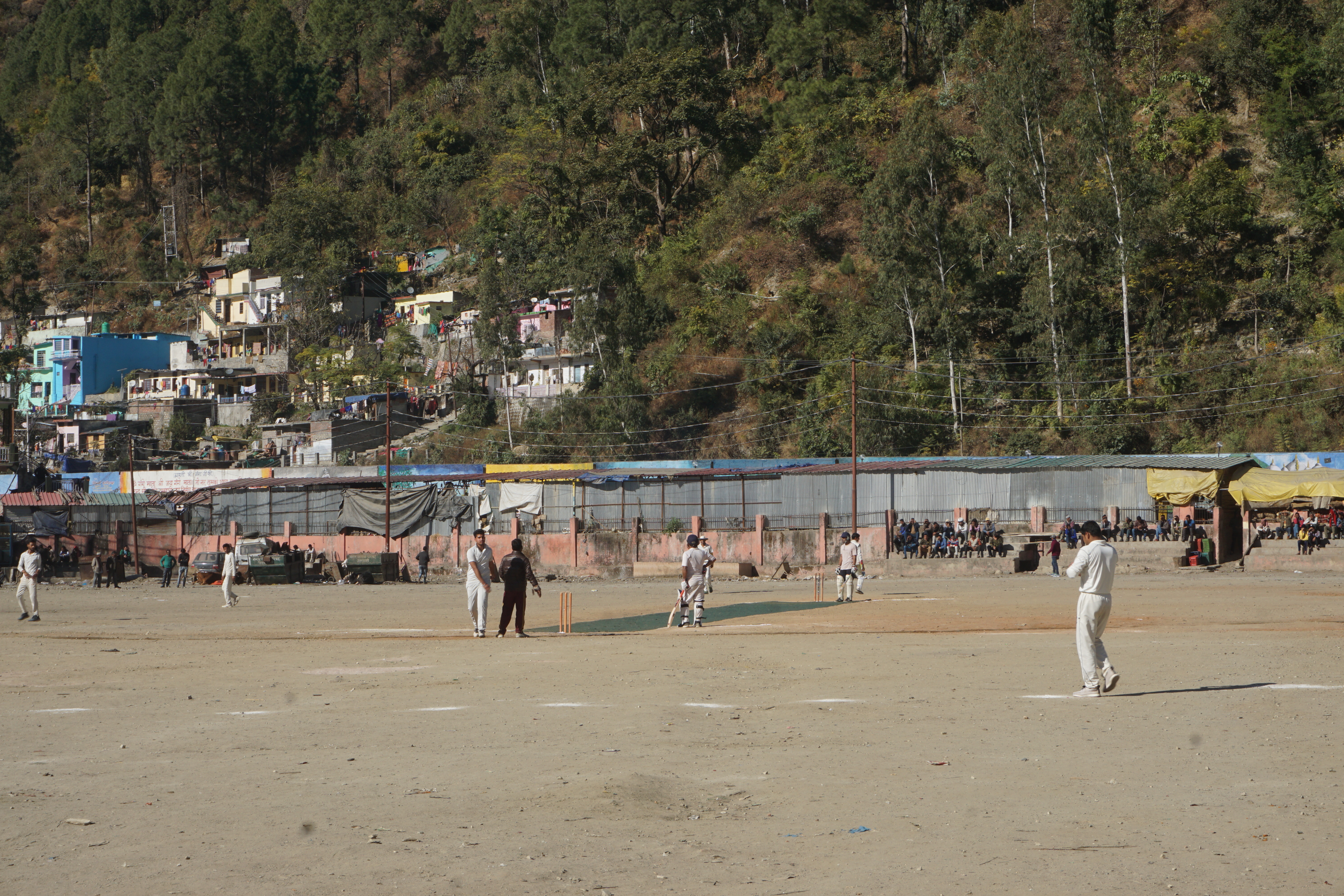 Most of my evening was spent walking along the banks of the river and clicking photographs.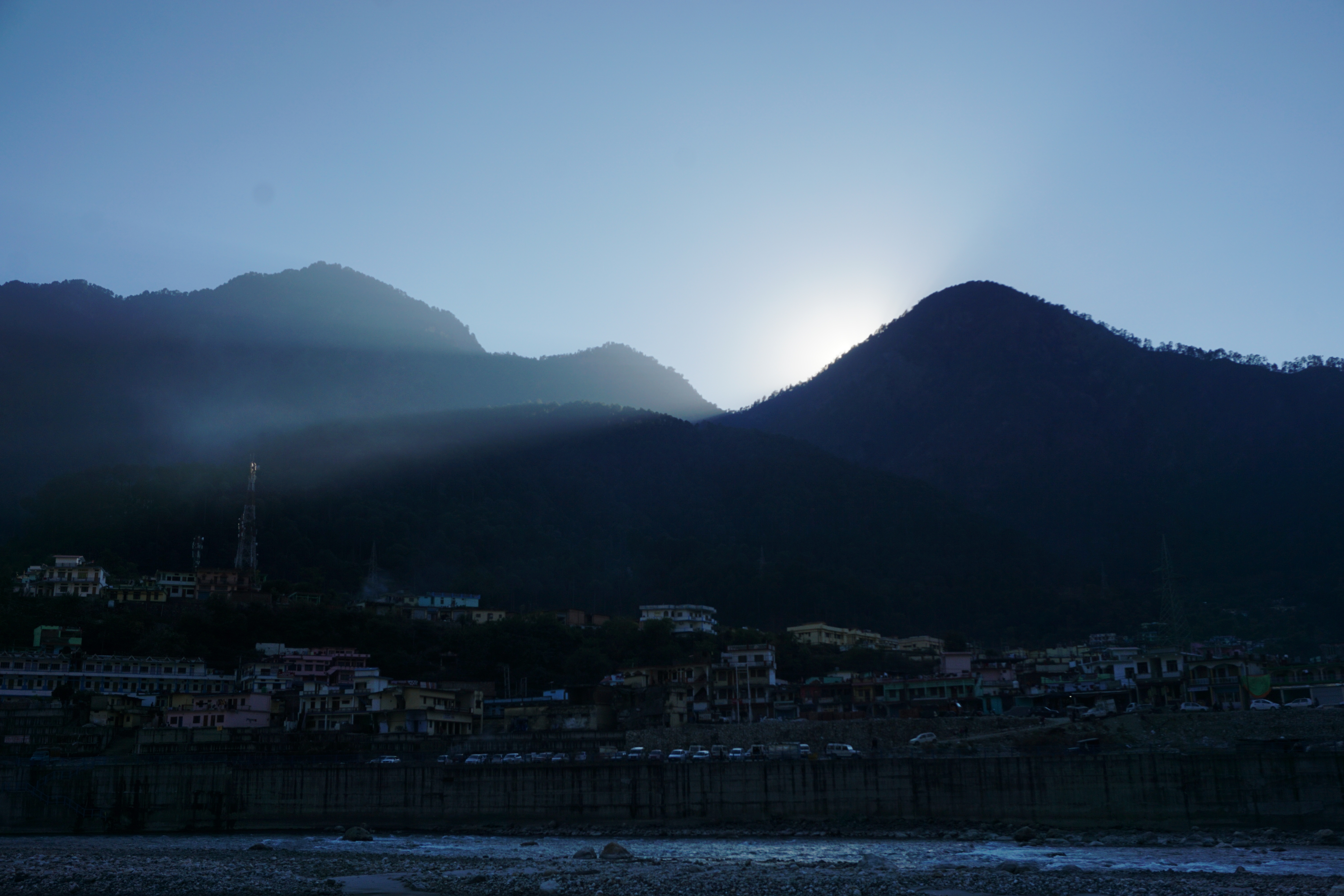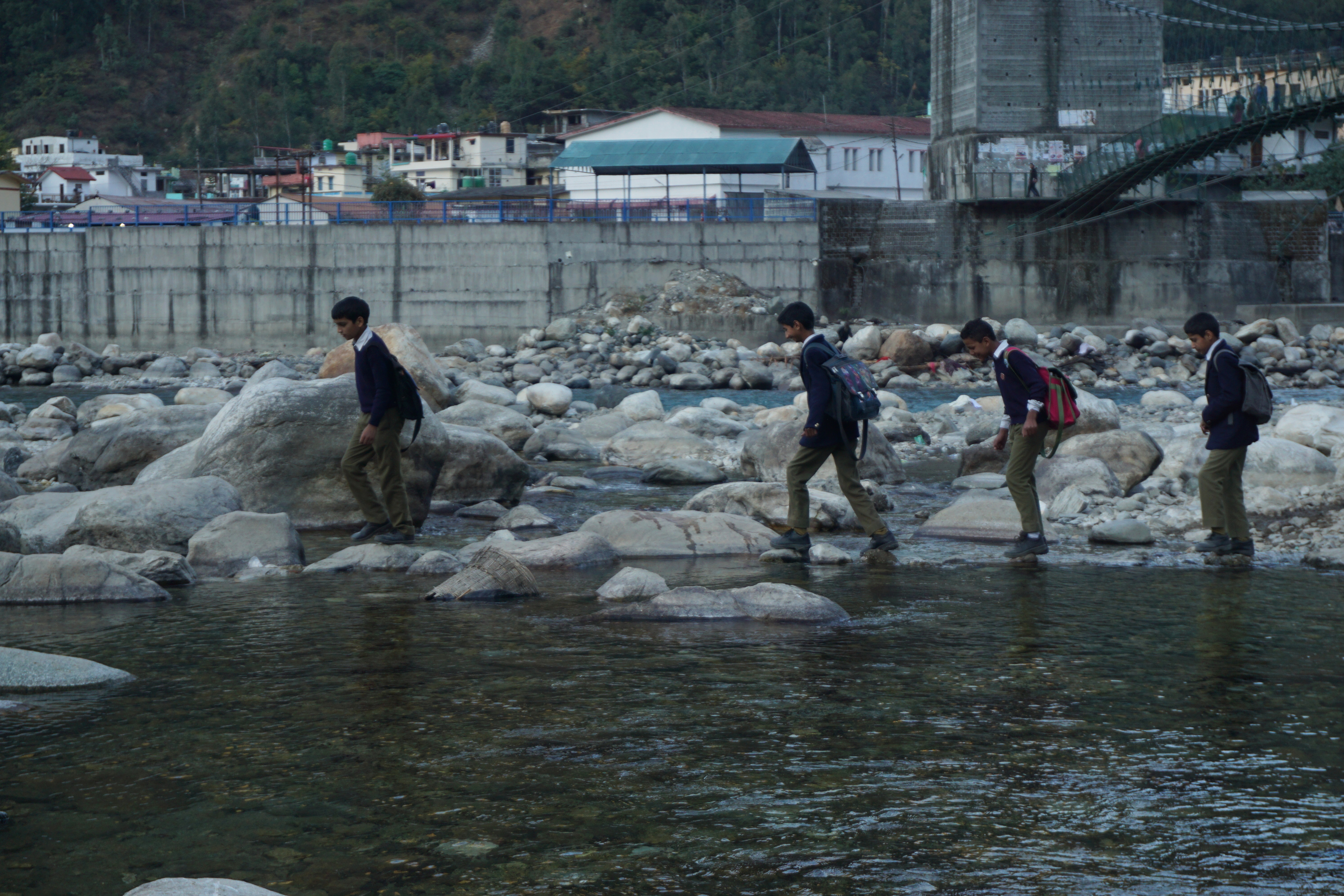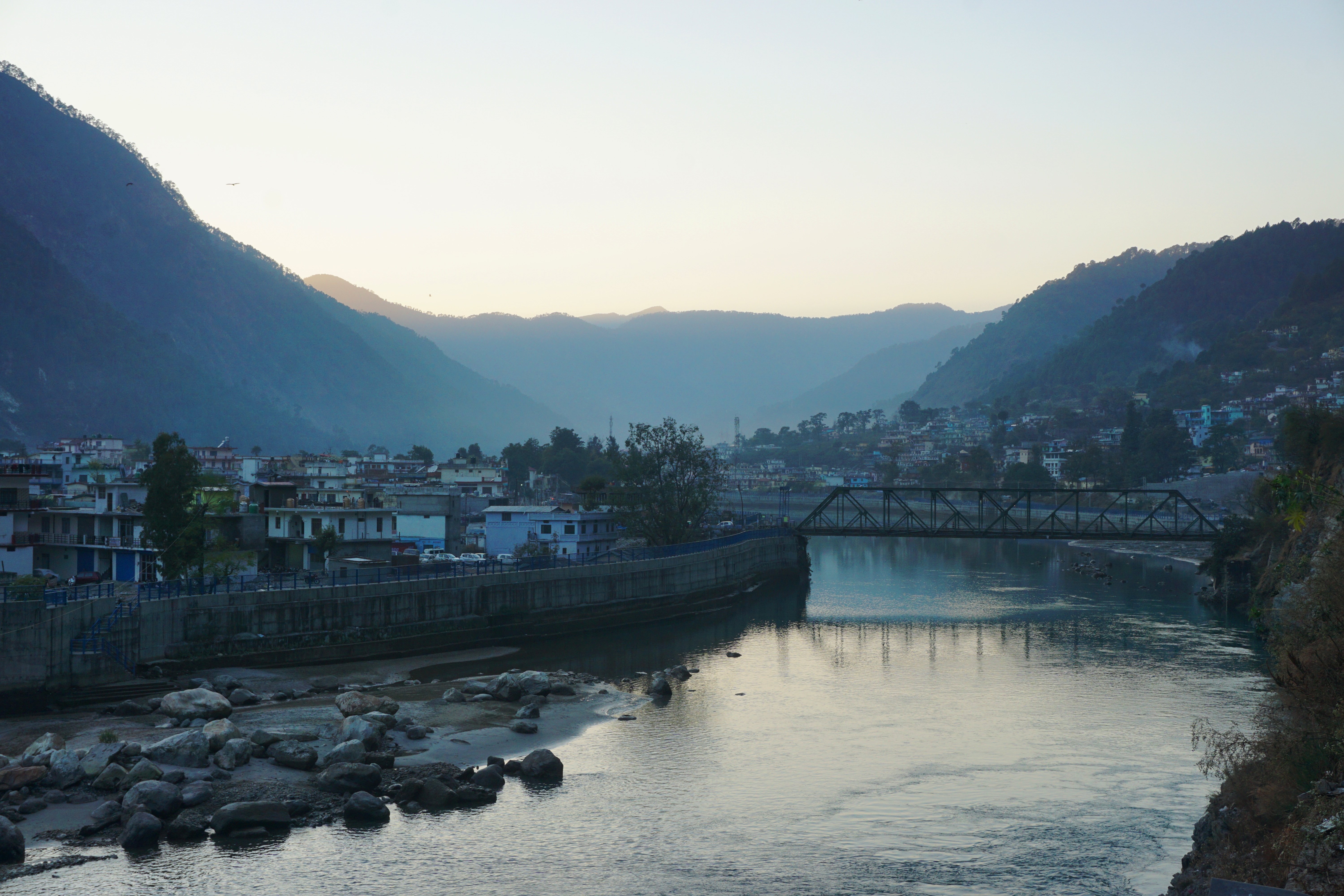 I have not mentioned in my earlier posts but I had been munching on peanuts ever since I had landed in Uttarakhand. Roadside vendors displayed peanuts in heaps with a pot containing charcoal fire kept in the middle to heat the peanuts up.