My bus landed in Brussels at 9 AM. I consider myself fortunate that I am not troubled when it comes to sleeping in any mode of transport. Although I must admit that I often develop a stiff neck from sleeping in awkward postures. The prices for hostels in Brussels was quite high. I booked one that had a free luggage facility for only a single night. This was important. The bus dropped me at Brussels-Nord. A short tram ride later, I was near Brussels-Midi—the location of my hostel.
The lady at the hostel gave me my keycard but mentioned that I wouldn't be able to use it before 2:30 PM. I dropped by rucksack in the luggage room and headed towards the city centre.
Co-Cathedral of St Michael and St Gudula
I was not actively looking for any churches or cathedrals. I chanced upon this while walking in the city. It is Belgium's national church and hosts royal weddings and funerals.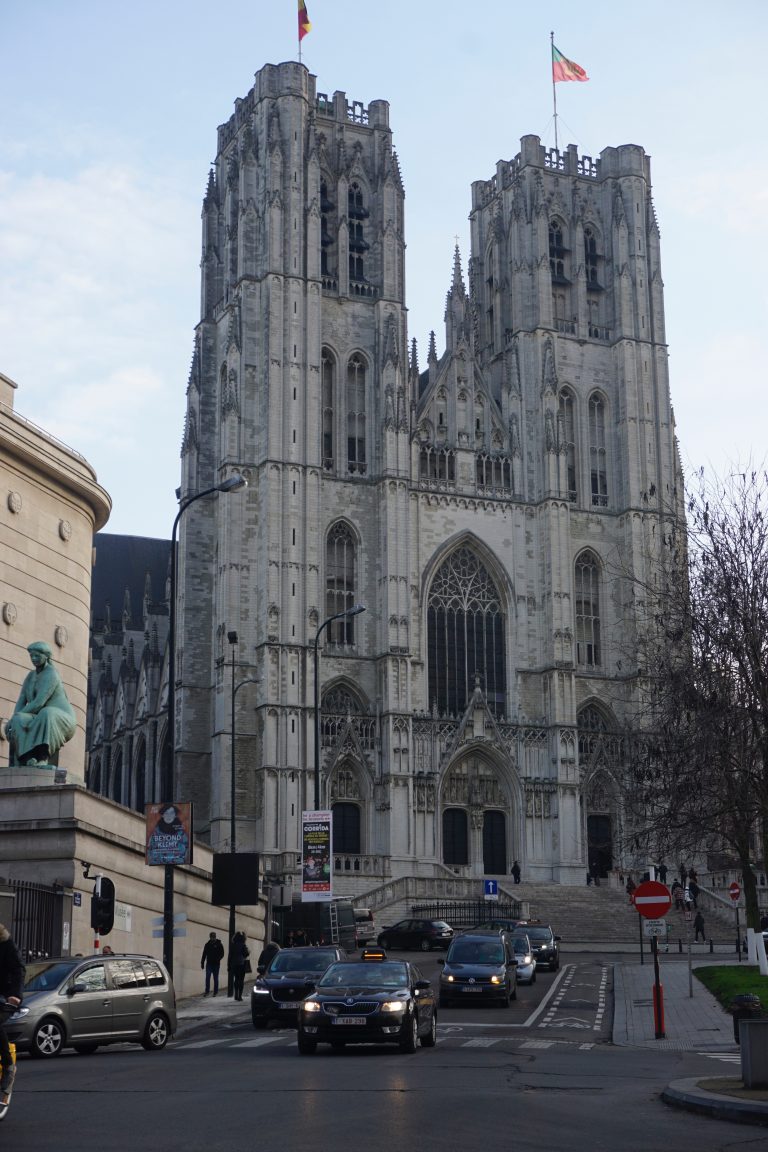 BD: Franco-Belgian comics
One of the reasons I made a stop at Brussels was because it is the epicentre of Franco-Belgian comics. Such panels (shown below) are painted all over the city and are protected by the City of Brussels. It is possible to go on a hunt for all of them. If I ever visit Brussels again, I might be tempted to do that.
My main aim was to visit the Hergé Museum. However it was not in the city and thus I reserved that visit for the following day. Instead, I went to the BD Museum. BD stands for Bande Descinée, the French term for comics. It is also used to label Franco-Belgian comics just like Manga is used to label Japanese ones.
A large portion of the museum is dedicated to the art of making comics, focussing on history, techniques, medium and genres. A lot of work-in-progress samples were kept, mostly from current artists. Manga has been gaining popularity but not many BD works have seen English translations. I have noted down a few names whose works I might be hunting down later. This is also a good excuse for me to learn French.
Once I was done with the museum, I headed back to the hostel. I took a bath and took a long needed sleep. Later that night I headed towards the City Centre again and mostly had junk food at the Christmas market.