NaNoWriMo has been an exhilarating experience for me. I took up the challenge just to test myself. On the 29th day, I wrote the last words, exported a plain text version of the novel and uploaded it for validation. This is what I got.

It is just a dumb image that I could have downloaded otherwise. However, it means much more to me. It was about a commitment and following it through. A congratulatory mail delivered by a bot into my inbox said this:
Every day of this past month, you chose your novel, your voice, and your story. You stayed up late or got up early. You stole minutes here and there. You created time.
That's exactly what I had to do. Here is a screenshot of my stats –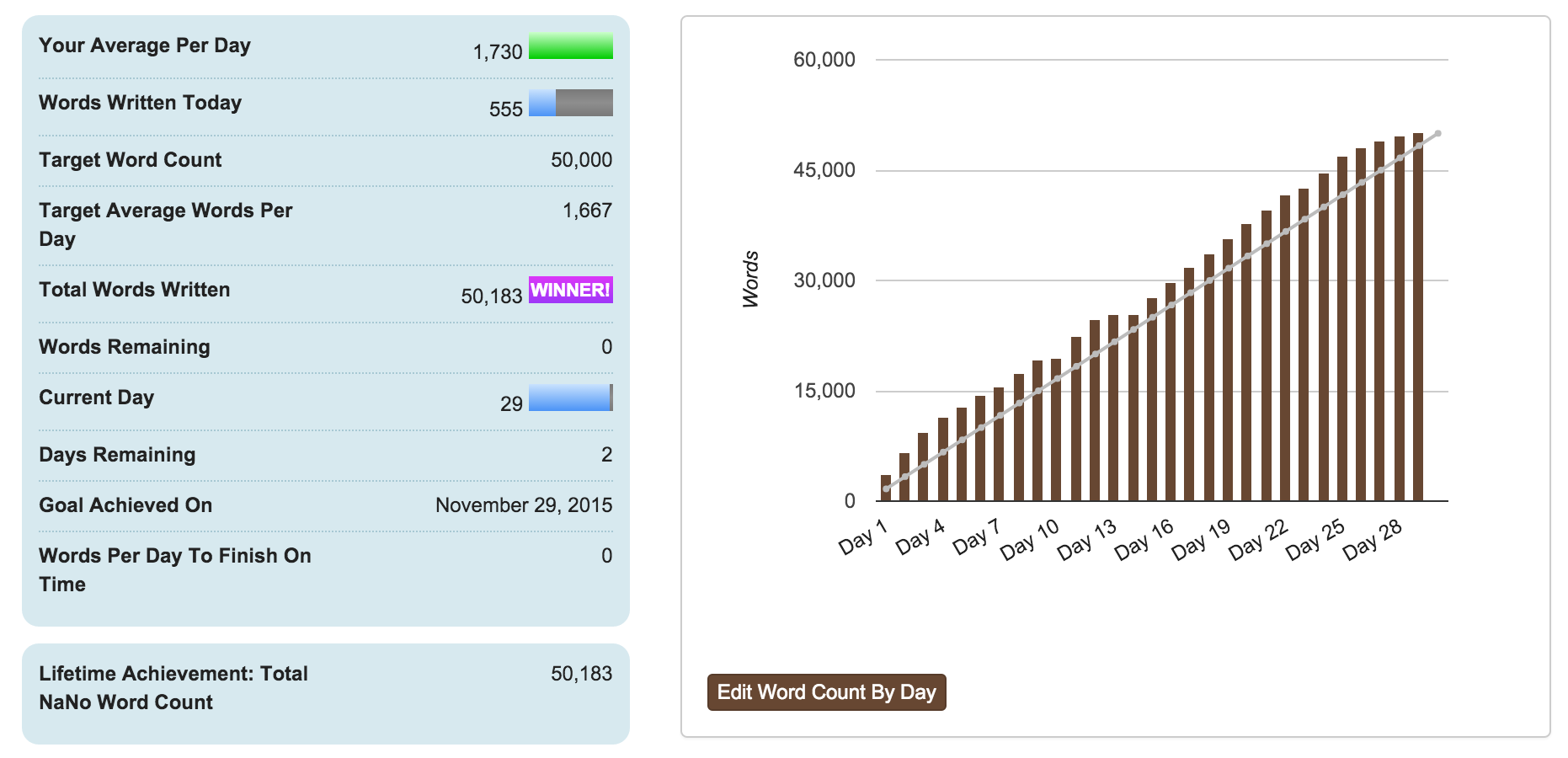 There were two points where I hit the slumps. The first one was the point where I was getting into the middle of the story. The second one was when I had exhausted all my scenes at around 46k words mark. I managed to chalk out of the slump I had in the middle eventually. Resolving the final 4k was not easy. It required me to write a very important thing about the fictional world – its history.
Now What?
Reiterating Ernest Hemingway's quote, "The first draft of anything is shit", I know that what I have written is shit. It will have to pass through multiple drafts until I can say, 'Yes, this is a legitimate novel and is the first tome documenting the epic adventure of Knudalce.'
For now I will take a break from Knudalce. I will travel, update my blog and in general do other stuff. I will get back to its second draft in January. Maybe I should write an ending chapter to the overall series, too. It would be great to know where the titular character and his side dish end up. Rurouni Kenshin, anyone?