Lennon Wall
Lennon wall is a free-to-graffiti wall situated on the other side of the river, near the entrance of Petřín hill. I was nearby the day before yesterday but it was too dark by the time I was done with Petřín hill. I went there before moving towards the Museum.
Prague Castle
By the time I had climbed up to the Prague Castle, the entire area was swarming with tourists. The circuit tour lines were already pretty long and so I stuck to whatever was open and less crowded.
Surprisingly, the entrance to the tower had no lines. I could be because it was not part of the circuit tour ticket or that it required considerable amount of physical work to get to the top. Either ways, I bought a 120 CSK ticket and climbed all the way up.
National Museum
The National Museum was getting renovated. There were only two sets of exhibition going on—2×100, a two-hundred-item exhibition commemorating two-hundred years of the museum and showcasing the breadth of artefacts, and cz/sz, a history of Czechoslovakia from 1918 to 1993.
The museum had made its entry free till the end of the year. Coupled with the fact that it was a weekend, and that too, a Christmas one, there was a huge line for the entrance. It took me over two hours of standing in the freezing cold until I was able to get in. It's not that the temperature was low but that I wasn't moving around. I was only thinking to myself, "This better be worth the wait in the cold."
The exhibitions were pretty good. Especially, after reading all the infoboxes for the cz/sk exhibition, I realised how little I knew about European history.
Getting Tintin in Czech
One of the largest bookshops was right across the street. Luxor, a chain of bookstores has their flagship shop near the museum. It is a four-floor shop that had a small non-Czech section, too. I straightaway showed the image of Tintin to a worker and even though she couldn't speak a word of English, she pointed me to the right section. I picked up "King Ottokar's Sceptre" in Czech. It's the only Tintin adventure to take place in this country.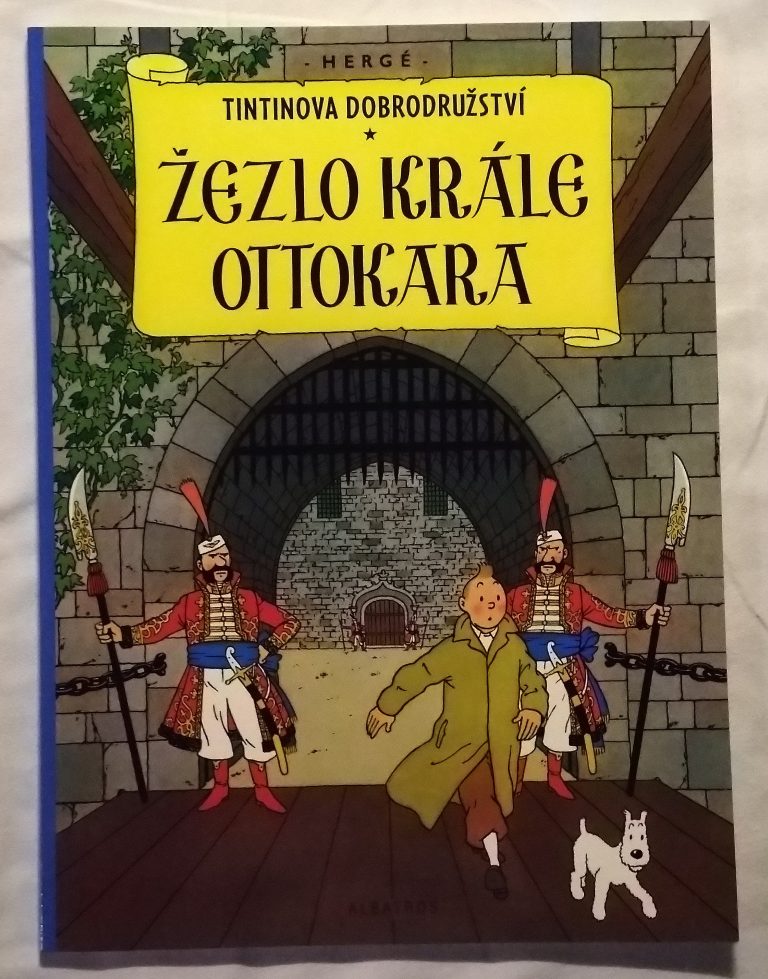 On my way back to the hostel, I had a traditional sweet dish called Trdelník. Even though I don't have a sweet tooth, I enjoyed the warm sweet bread after a cold day.