The Old Town Hall
As soon as I got out of my hostel, my phone network went off. Only my GPS worked and I was able to locate and orient myself in the already-downloaded map while I made my way to the Old Town Hall.
Christmas markets were all around and local people as well as tourists flooded these markets. Even the old Havel's market had decorated itself in festive colours.
The Old Town Hall and all its elements have been painstakingly repaired, restored and overhauled over the past two years. A exhibition of replicas and photographs of the restoration work was displayed inside under the name, "The Rebirth".
The ticket to the towers also included a guided tour of the underground and the Municipal halls. Sadly, there was some political event being held inside the hall and was closed to the general public. The underground rooms were from the 11th century.
I took many photographs of Prague from the tower. However, the best views were from a tower I would visit later that day.
Charles Bridge
As I walked towards Charles Bridge, I noticed a significant number of agents offering various tours and trips. They usually hold a clipboard and a guide and call out to tourists. Temporary shops, all part of the Christmas Market, flacked the pavements. I had a large bowl of haluška (potato, cabbage and bacon) from one of the shops.
There are many statues on either sides of the bridge. Wikipedia has a nice list.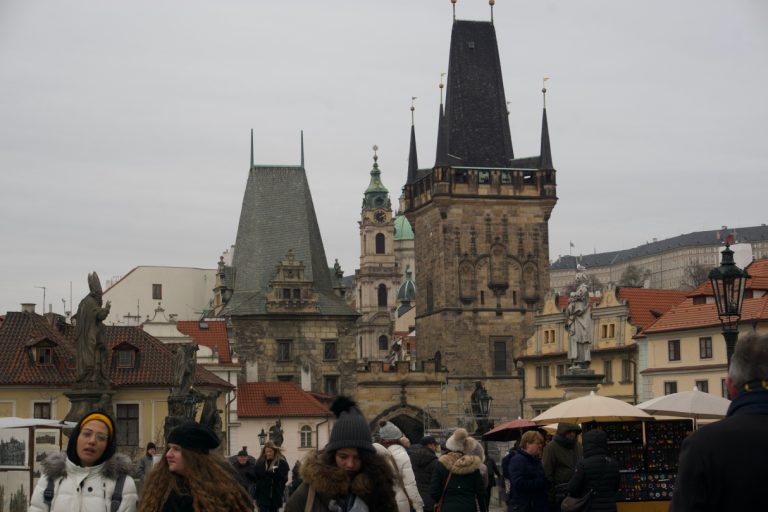 Climbing Petřín Hill
Petřín hill has a large number of statues and sights. In the absence of any mobile network, I had to resort to the image of a slightly vandalised map I had taken earlier at the base of the hill. In fact, this map was so handy that I was able to later direct an American couple to the observation tower.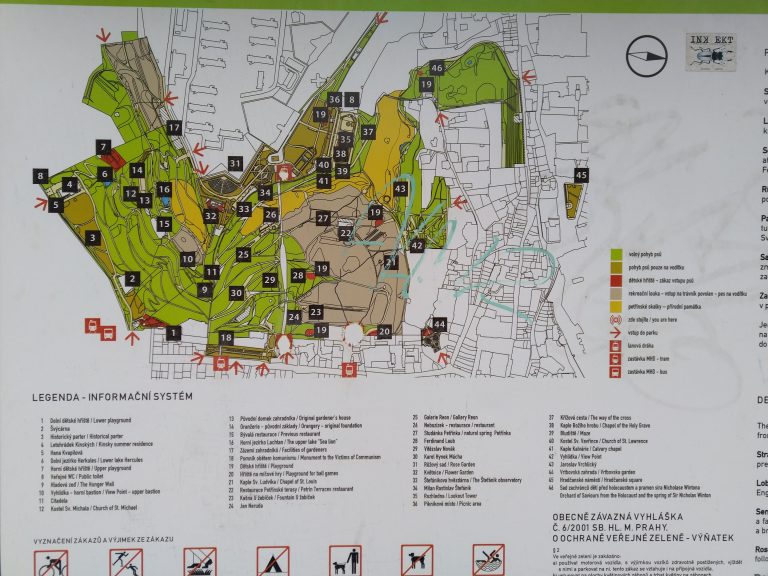 I was back at the hostel by six in the evening. I had walked somewhere between twelve to fifteen kilometres. I was so exhausted that I dozed off. When I woke up, I went to a nearby restaurant and gulped down a massive (and I mean XL size massive) Doner wrap.