Last weekend, I came across a used copy of Kari. I had bought her later work, Adi Parva, about an year ago. When I saw the book for dirt cheap price, I couldn't help myself from buying it.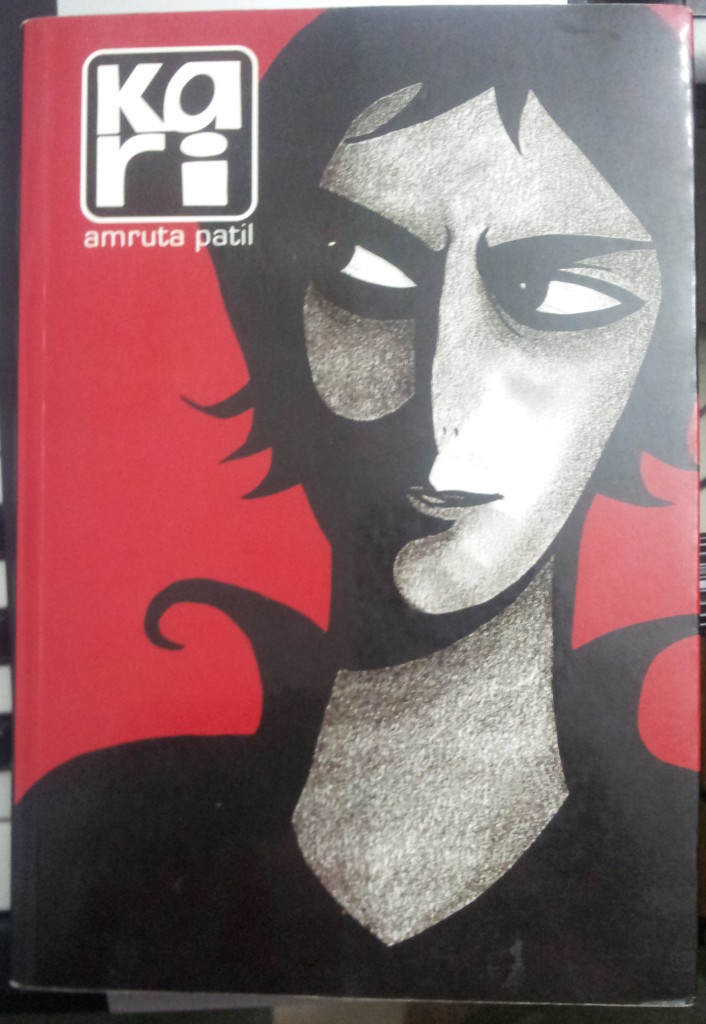 The story
Kari is a narrative set in the same visceral Mumbai that played the backdrop to one of my recent favourites – Mumbai Confidential. There is a difference though. Unlike Mumbai Confidential, Kari is very introspective in nature and the backdrop forms a minor part of the narrative, albeit an important one.
The story follows the coming to terms with the realities of heartbreak by our protagonist, Kari, a lesbian who is in love with another woman, Ruth. Following a failed attempt at double suicide, where both of them were saved – Kari by sewer and Ruth by a building net, they part ways. What follows is Kari's attempt at healing herself and accepting who she is.
I wasn't too sure about this but it appeared to me that Kari is uncomfortable in accepting her own sexual orientation as much as the people around her.
Kari compares herself to a boatman, someone who learns to row clean through the darkest water. The narrative itself covers a few facets of her life where she manages to come clean in her own terms. The narrative is broken down into short fragments of introspective, cynical monologue and two major events that occur in her life. The first being her trials and tribulations while working on an advertisement campaign and the other being her growing affection towards an even more cynical, dying girl, Angel. The story ends with Angel leaving this world in a neat and predictable fashion and Kari winning an award for her advertisement campaign. By the end of the book, we see a different Kari – one with shorter hair, a bit more confident and not interested in jumping off a building.
The images
Amruta Patil uses a lot of mixed media to get her points across. There are at least three distinct paneling styles – collage + acrylic, bold outlines with pastel like shading (and its variant in grayscale) and scribbling using a thin pen. I am unsure as to what each of them represent. Most of the scenes that give some closure have been drawn using the last medium.
There are one off panels that have a tad bit different vibe as compared to the aforementioned three types. I am unsure of their significance – or for that matter, if they even have one.
To be continued?
This was the biggest curve ball of the book. The final page says "To be continued". In my opinion, the narrative was self contained and ends in an optimistic note. I am not sure if that phrase refers to Kari's life or implies some sort of a sequel. I hope it is the former. I would hate to read a sequel.
In conclusion, Kari is a good read. It is one of the experiments that modern reader of graphic novels have been exposed to in recent times. The lack of traditional paneling and intertwining of prose with images has become Amruta Patil's forte. This is evident in her later work, Adi Parva. However, this is where the experiment had started.