After reading through the pages of a manga called Noririn, I was convinced that I should buy a helmet. So, after two years of owning my Schwinn, I decided to buy a helmet.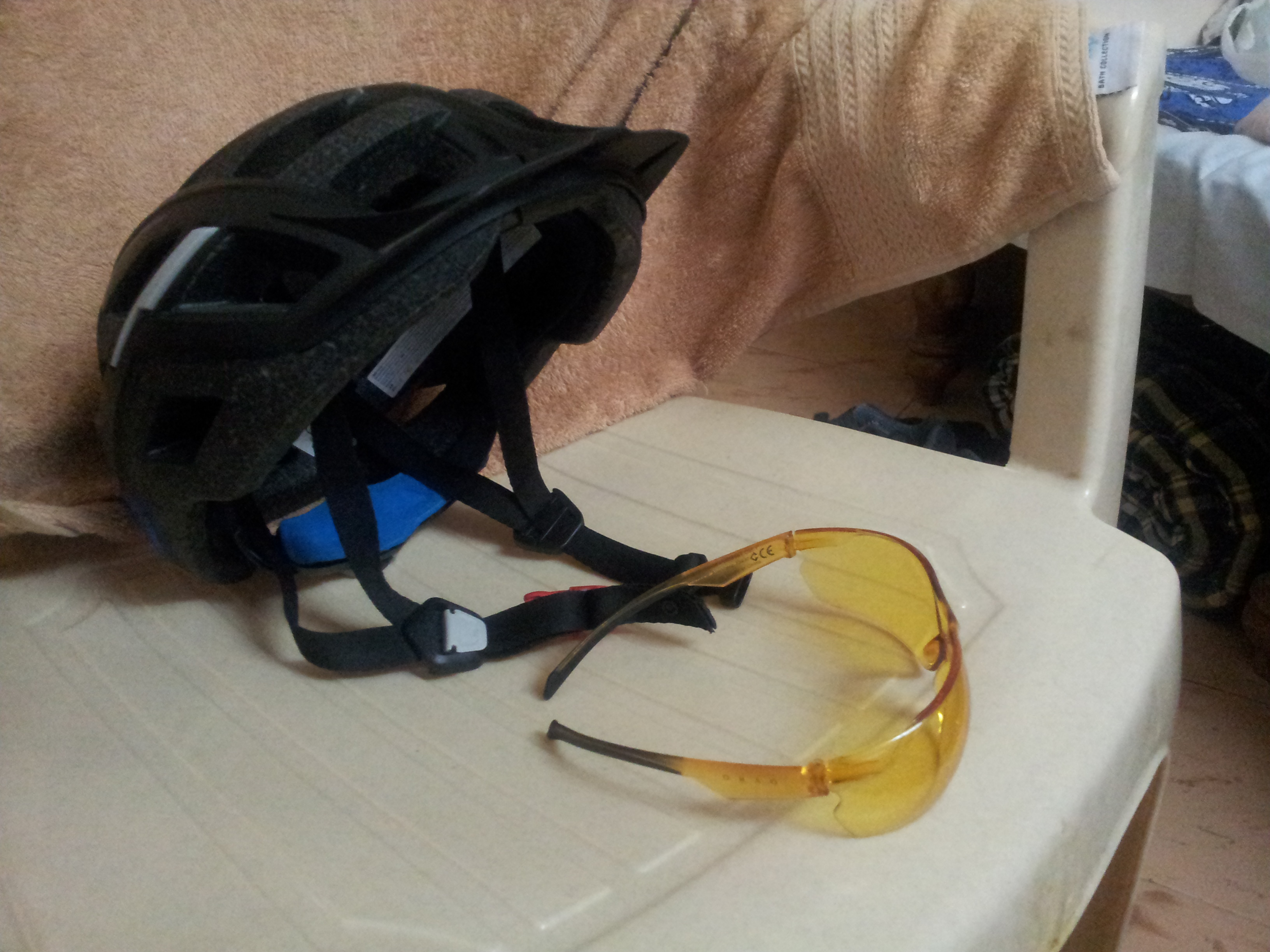 Here are my tips for riding safe on the roads of Bangalore (or any city for that matter).
Follow traffic rules. This is important for your own safety. People have a tendency to misjudge the speed of an oncoming bicycle. They are used to the slow, heavy cycles.
Most urban / road bikes will have terrible stability at low speeds. So ride at a comfortable pace. Don't try to show off that you can go faster than a scooty. It is best to keep a constant cadence while you work out the slopes with gear ratios.
Learn to ride with minimal force on the handlebar. Often bad control is because of excessive force getting transmitted via the handlebar. In the long run, this can also cause wrist injury.
Get your seatpost adjusted for proper back arch. This will prevent a lot of back problems. I still see many beginners riding their cycles upright. The jerks from potholes gets transmitted via the lower spine. Again, in the long run this will only cause chronic back pain.
If possible memorise the terrain you use daily. In case, you are riding unknown roads, be extra cautious. Bangalore roads have more potholes than paved roads.
While maneuvering bad terrain, don't seat on the saddle. Don't hold the handlebar tight. Let your knees absorb the jerks. I am an advocate for hardtail frames and forks for urban commute. This advice is even more important in that case.
Use protective gear.  (Yeah! I have been procrastinating for the last two years).