This was in August 2010. I had just finished buying all the Tintin albums. Procurement was a dreadfully slow process, bottlenecked by the small stipend that I was getting from my University.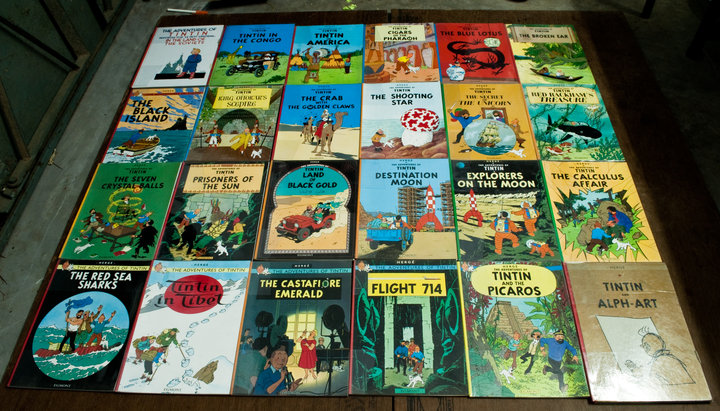 Back then I posted this on Facebook and wrote – "All 24 official books of Tintin laid out on two pieces of plywood on the floor which also doubles up as my bed. Herge was a genius."
The Facsimile editions and The Lake of Sharks were not featured here.