Shravan—the hotel caretaker—walked me off to the Post Office opposite to Reckong Peo bus stand. Kalpa is about six kilometres uphill from Peo. I was waiting for a maxi van to Kalpa when a local person gave me a lift to Kalpa bus stand. When I offered him money, he refused. I had forgotten how people in the hills do not take money from hitchhikers. I am not used to such generosity in the cities. I should have asked for his name and clicked a photograph but I forgot. I made a mental note to do so from next time onward.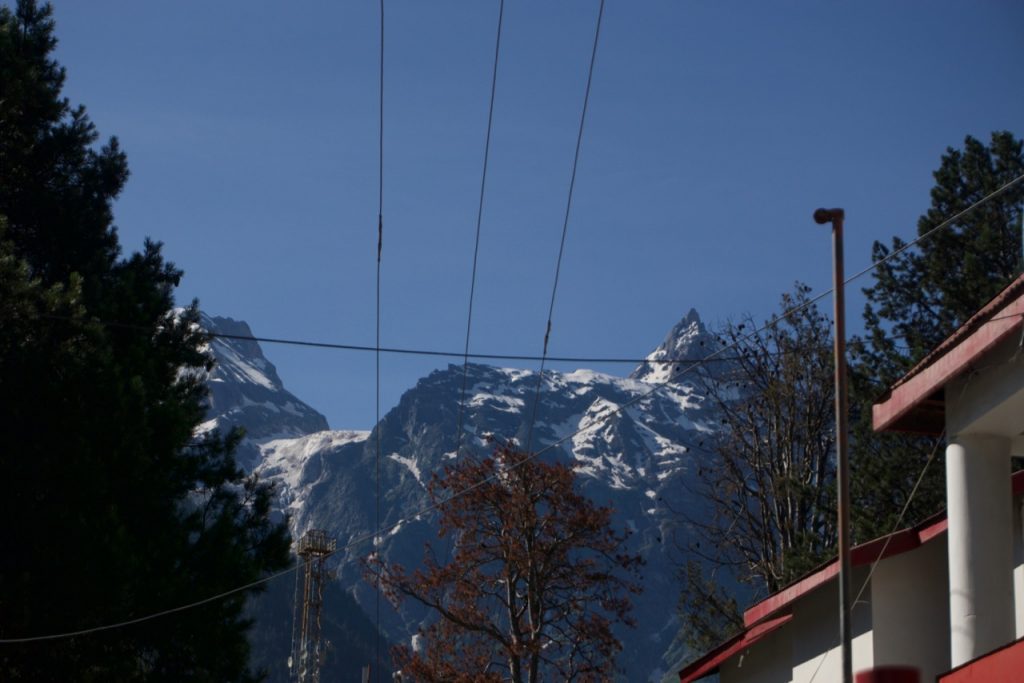 Right beyond Kalpa bus stand is a monastery—Samdung Choeling—and a temple—that of Chandika Devi. Both were closed but the premises were easily accessible.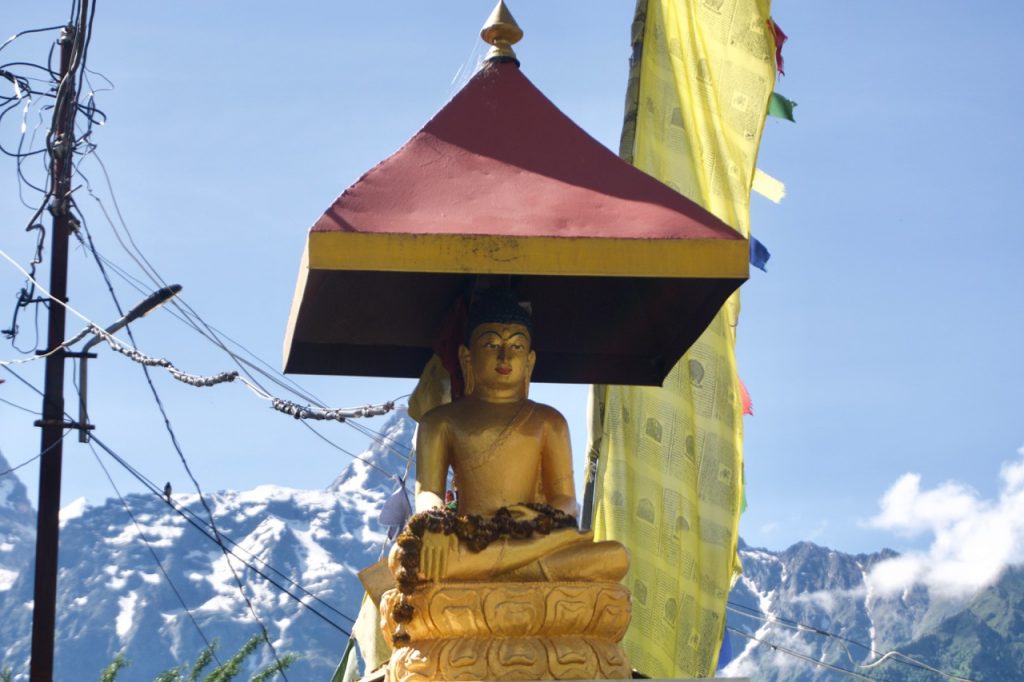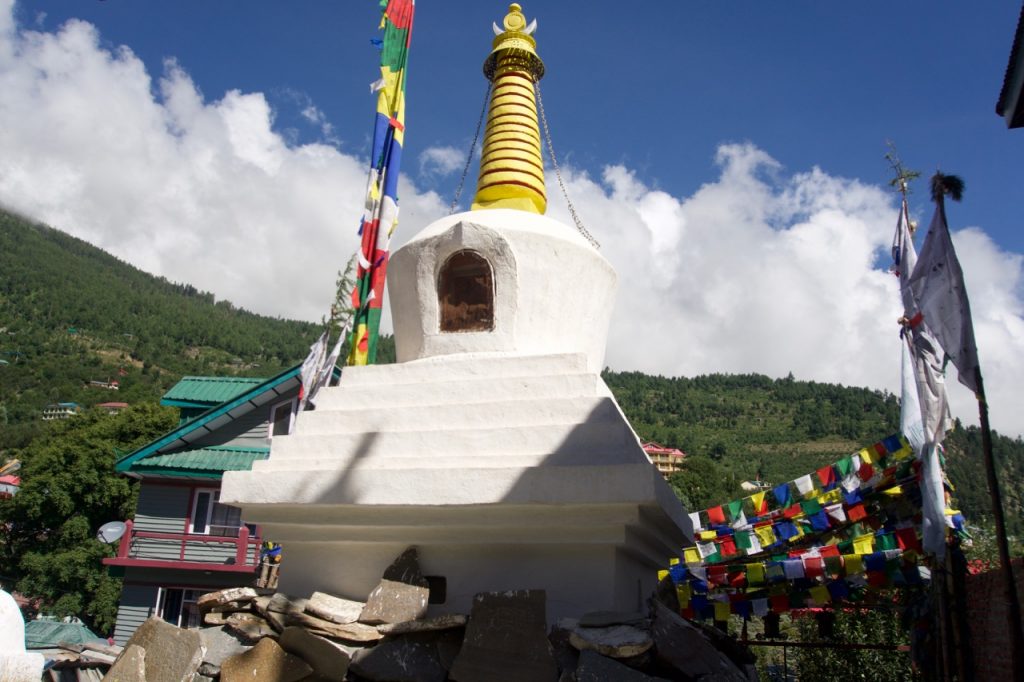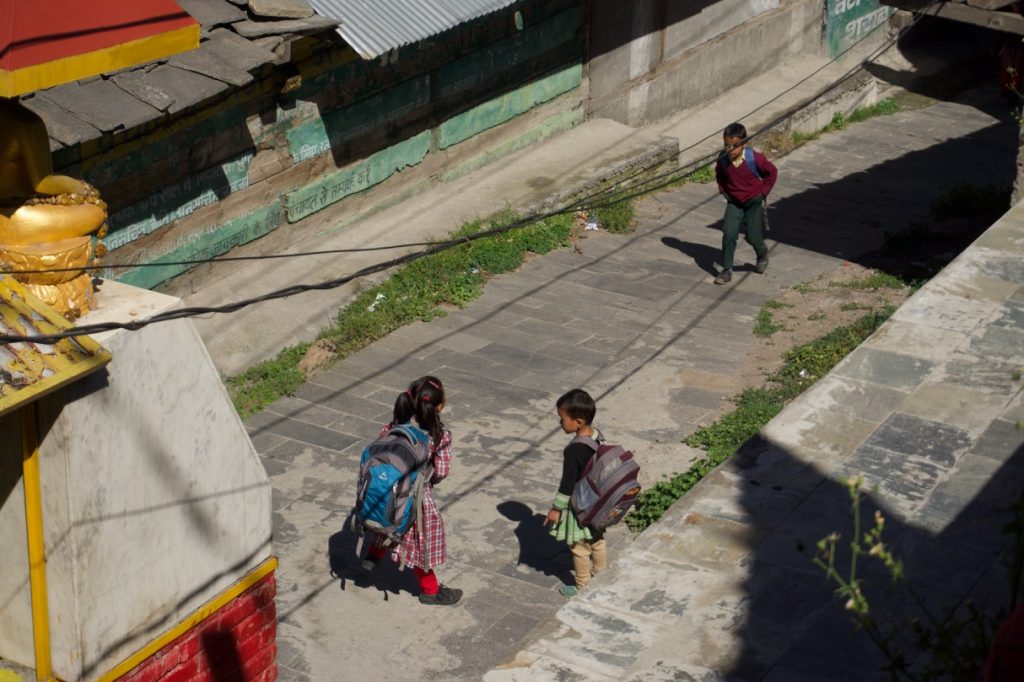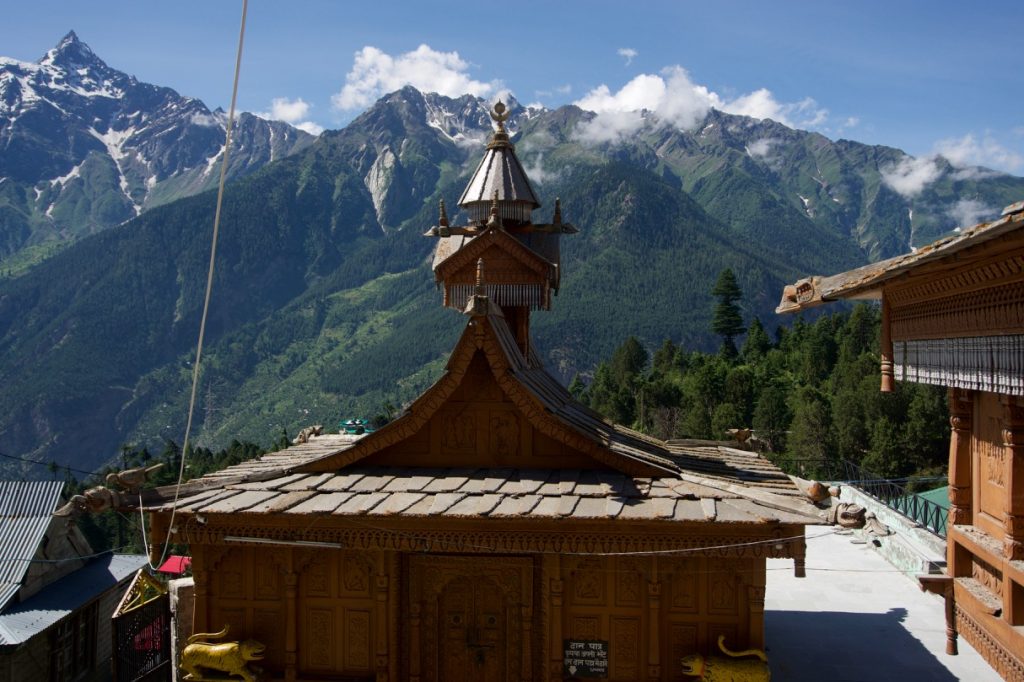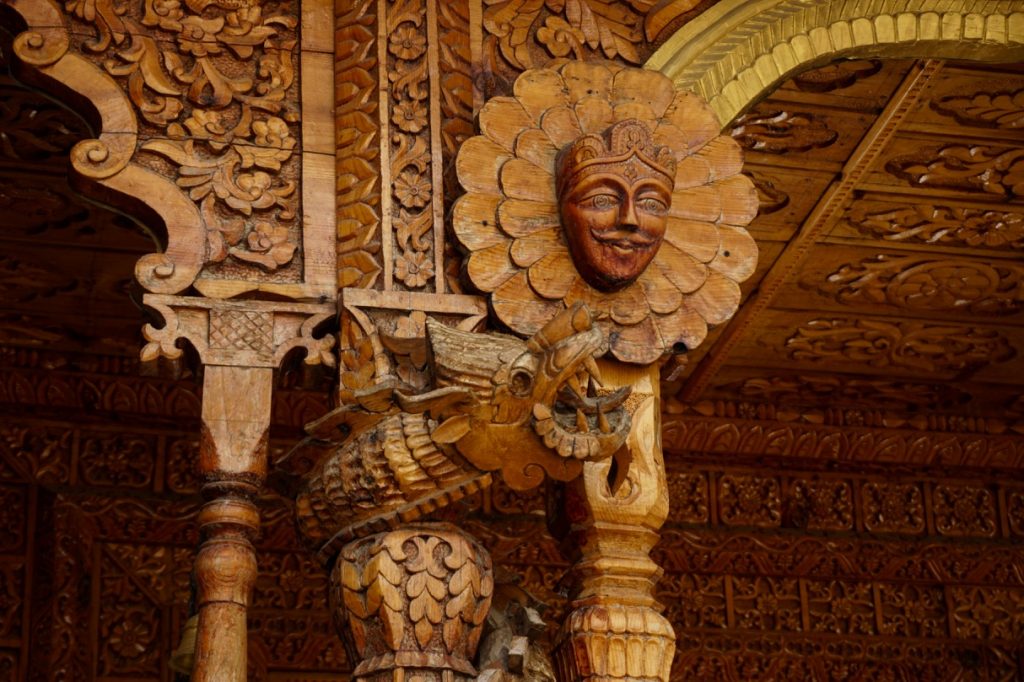 I entered a nearby eatery and met a lady called Ankita Singh. She worked as a freelance designer, resided in Bir and ran a homestay (more like a sublease) and wanted to retire in the mountains. I also met a local man—Yeshwant Singh. He was on his way to his home in Rohgi. He was a well educated man, who returned back to his village after his father's death and worked as an agriculturist. He gave both of us a lift to Rohgi.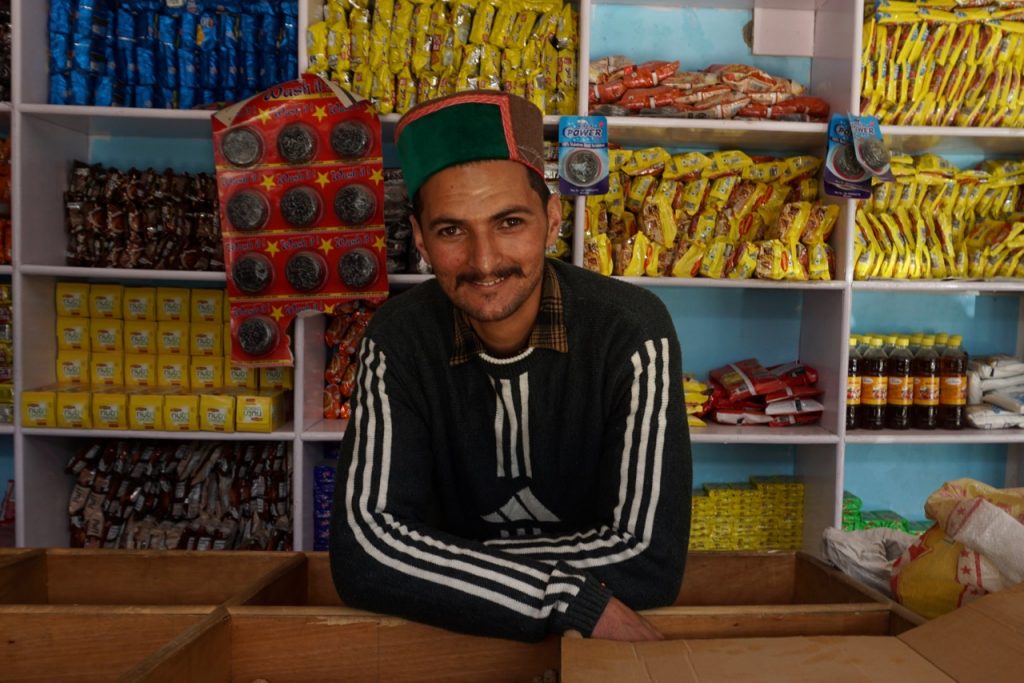 Ankita and I explored a temple in Rohgi village and walked back towards Kalpa. The walk was beautiful, with mildly rolling terrain and vistas of Kinnaur Kailash flaking the open side. Somewhere between Kalpa and Rohgi was the famed suicide point. I believe its name comes from the fact that it's just a massive vertical drop. I don't think anyone would want to commit suicide amidst such people and environment.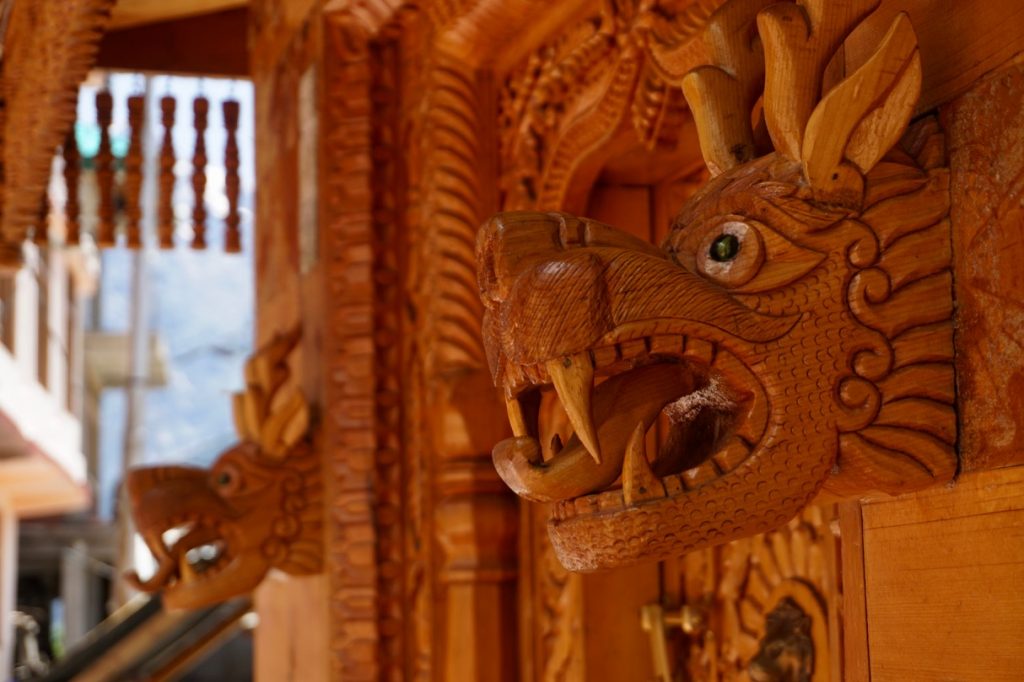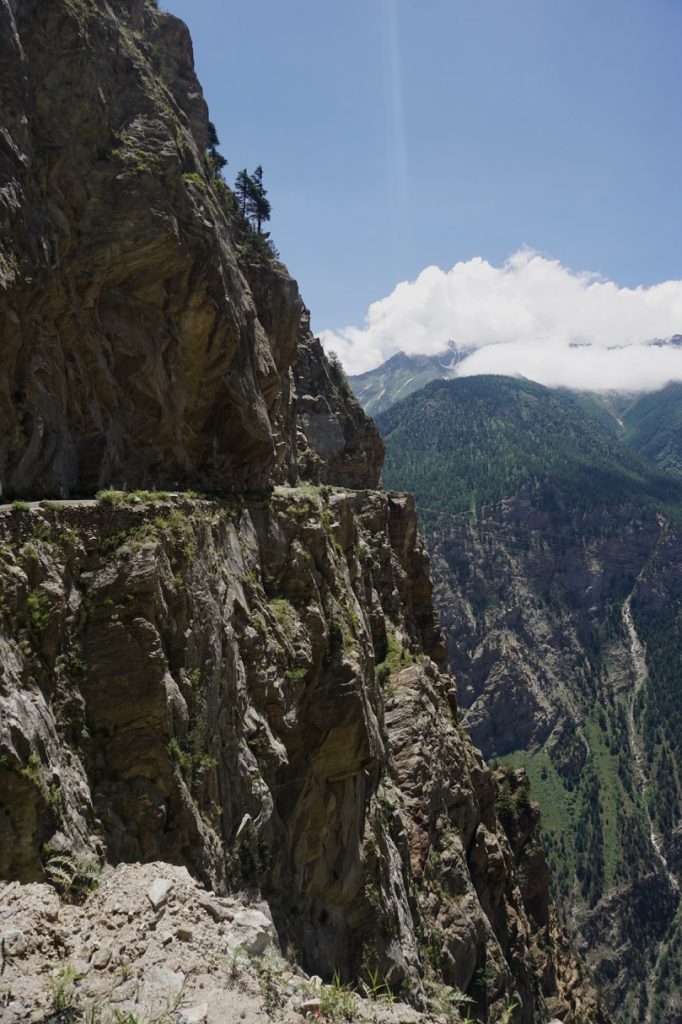 This is also where I got to know a bit more about Ankita, her family and her work. Like all artists, she enjoyed the sense of freedom and purity a place like Bir brings, but she could do with a bit more of financial security. When I asked if she wanted to trade her work with a regular job like mine, without a second thought, she replied that she wouldn't ever do that. Along with her work, she wanted to run homestays in Himachal. However, just like most areas in these mountains, government doesn't allow a non-domicile person to own a piece of land or run a business unless partnered with another domiciled person.
We walked back to Kalpa, had a cup of tea at the HPTDC (Himachal Pradesh Tourism Development Corporation) guest house and had our lunch at the same restaurant near the bus stand. She had become a regular at Kalpa—this being her fourth time. As a result, she knew most of the locals there.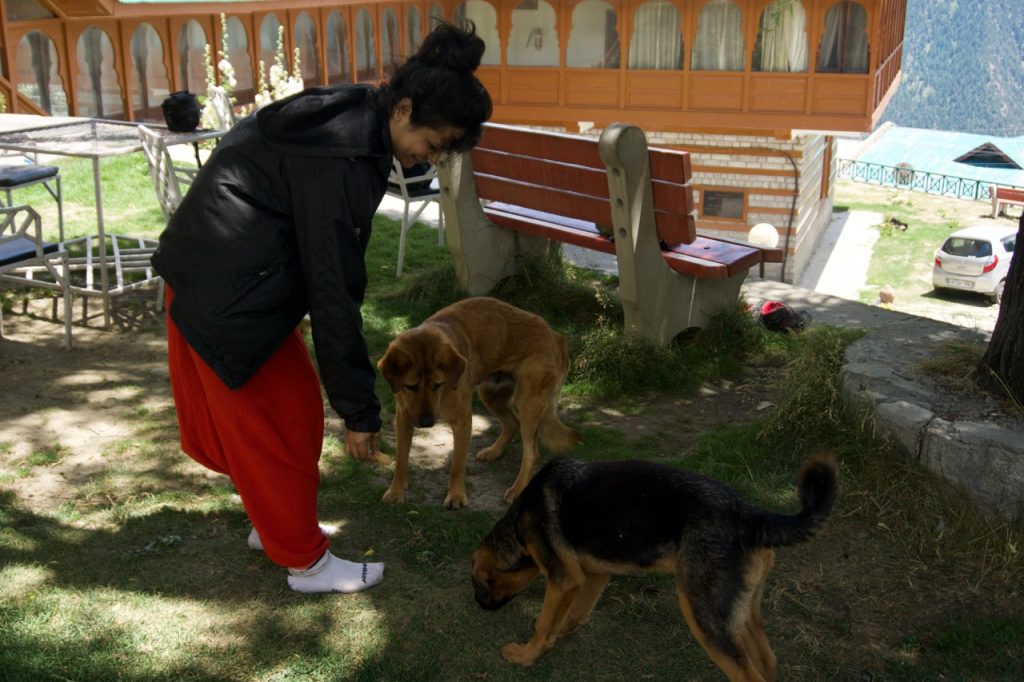 The restaurant was run by a nice girl called Golu. (I presume that would be her nickname.) She was a national level boxer, competing in the 65–70 kg category. She explained me a lot about her training regime for which she had to commute to Peo daily and the various competitions she had attended. Being from the mountains, and thus from a place with lower oxygen levels, she had the advantage of stamina over most of the competitors who were from the plains.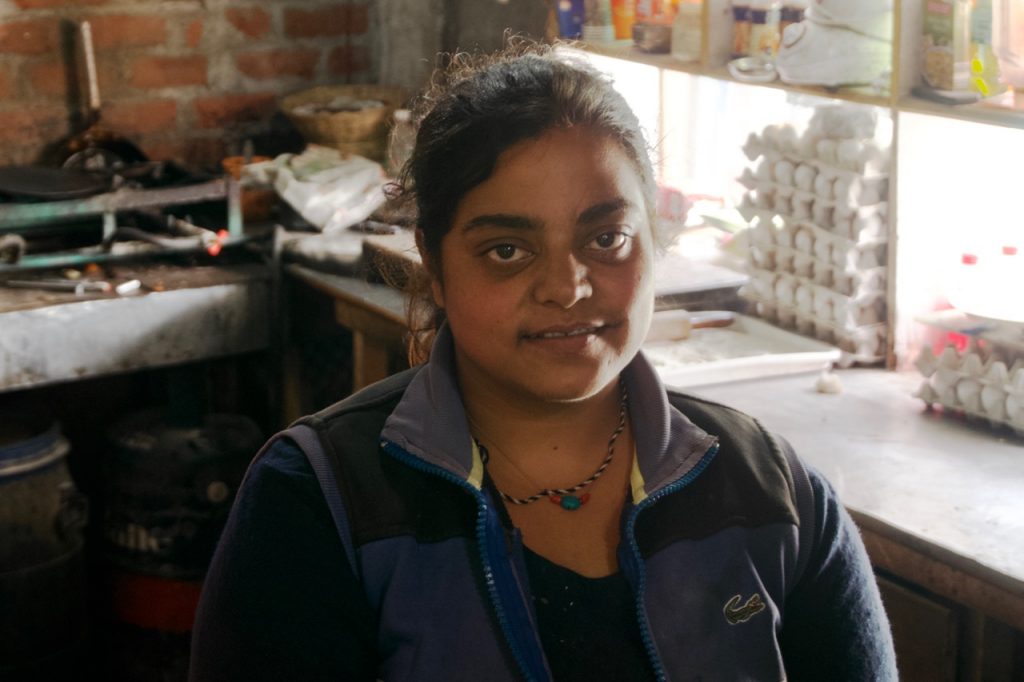 I bid goodbye to them all and stated to descend towards Peo via trails through pine forests that cut across the motorable switchbacks.
Yesterday, I saw a large Buddha statue while entering Peo. The person at the front desk of the HPTDC guest house in Kalpa mentioned that it can be accessed on the way back to Peo. The statue was part of a monastery that belonged to the Kinnaur Mahabodhi Society.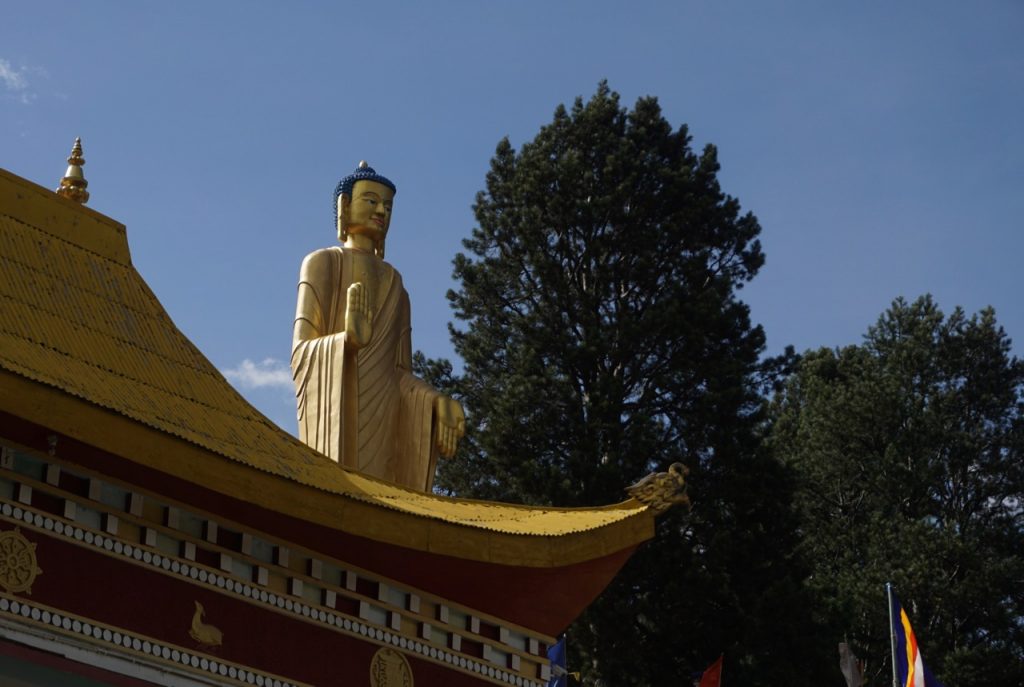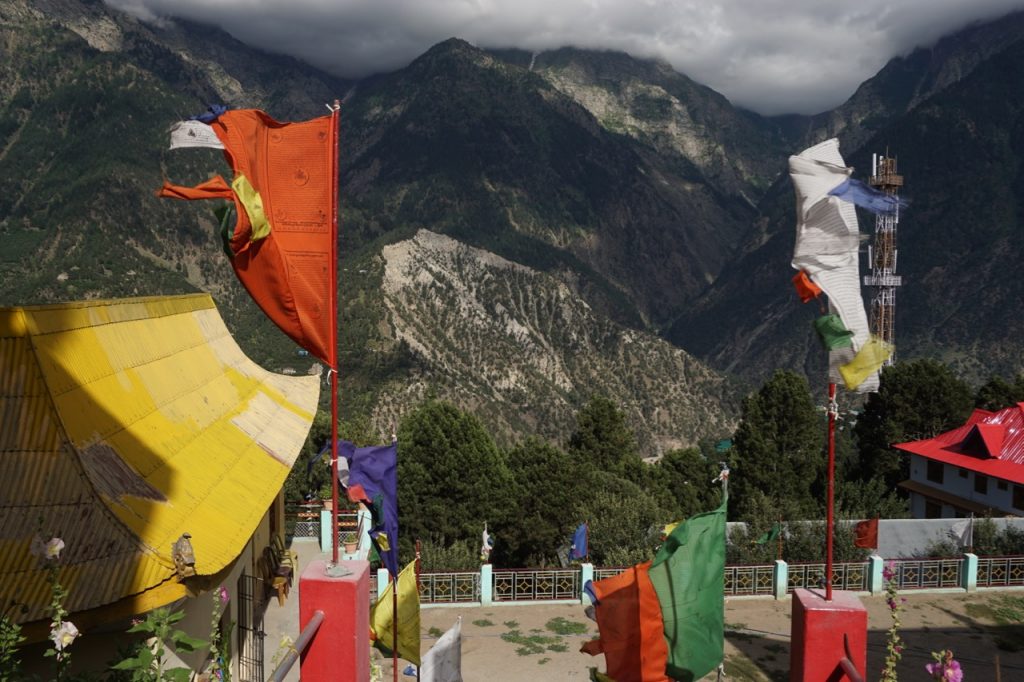 Back at the hotel, Shravan showed me the pics of a temple that belonged to the deity Chandika Devi. Since it was a fifteen minute walk, I put on my slippers and headed in that direction. I had to wear a Kinnauri cap to enter the premises. One of the temples is very old and stylistically reminded me of Janaki Chatti Shani temple. The priest attributed it to the era of the Pandavas.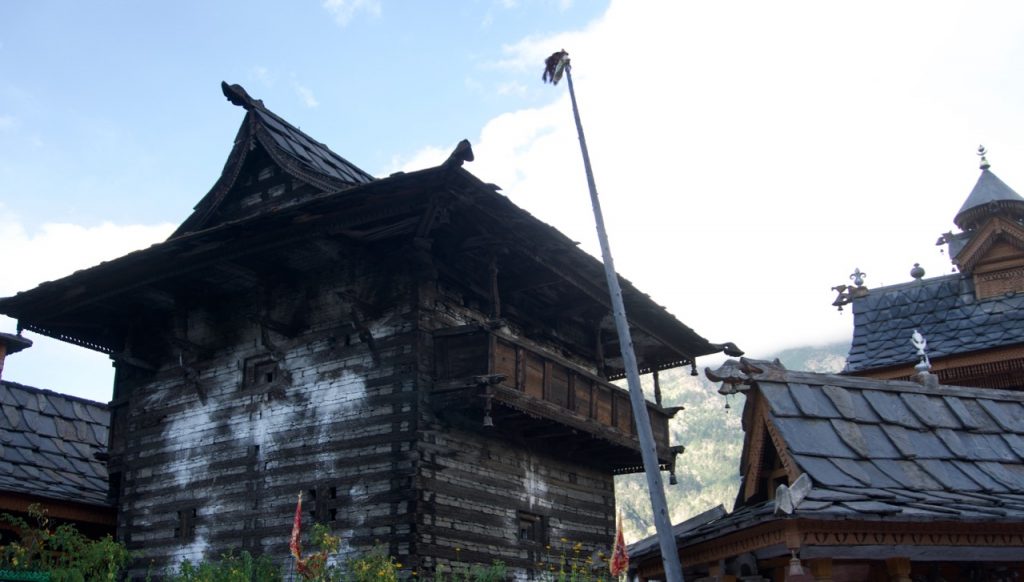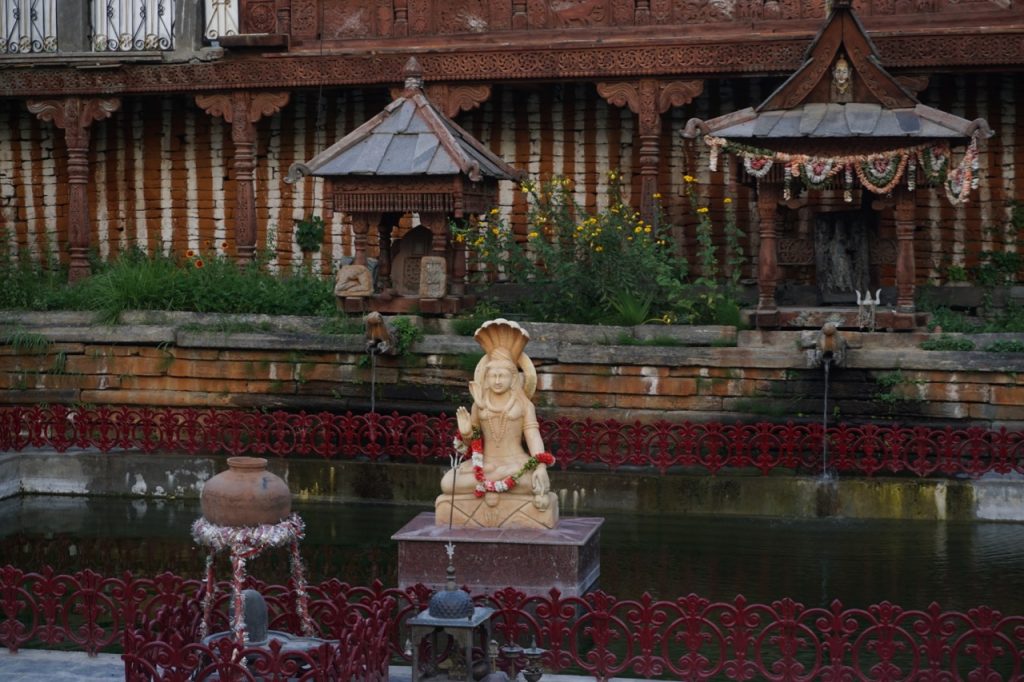 That night, most of my time was spent listening to the tribal stories from Shravan. One of them was about his friend's encounter with a female spirit and the other was about an encounter with a deceased ancestor during the annual ritual of hiking to the jungles to hoist a flag in the honour of those who had died in the past year. He even offered me a small cup of local grape wine. It looked muddy but the taste was decent.